Play
Where to Eat In Las Vegas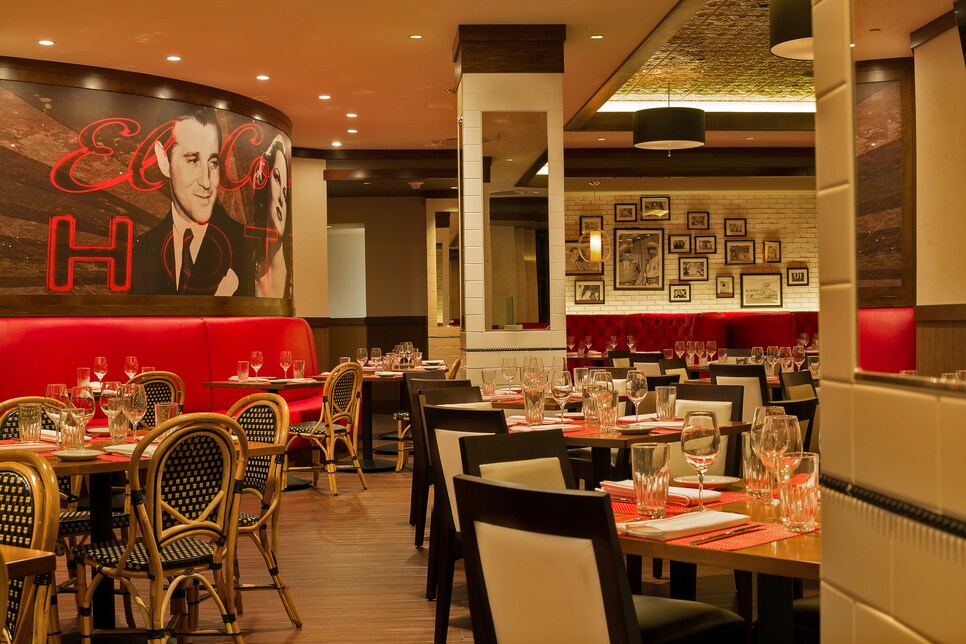 Las Vegas is famous for importing high-profile national chains and celebrity chefs from around the world. There's no shortage of choices if you want to go that route—but why not go local?
The husband-and-wife duo of restaurateur Elizabeth Blau and chef Kim Canteenwalla, long-time residents of Las Vegas, has built restaurants around the world but have made their mark on west side of town in their own neighborhood. Andiron Steak & Sea is their third venture on the west side, in downtown Summerlin. Known for its steaks and seafood, it also serves one of the best brunches in Las Vegas. Just north of that is a local favorite Honey Salt, a casual farm-to-table eatery. Both are great options after a round at TPC, Angel Park or Bear's Best, and a nice change of pace from the buzzy atmosphere of The Strip.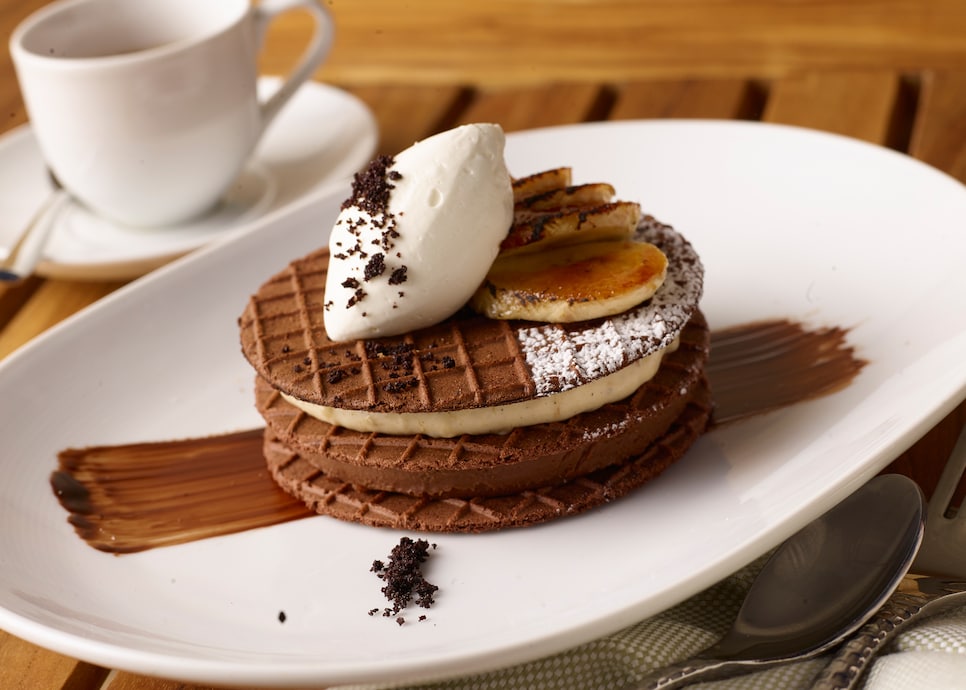 The local craft beer scene is hopping in Las Vegas. The three breweries that started it all have tasting rooms where you'll find some innovative brews and light bites. Tenaya Creek Brewery is a family-owned brewery that offers 28 beers on tap -- 14 of them from its own brewery. It's located on the edge of downtown and has a nice patio. Banger Brewing sits in the heart of Fremont Street and was started by a group of friends who grew up in the city. Its brewery tours are popular and fill up quickly. Sin City Brewing Company -- with arguably the best label and retail goodies -- has been around since 2003 and now has four locations along the Strip, its latest a fresh air spot in front of Bally's. The Yard House, although not local but part of an expanding national chain, is also worth a stop. You can find it in the LINQ and is upscale sports bar with 100 American craft beers and a lively atmosphere.
For a taste of vintage Vegas, head to the El Cortez Hotel, once owned by mobster Bugsy Siegel, which now features Siegel's 1941, a restaurant named after him. The $10.95 prime-rib special draws folks in, as do great burgers and classic steakhouse dishes. Located in downtown, it's open 24 hours a day. Another spot with local flavor is Ferraros's Italian Restaurant and Wine Bar. This family-run eatery has been open since 1985 and is known for its friendly service and homemade pastas and sausages. It's a favorite of locals and away from the hubbub of the Strip.
Donuts seem to be another local fixation in Vegas. Maybe it's the 24/7 lifestyle where it's breakfast time no matter what time it is. Whatever the reason, if you're a donut fan, you've got dozens of options, from the classic Donut Hut, which has been open for 30 years, to the new gourmet style Donut Bar, a recent import from San Diego. And don't miss the maple-glazed bacon donuts at Yardbird in the Venetian Hotel.