Local Knowledge
Where pro golf has a cheating problem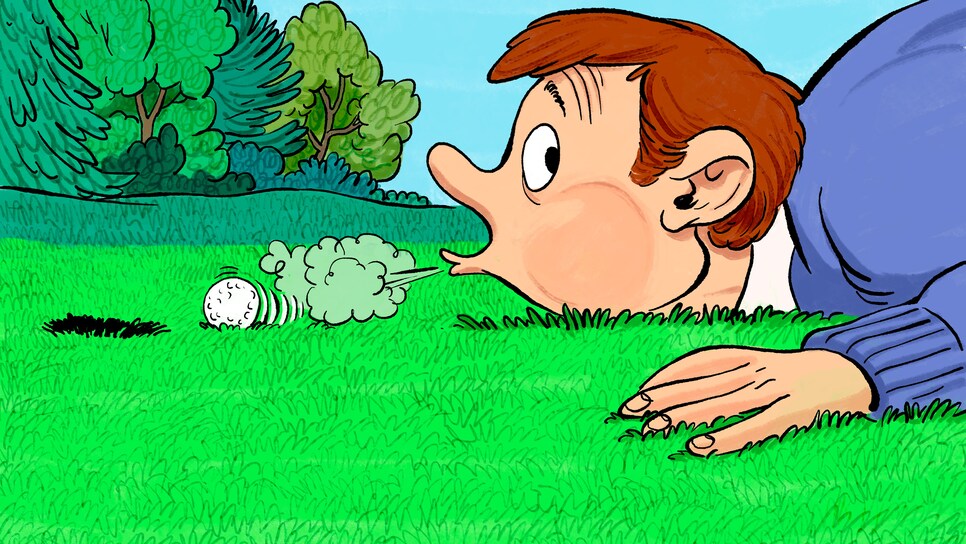 There has never been a golf year filled with so much drama, thanks in large part to the ongoing battle—both on the course and in the courtroom—between the PGA Tour and LIV Golf. But arguably the craziest controversial story of 2022 happened far away from the bright lights of the game's highest level.
We're talking about Q School, or, rather, the pre-qualifying stage of Q School. That's where a Philadelphia-area club pro named Matt Moroz was disqualified for allegedly cheating to advance. In multiple ways. Over multiple days.
And thanks to the efforts of one reporter, The Fire Pit Collective's Ryan French—AKA Monday Q Info on Twitter—we learned this golfer has quite the history of doing questionable things on the golf course. It got us thinking: Does pro golf have a cheating problem?
Clearly, with no cameras or fans watching, a golf course provides ample opportunity for someone to slyly improve their lie or even secretly drop a second ball. And such an opportunity possibly led to what happened at that Nebraska pre-qualifier. But does that kind of stuff happen on the PGA Tour as well?
In our latest episode of Local Knowledge, we talked to a variety of people from French to PGA Tour winner Joel Dahmen, who famously called a fellow tour pro out for taking a bad drop. We'll get into just how prevalent cheating is in pro golf and the psychology behind breaking the rules with sports psychologist Dr. Bhrett McCabe.
The bottom line? From your weekend game to much more serious levels of golf, cheating happens. So keep your eyes open out there. And in the meantime, we hope your ears enjoy this discussion.