The Loop
Where did the British Open's yellow leader boards go?
HOYLAKE, England -- When it comes to charm, the British Open is hardly in short supply. Perhaps then the loss of manual leader boards around the course in favor of electronic models is a smart way for the R&A to spend some of its surplus.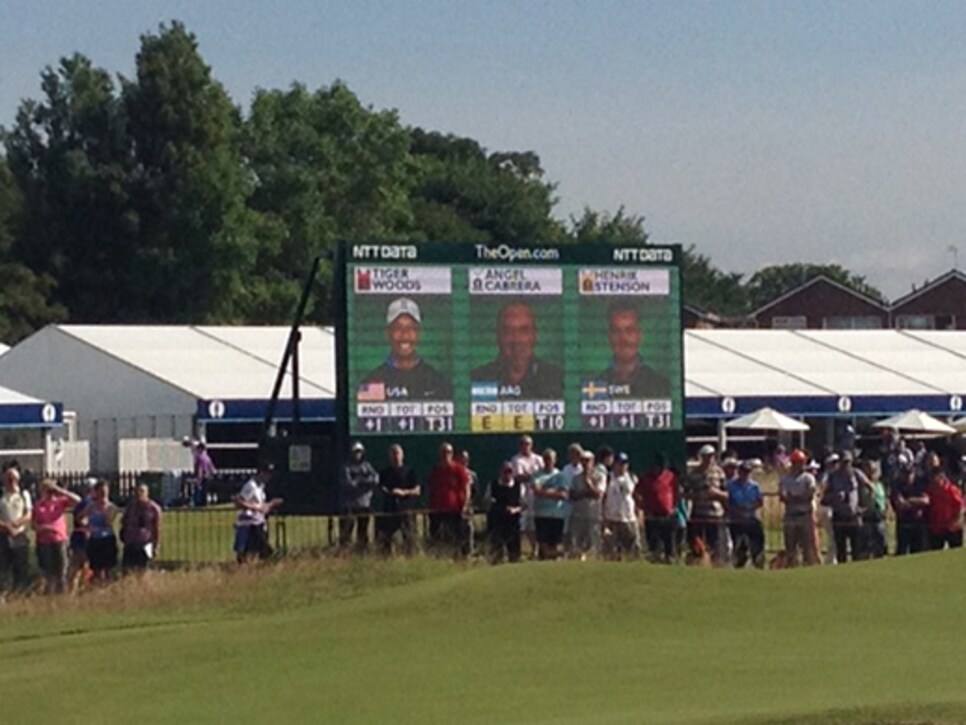 But there is a trade off for upgrading into the modern age.
Several players quickly noticed the new look at Hoylake. "What happened to the yellow scoreboards?" Tom Watson inquired during a press conference earlier in the week. "There's no more yellow scoreboard."
Spectators waxed a little nostalgic, too. "It doesn't seem right not to see them," noted Gene Larson, a Liverpool native in attendance at Hoylake Thursday. Larson remembers them from when he came to the Open here in 2006 as well as watching the tournament on television.
The R&A's decision to make the change is part of an overall effort to upgrade amenities for spectators attending the tournament. A free Wifi network has been installed around the course so that fans can follow action from the R&A's Open app on their mobile phones as well as watch TV and listen to radio coverage.
"The experience for our spectators will, I believe, be the best they have ever received," said R&A chief executive Peter Dawson.
Indeed, the moves are forward thinking and likely leave officials with the other three men's majors watching to see how the R&A's efforts play out as to whether they incorporate any of the changes into the Masters, U.S. Open or PGA Championship.
Meanwhile, for sentimentalists the saving grace is that the large manual boards a top the grandstands beside the 18th green remain, allowing for the traditional "Well done" salute to the winner on Sunday and the "See You at St. Andrews in 2015."
Thankfully some traditions are off limits.