The Loop
Martin Kaymer once considered a career as a soccer player, but golf wasn't a bad choice
When Martin Kaymer kicks back with a beer on Dec. 31, he'll be hard-pressed not to think about 2014 with a smile on his face.
His wins at the U.S. Open and Players Championship mean he's back up to 13th in the world rankings -- up from 61st in April -- and he also was a member of a third consecutive victorious European Ryder Cup team. Off the course, Kaymer's home country won the World Cup, which he spent no time goading about to the media at this year's British Open.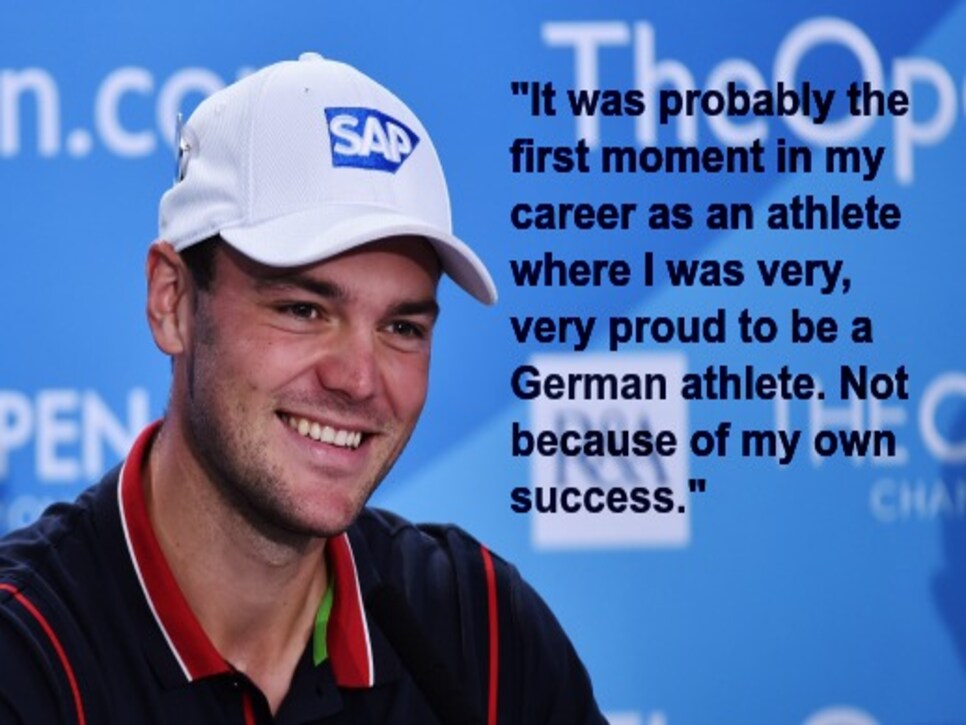 On the similarities between golf and soccer:
"As different as the two sports are ... discipline, concentration, patience, tactics and stamina are vital in both."
On why he chose golf over soccer:
"I like the fact that golf is an individual sport. I'm my own boss and can decide for myself when and where I train and which tournaments to take part in."
On the downside of being a golfer:
"I sometimes envy the way footballers get to go about their work. ... The majority of the time they live and train in the city where their club is based and have their families with them. Things are more complicated for us golfers because almost all of the big, important tournaments take place in the USA."
On where he would play if he were a soccer player:
"As a striker. Thomas Muller and I would definitely be a lethal partnership."
On his celebrations, after Germany's World Cup victory:__
__"Craig [Kaymer's caddie] is Scottish but I more or less forced him to celebrate with me."