What's in My Bag: Max Homa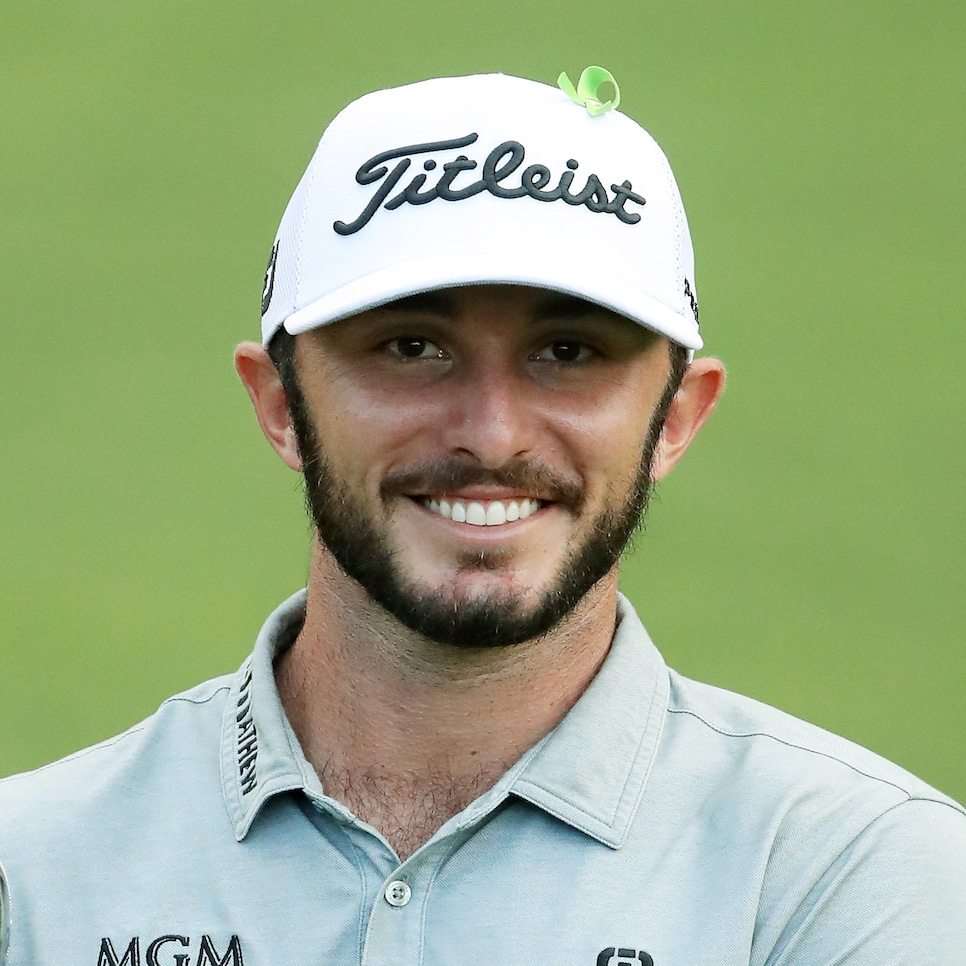 STORY Won the 2019 Wells Fargo Championship, his first PGA Tour title.
NO TEE REQUIRED I hadn't hit driver off the deck in more than a decade, but I did it three times at the Zurich Classic and Wells Fargo. That said, I hope I don't have to use that shot too often. It gives me anxiety.
A WAY TO CONNECT Twitter has been great for me. People have become fans of mine because of my tweets (@maxhoma23) or because I've interacted with them. It gives me support.
SPECS Titleist TS4, 9.5°, 45 inches, Mitsubishi Tensei CK Orange 70 TX shaft, D-4 swingweight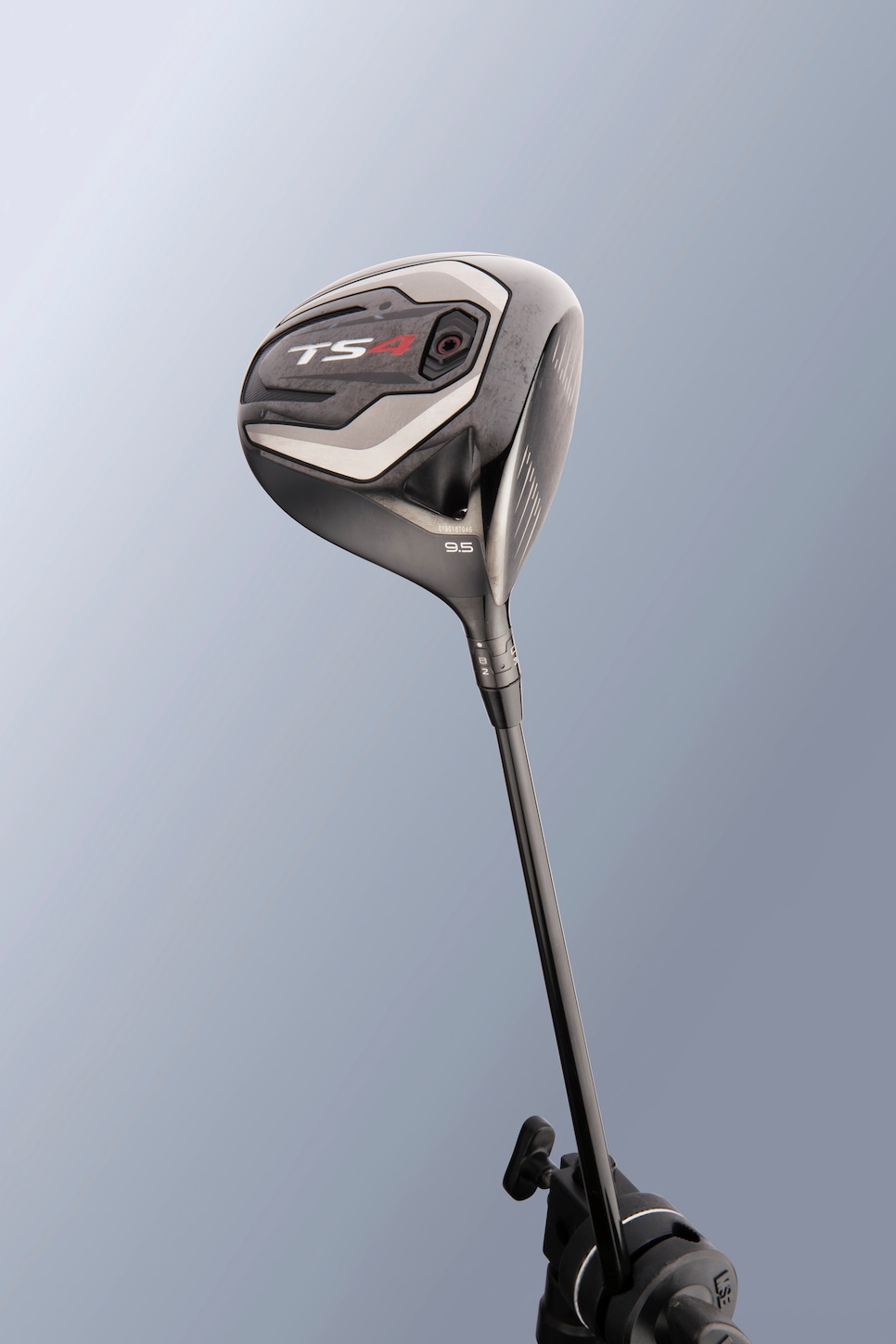 This went in play in April at the Valero Texas Open, and it's a keeper. The head is a bit smaller than the TS3 I was playing, and it spins less. That lets me hit my preferred cut without it ballooning. I also can play a little chip driver that rolls out a long way.
SPECS Titleist TS3, 15°, Aldila Rogue Black 80X shaft; Titleist 818H2, 19°, Graphite Design Tour AD DI-105X shaft. Both D-3 swingweight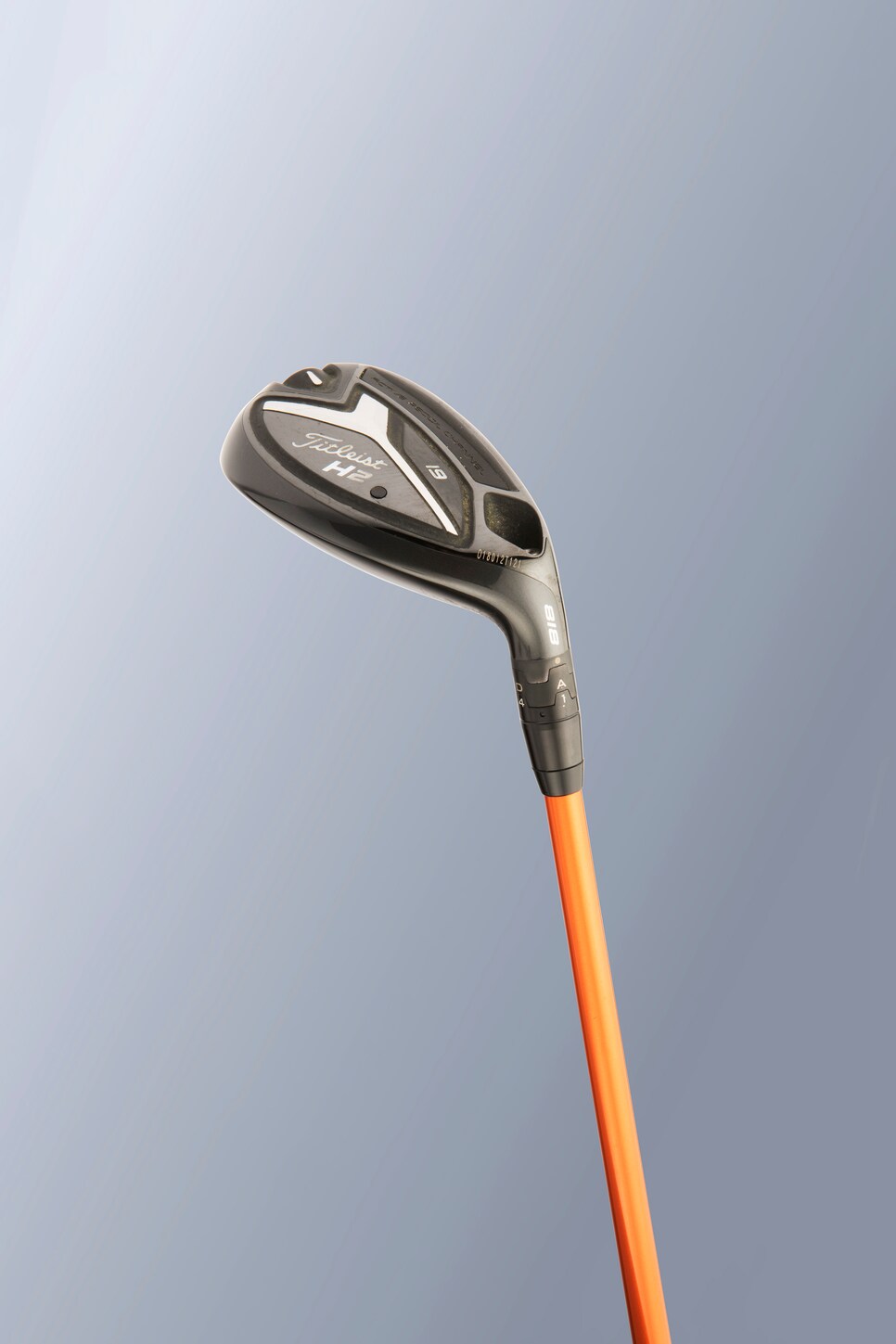 My 3-wood is great off the ground, but I don't find much opportunity to hit 3-wood. I've never liked hybrids much, but this one works. The shaft is a bit shorter and softer so I don't get that crazy hot shot that goes too far. It's more versatile than a utility iron, too.
SPECS Titleist 718 MB (4- through 9-iron), KBS Tour S-Taper, Golf Pride Tour Velvet Cord grips
I used to do the combo-set thing where my 4-, 5- and 6-irons were some sort of cavity-back, but I've always preferred blades. I tend to have a high ball flight, so I have no problem launching the long irons and feel like I can control my short irons better.
SPECS Titleist Vokey SM7 (46°, 50°, 54°, 60°), KBS Tour S-Taper (46°), KBS Hi-Rev 2.0 shafts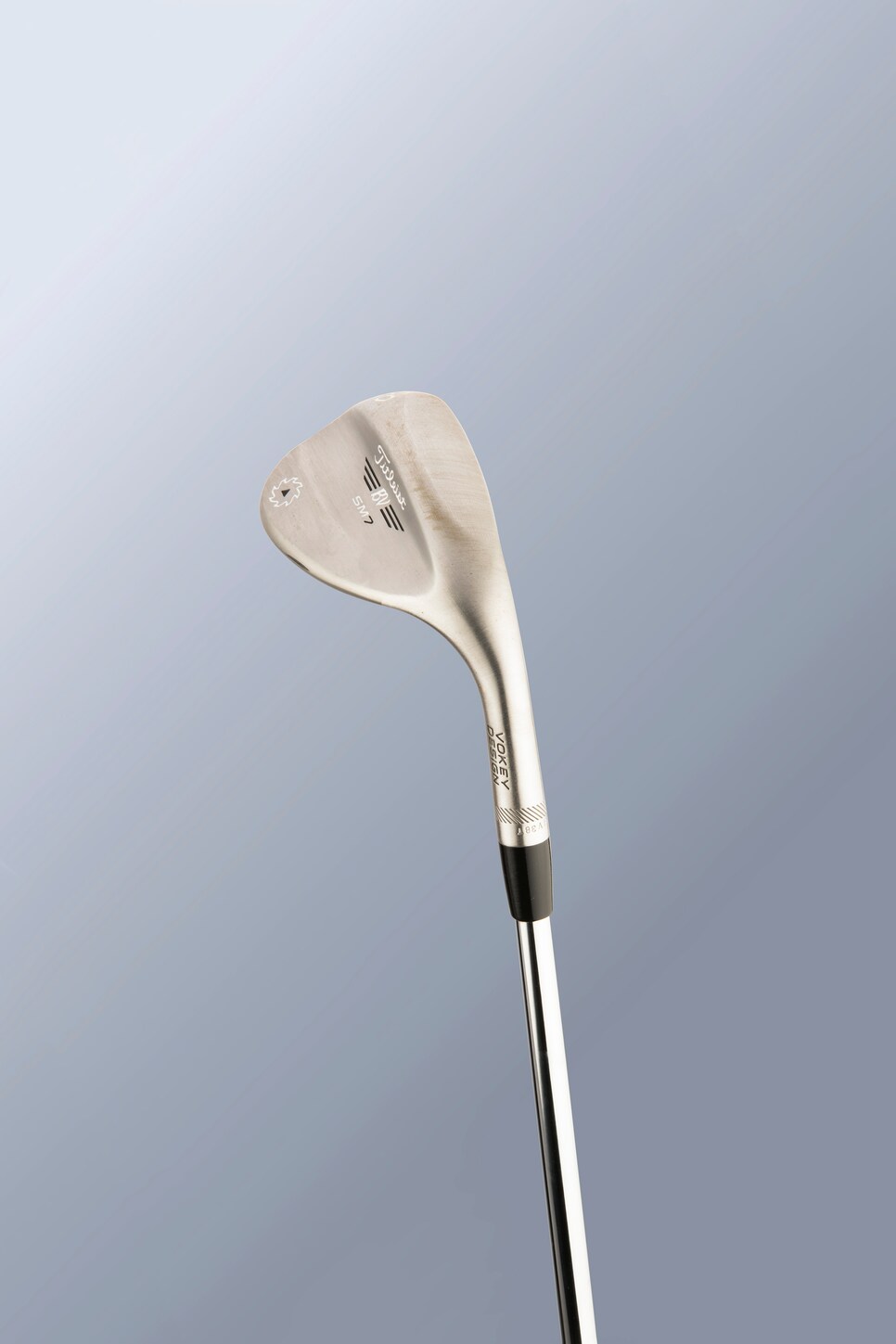 The pitching wedge matches the rest of my wedges, not my iron set. I also made a change to my lob wedge before the Wells Fargo, going with a different sole grind and only 4 degrees of bounce instead of 8. That helped shallow out my angle into the ball. It's helped me greatly on pitch shots.
SPECS Scotty Cameron T5 W, 35 inches, 3.5° loft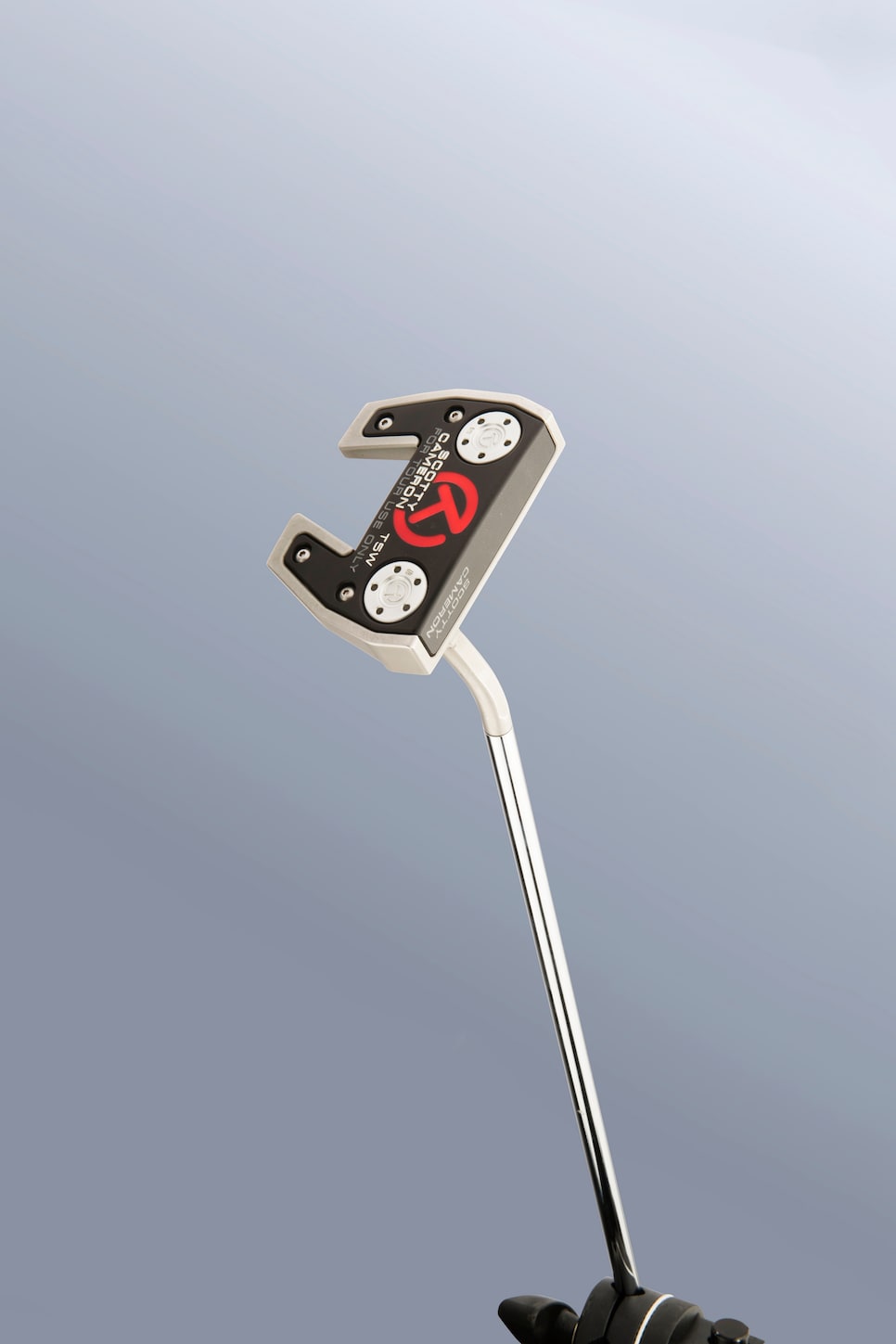 I had never used a heavy, mallet-style putter before. I like it because it feels low to the ground and kind of swings itself. There's very little face rotation with it. That means if I can get the stroke on plane, it will have a nice flow into the ball. I also love the topline. I feel like it's easy to align, and I can find the middle of the face with consistency.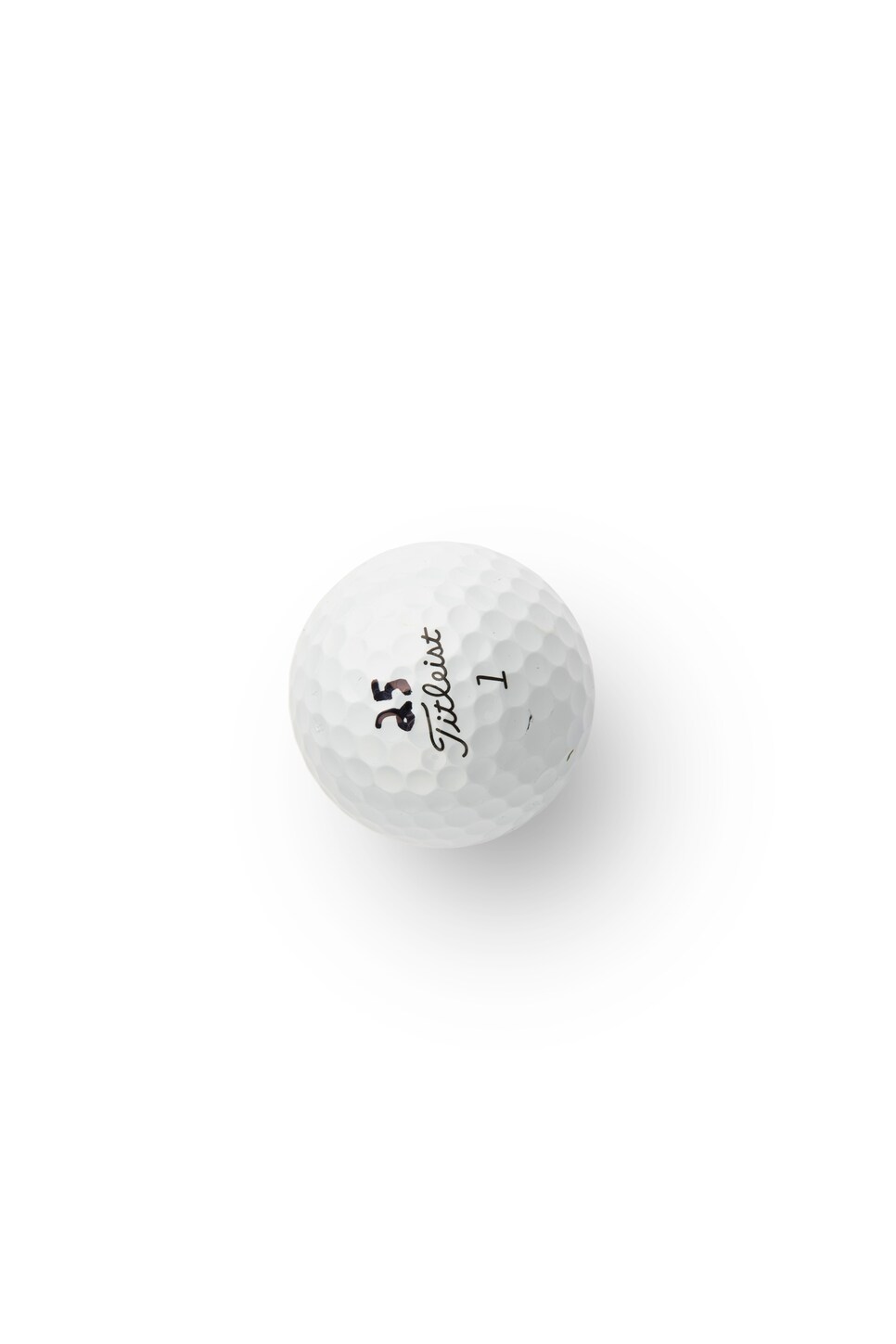 I switched to the new Pro V1 at the Desert Classic in January. The 25 honors a friend who passed away when I was in college. It's his high school basketball number.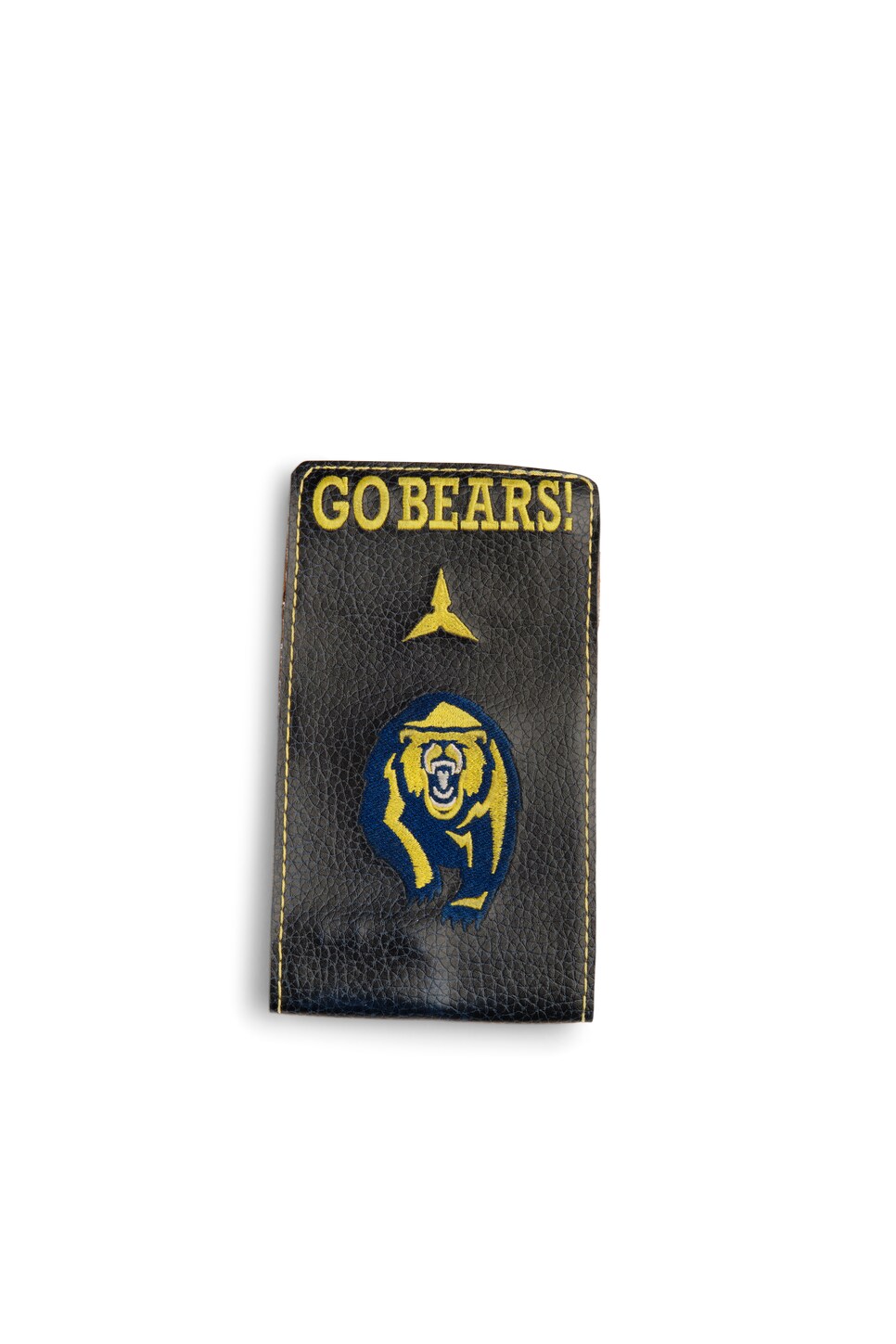 This yardage book reminds me of my college days when I won the Pac-12 and NCAA titles as a senior at Cal in 2013. In the Pac-12, I shot a course-record 61 at Los Angeles Country Club (North).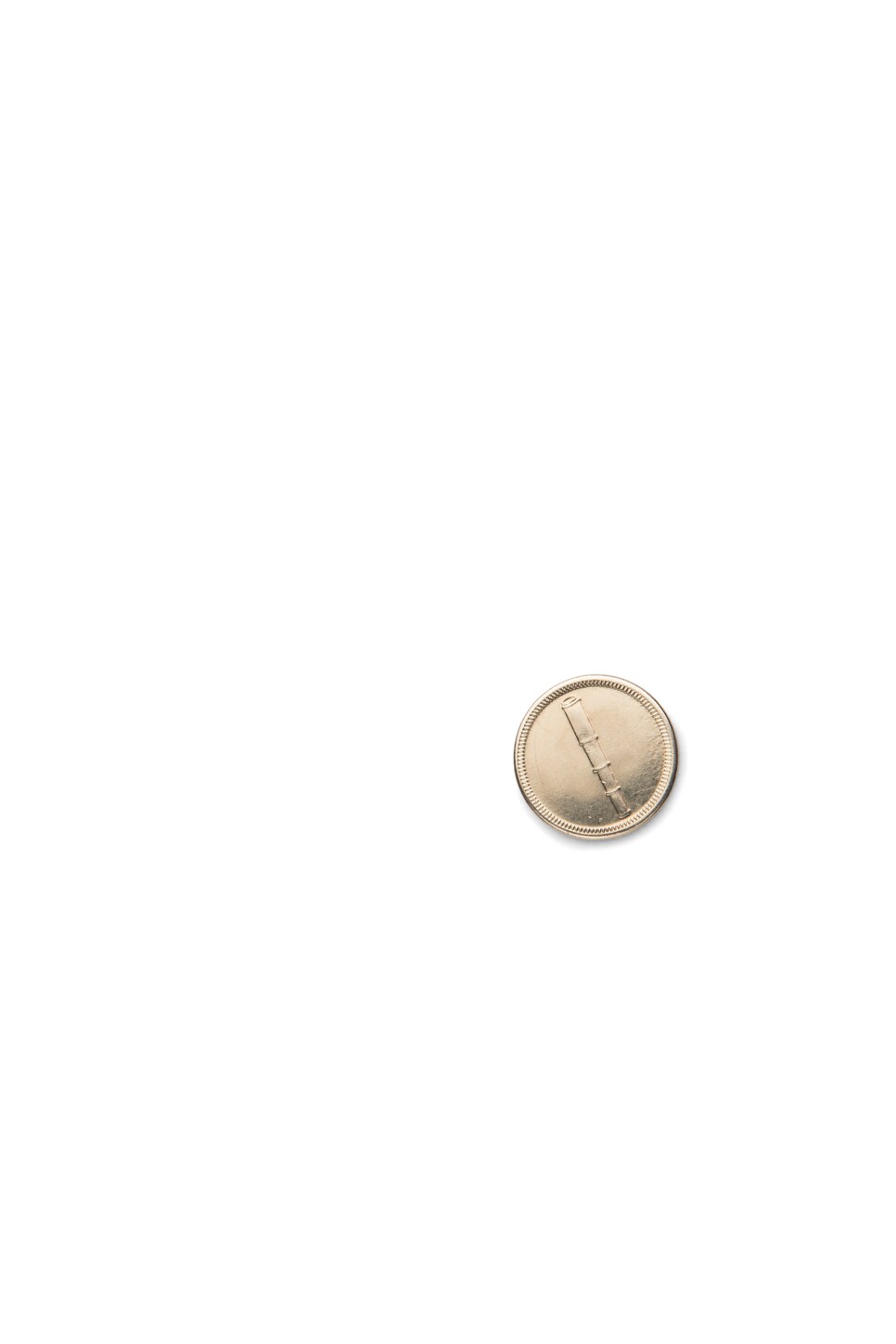 I use a ball marker from the Madison Club, which is where I play in California. The telescope logo is taken from the tee markers they use for the very back tees, which measure 7,426 yards.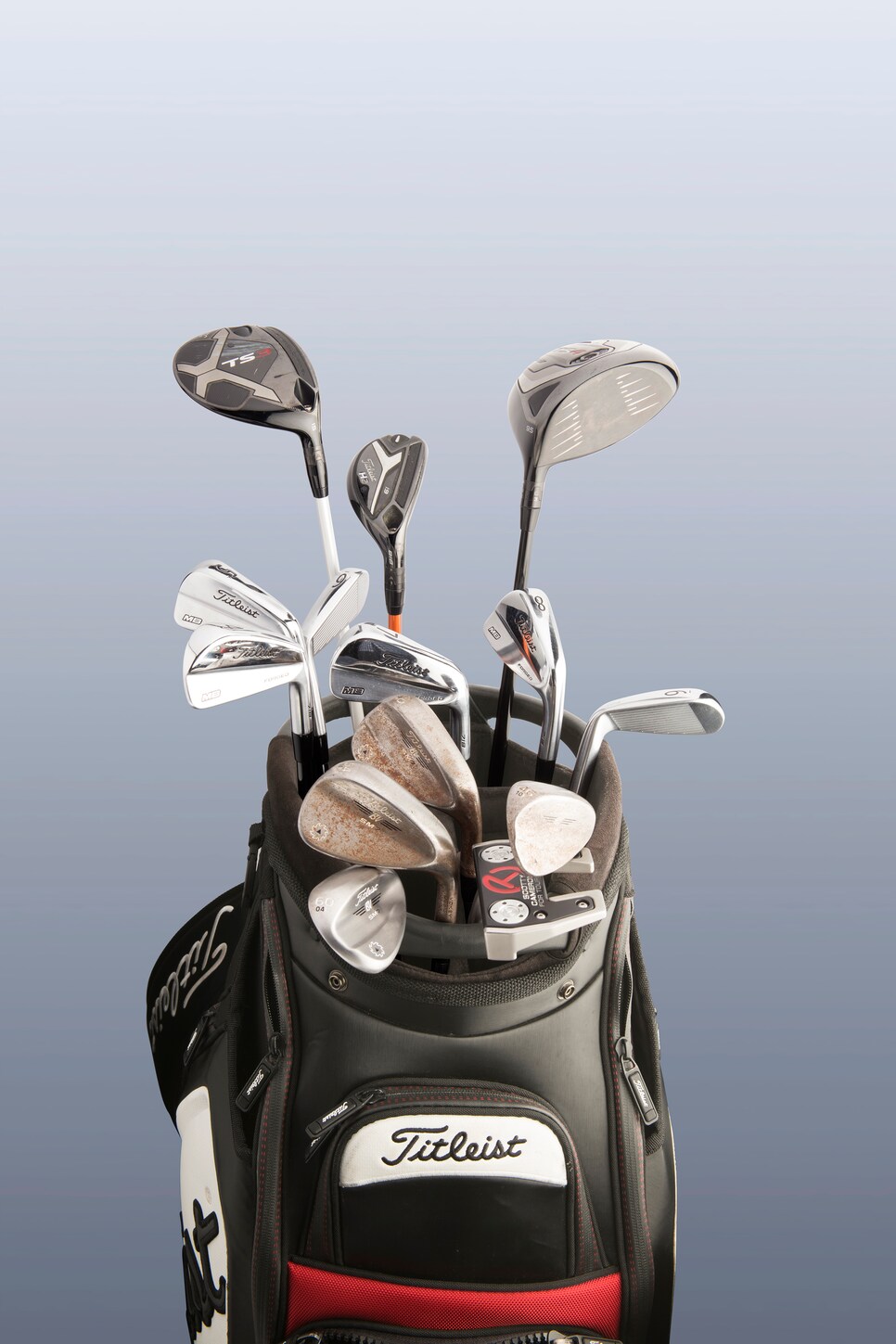 "The ball I finished with at Wells Fargo? No idea where it is. I'm not into that sort of thing."