The Loop
What Kellyanne Conway's golf membership might say about her White House tenure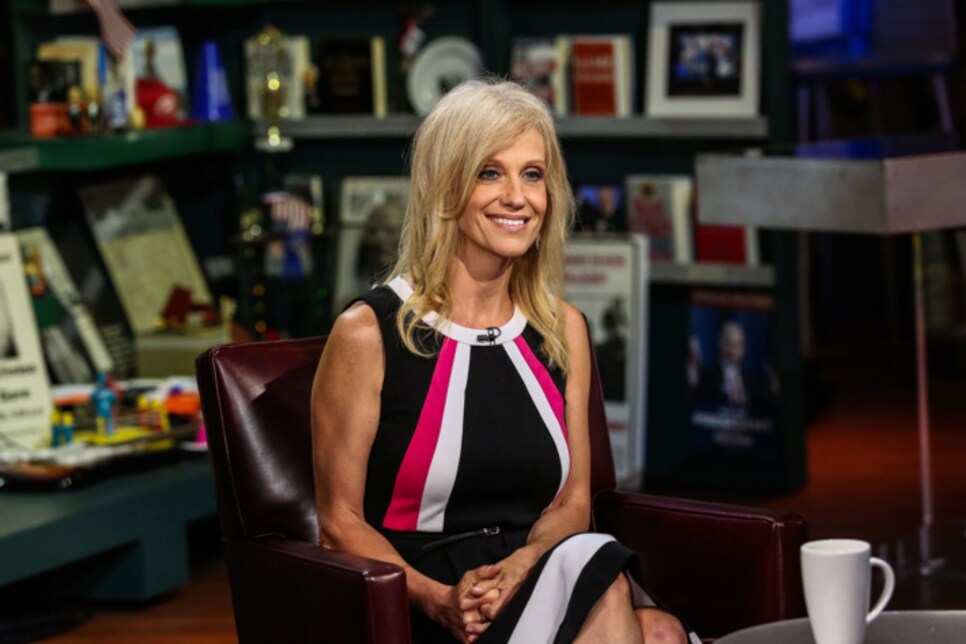 While Trump's close ties to golf have been well documented, it is a golf connection one of his highest-profile staffers, Kellyanne Conway, that raises an intriguing question about her future plans. According to a report in the New York Post, Trump's ubiquitous adviser has yet to resign her membership at New Jersey's exclusive Alpine Country Club, even though Conway and husband, George, have since moved to Washington, D.C.
By asking for only a one-year leave of absence instead of leaving the club outright, the Post says, Conway could be considering a return to New Jersey before the end of Trump's term. What the report fails to note, however, is that one-year leaves are fairly standard for private clubs, and that Conway could still be mulling her options after an abrupt relocation.
In an interview with the Fox Business Network in November, Conway said one of the reasons she has been able to balance her professional duties with raising four kids is that she doesn't play golf.
"I see people on the weekend spending an awful lot of time on their golf games," she told the network, "and that's their right, but the kids will be with me; we live in the same house, and they come first."
While Conway is not drawn to the A.W. Tillinghast-designed course at Alpine, the Post says Conway is partial to the club's excellent cuisine.