After Tiger Woods announced he had a second microdiscectomy surgery on his back, the predictable chatter about when he might be able to play again started right away.
Early 2016 is the goal, said Tiger.
Since Woods played a tournament about three months after the first procedure last year, that doesn't sound like an unreasonable goal. But if Woods' results after the first surgery are any barometer of what's to come, being physically able to play isn't the same as being anywhere close to "100 percent" physically or in terms of his game.
Woods showed glimmers of good late summer form at the Quicken Loans Invitational (three rounds in the 60s) and Wyndham (weekend contention) recently, but those were his ninth and 11th events of the season -- and a year and a half after the first disc procedure.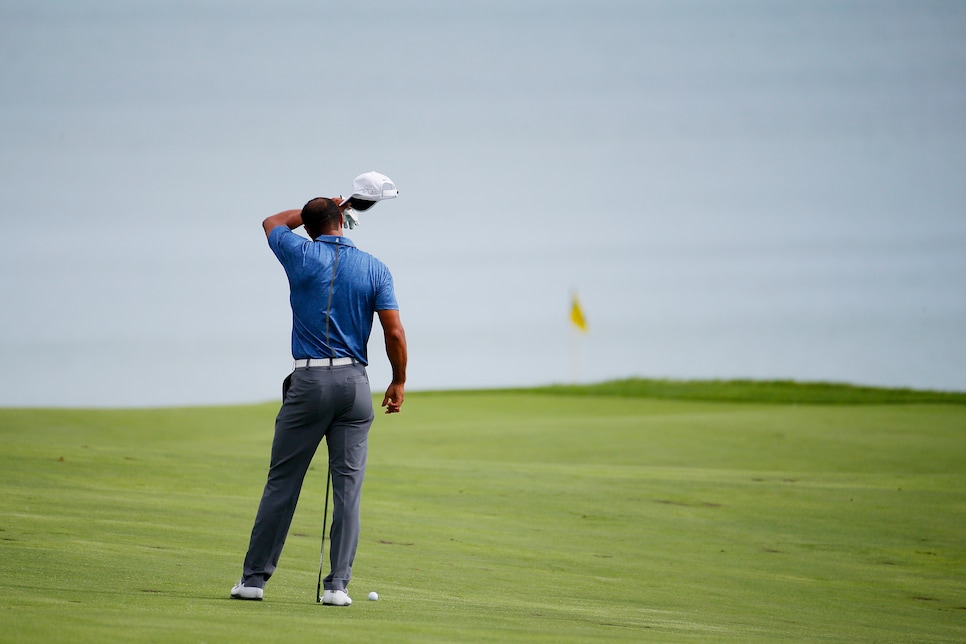 How much time will it take a soon-to-be-40-year-old to get back into tournament shape after the same surgery? And is it even possible at this stage, or has time finally run out on one of the two greatest professional careers in golf history?
"Getting physically healthy is one thing, but one thing people leave out when they talk about this is how much practice time Tiger has missed over the last few years," says Hank Haney, who helped Woods come back from the serious knee and leg injuries that cost him a big chunk of the 2008 season. "Just because you can get back playing again doesn't mean you're going to be in form.
"He has a tremendous amount of work to do just to get back to where he was in the last month. And that's just the first step. Maintaining your place at the top is one thing. Climbing the whole mountain again is another, much harder thing to do."
With Rory McIlroy, Jordan Spieth and Jason Day raising the performance bar as high as it's been since, well, Woods' 2000-2001 run, just becoming relevant again on the weekend at a major is a steep hill indeed.
Assuming Woods' recovery goes off without a hitch and he's able to follow the same timeline, it's reasonable to think he could play five months from now, in mid-February at Torrey Pines, on one of his favorite courses. The question then becomes, how much work will Woods and swing consultant Chris Como be able to do between now and then on a swing that was showing positive signs but was still a work in progress?
Will he be able to physically do it? And if he has some new limitations, will he want to?
"The automatic response should probably be no," says Haney. "But the one thing you do keep in the back of your mind somewhere is that he's Tiger Woods."