The Loop
What is Angel Cabrera doing leading a non-major PGA Tour event?!
Does it make sense to be so surprised by a two-time major champion leading after the first round of a regular PGA Tour event? It does when that golfer is Angel Cabrera.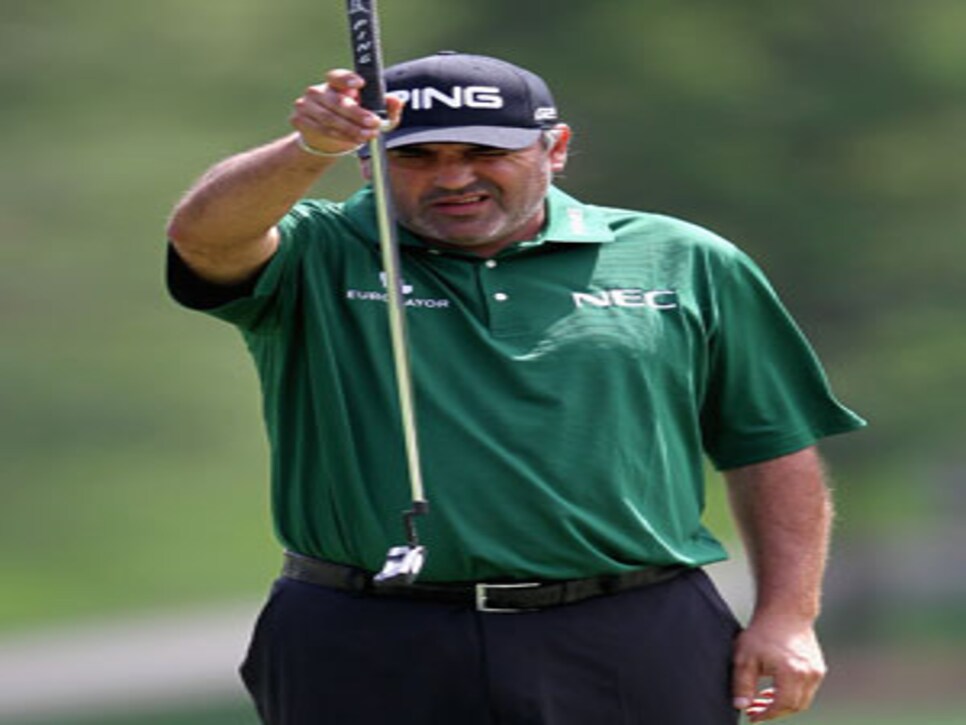 The 2007 U.S. Open winner and 2009 Masters champ fired an opening 66 at Quail Hollow to take the early lead at the Wells Fargo Championship. Why does it seem like this came out of nowhere? Let us count the ways.
First, those two major titles are Cabrera's only two wins on the PGA Tour. And before you go all, "But he predominantly plays on the European Tour!" on us, we'll point out that aside from those two victories (which count as wins on both tours), he's only won three European Tour events in his nearly two decades as a member.
But he must have a lot of close calls, right? Wrong. In 152 starts in non-major PGA Tour events before this week, Cabrera has a total of 14 top 10s. That comes out to a nine percent success rate of finishing in the top 10. Incredibly, that percentage nearly doubles in major championships (10 out of 58), but still, this isn't a guy who has been a staple on leader boards in the U.S.
Looking deeper into those 152 starts, we found Cabrera has never finished better than third in a non-major on the PGA Tour. In other words, his three best tour results all came in majors, with the two wins and a playoff loss to Adam Scott at last year's Masters.
Then there's his play since nearly winning a second green jacket. Cabrera's best finish has been a T-9 at last year's Travelers Championship and in nine events this year, he has a T-43, a T-52, and seven missed cuts. So yeah, he didn't exactly ride a wave of momentum into Charlotte.
But hey, the Queen City was the site of Cabrera's best regular-event result on the PGA Tour, a third-place finish at this tournament in 2010. Maybe it's just the place for him to finally "break through" at a non-major.