The Loop
What has happened to Vijay Singh?
PONTE VEDRA BEACH, Fla. -- Vijay Singh has been almost invisible on the PGA Tour in 2009, a rarity for the three-time major champion. Sure, he's 46, but Singh won three times last year, including the season-long FedEx Cup points race (and the $10 million bonus that goes with it), then won the unofficial Chevron World Challenge hosted by Tiger Woods in December.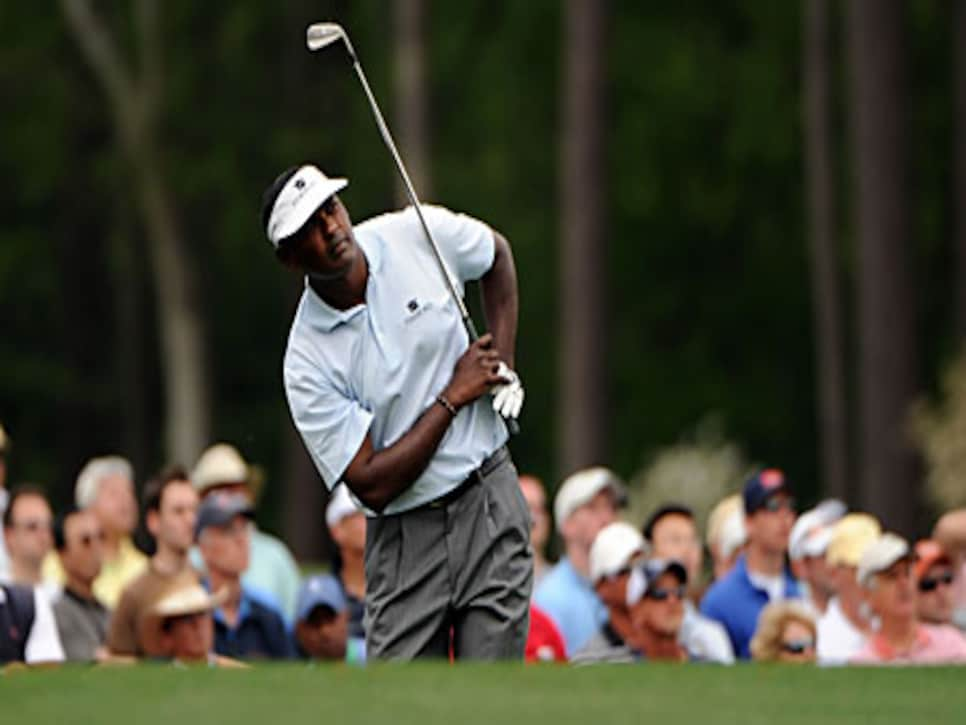 Since then, golf has been a struggle.
Singh originally hurt his right knee stepping in a hole while playing with son Qass in the Del Webb Father-Son Challenge last December. He limped noticeably during the Chevron World Challenge and again during this year's season-opening Mercedes Benz Championship, where he finished 27th in the 33-man field.
On Jan. 14, Singh underwent arthroscopic surgery to repair cartilage damage. Singh was expected to miss five weeks, but came back less than a month later to play in the AT&T Pebble Beach Pro-Am with Qass, an event he didn't want to miss.
Some have suggested he returned too soon. In nine starts this year, Singh has made only five cuts and his best stroke-play finish was a tie for 27th at Mercedes. Singh has missed two of his last three cuts, most recently last week at the Quail Hollow Championship, where he shot 76-74. Of more concern, he has only broken 70 twice -- a pair of 69s -- the last coming in the final round of the Arnold Palmer Invitational.
This is hardly characteristic of the 34-time PGA Tour winner, who also owns 22 international titles.
So what should we expect from Singh this week at the 36th Players Championship? Good question . Although he has posted five top-15 finishes here, including a second-place showing in 2001, Singh missed the cut last year and is clearly searching with his game.
The Stadium Course at the TPC can be unforgiving, especially when it is firm and fast like it is this week. It's not a great venue to find your game. But if anybody can rise to the occasion, it's Singh, a local resident, who is tough and pounds more practice balls than anybody.
(Photo credit: Sam Greenwood)