The Loop
What exactly will Tiger Woods do as a ~~Ryder Cup~~ Presidents Cup assistant? Let's take a closer look
Editor's Note: The opponent is different, but the role will be the same for Tiger Woods in the Presidents Cup at Liberty National. What does it mean to be an assistant captain? We explored last year before the Ryder Cup.
There's been a fair amount of discussion about what exactly Tiger Woods' role will be as an assistant captain to Davis Love III in the upcoming Ryder Cup. To be clear, a Ryder Cup captain nor his assistants will hit any shots during the matches -- the last playing captain was Arnold Palmer in 1963 -- so fans will be deprived of seeing Woods do the one thing he's known for best.
Even then, Love expects Woods to be more of a spectacle than guys competing.
"I can't imagine what it is going to be like to have Tiger Woods on a golf cart watching a group of guys play golf," Love told SiriusXM radio on Tuesday. "Half the fans are going to be watching Tiger watch golf, they're not going to be watching the golf."
Still, the question remains: what will Tiger's role entail? Let's dive in deeper by reviewing the actions of past assistant captains.
For starters, there is a fair amount of watching golf while appearing gravely concerned.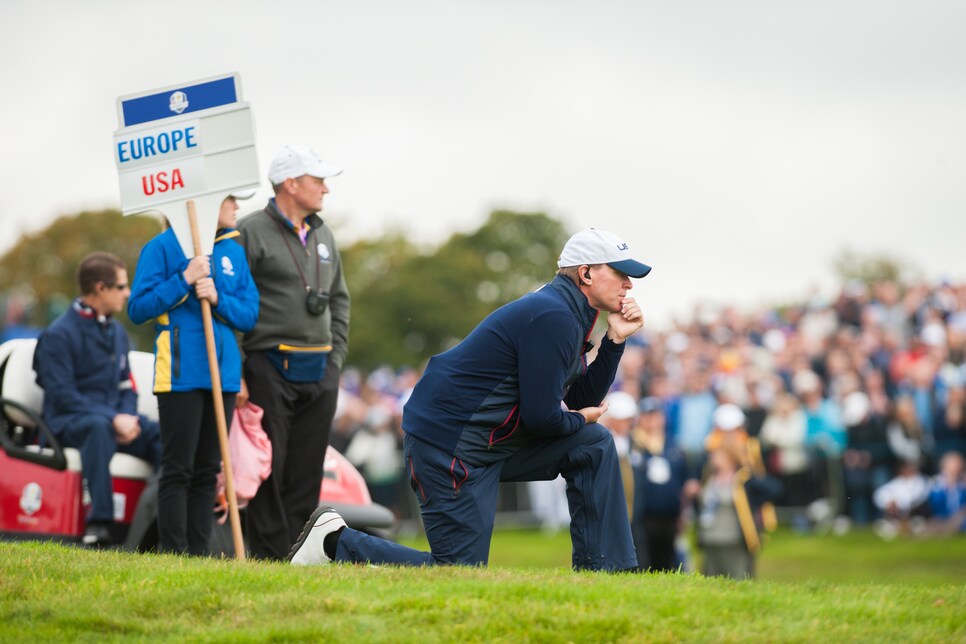 Montana Pritchard/PGA of America
And occasionally he may be called upon to handle team social media duties.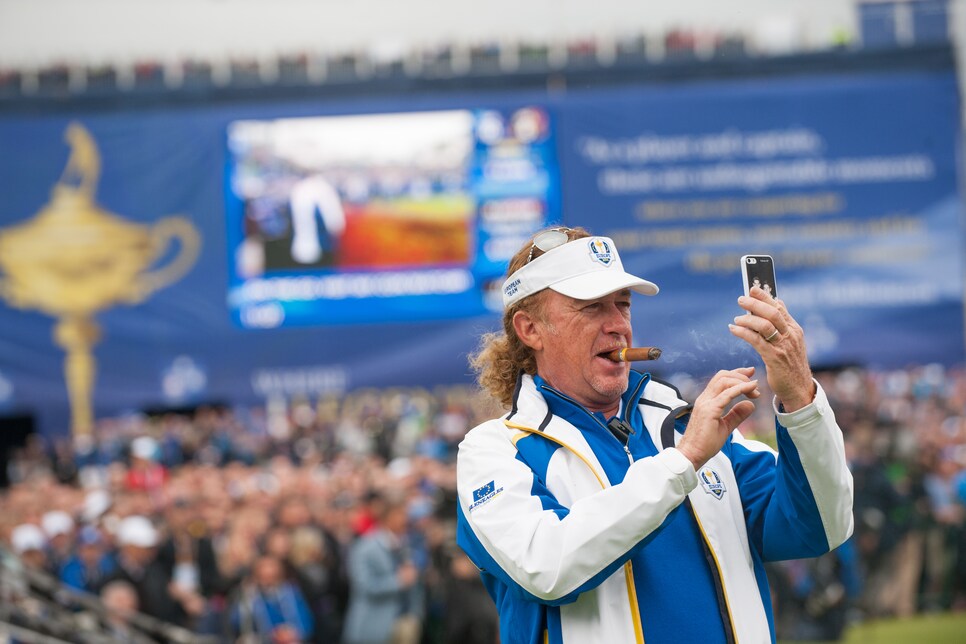 Montana Pritchard/PGA of America
Once in a while, you have to entertain assorted hangers-ons.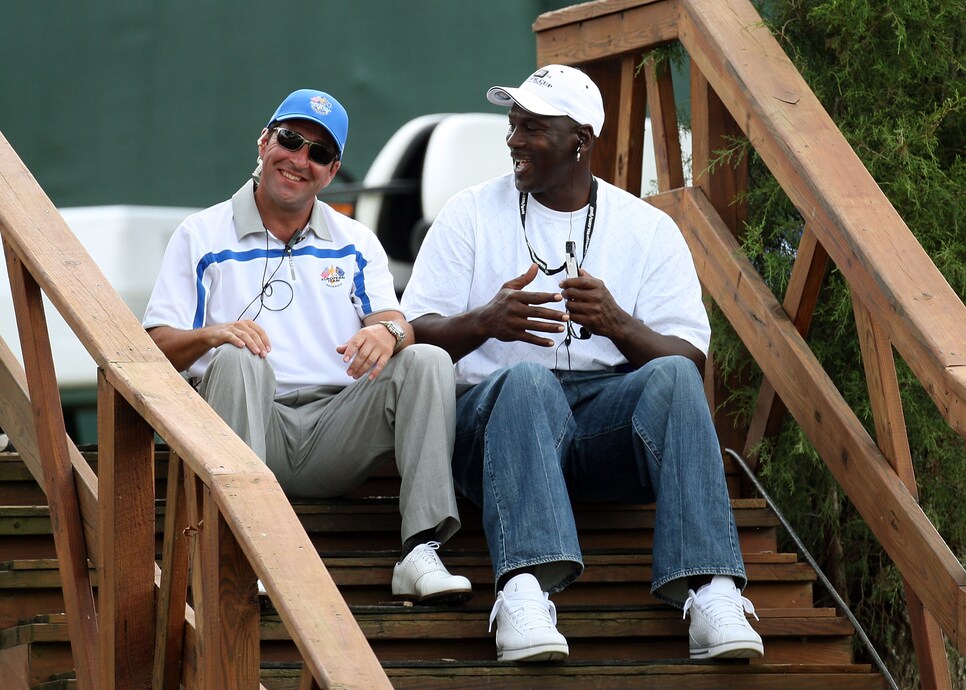 Of course, a Ryder Cup assistant is only as good as his walkie-talkie (in case they have to call ahead to the halfway house for lunch).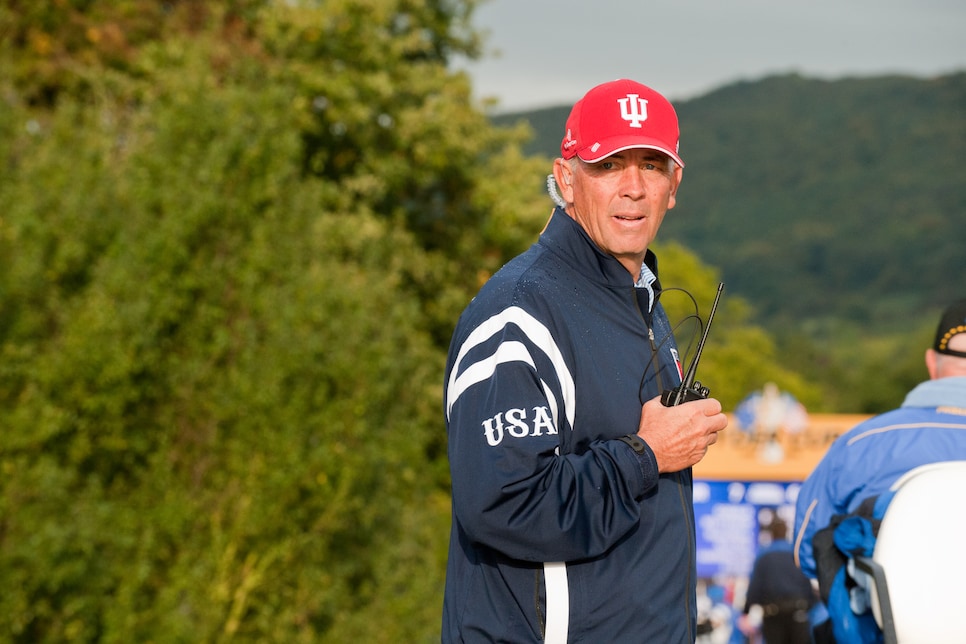 As stated, the job entails a healthy amount of cart driving.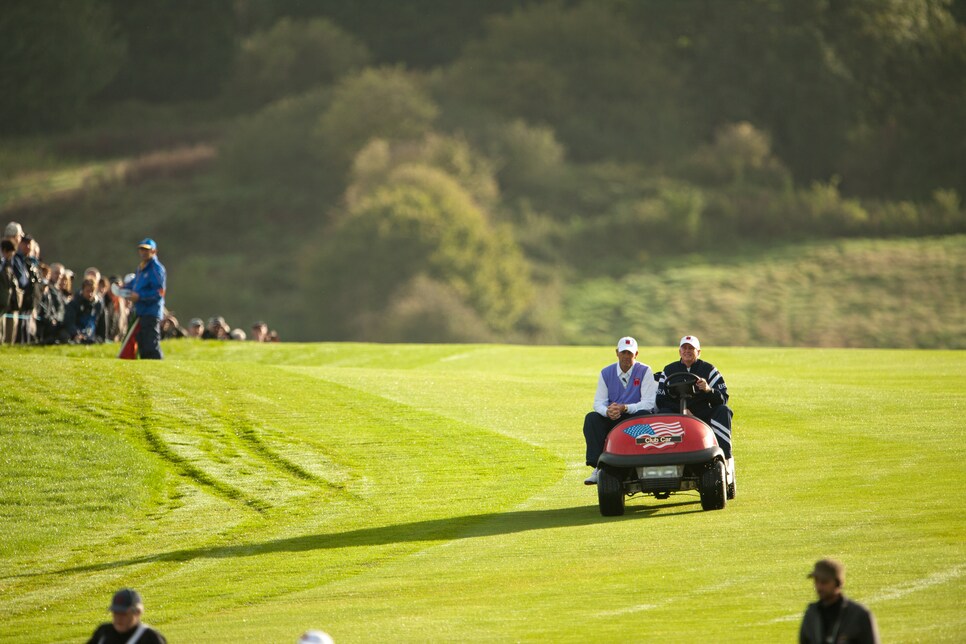 Which is not to be confused with the equally arduous task of cart sitting.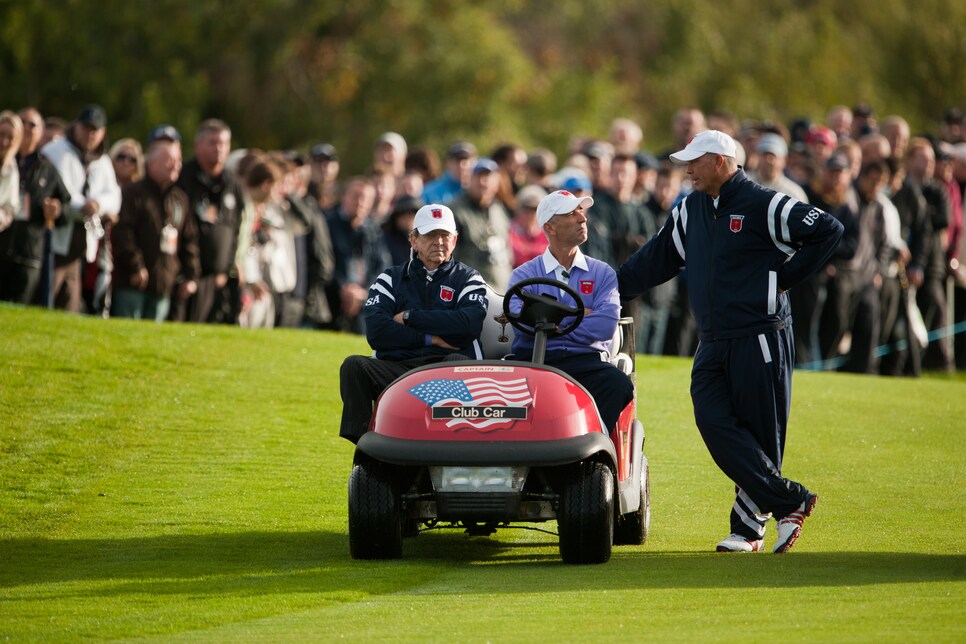 And when things get down, it's up to the assistant to rile up the troops.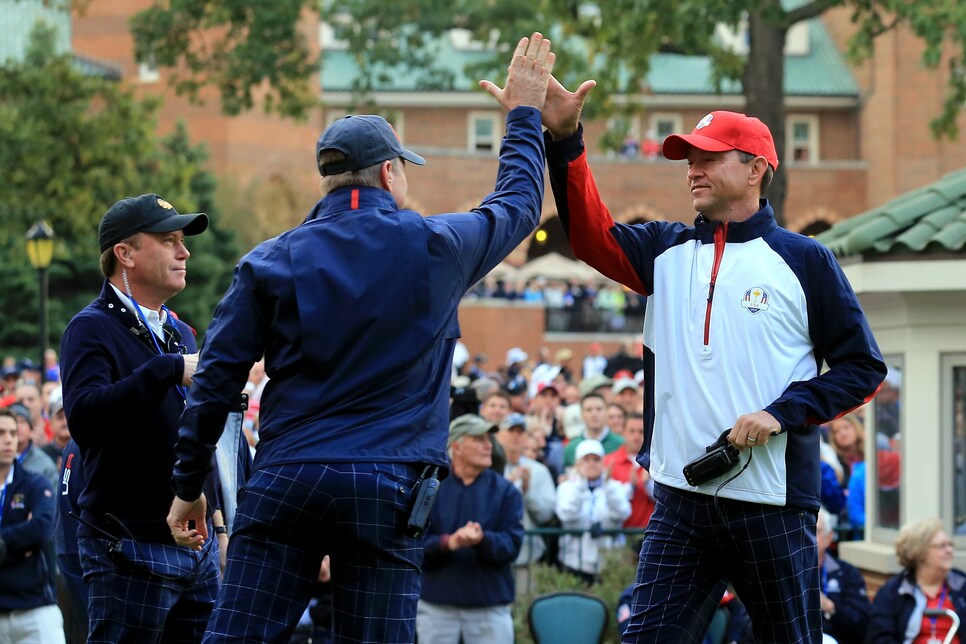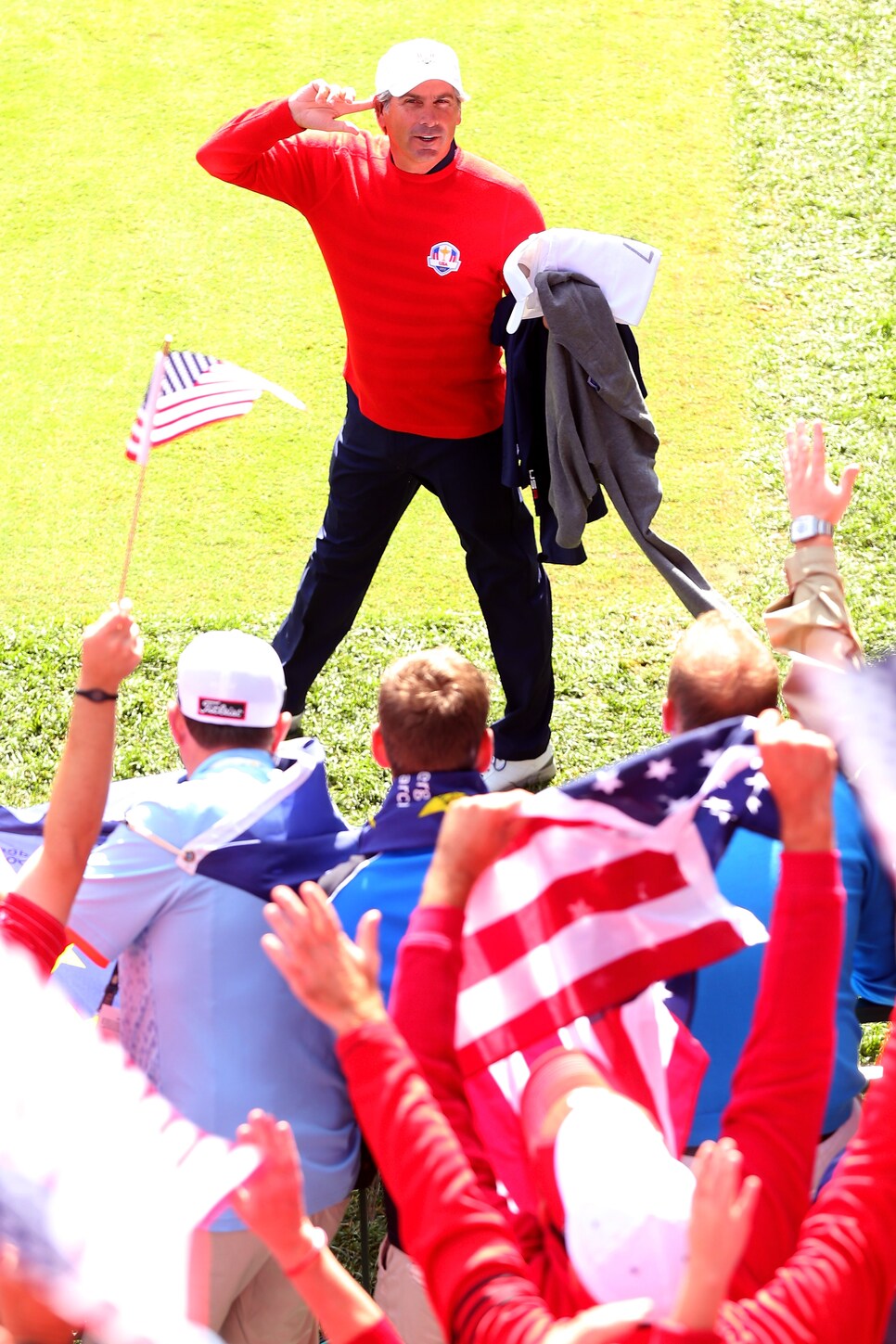 And when someone needs to know where the nearest bathroom is, you're the guy with the answers.