The Loop
What Darren Clarke was thinking with his Euro Ryder Cup captain's picks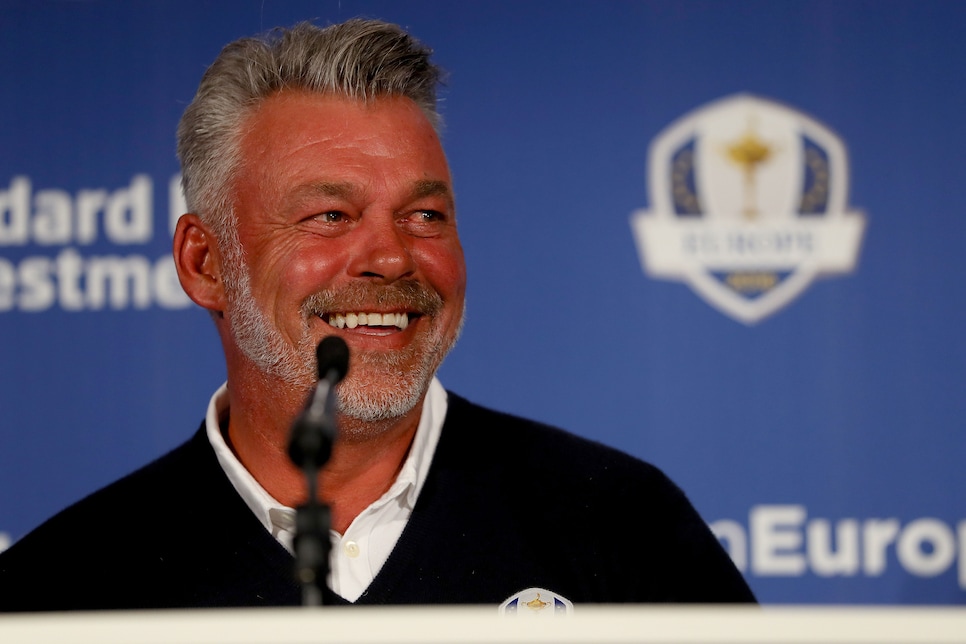 In the end, Darren Clarke went with a mixture of form and substance. On Tuesday morning, the European Ryder Cup captain added Thomas Pieters, the hottest golfer on the European Tour, and the experienced pair of Lee Westwood and Martin Kaymer to the nine automatic qualifiers (Matthew Fitzpatrick, Rory McIlroy, Henrik Stenson, Rafa Cabrera-Bello, Sergio Garcia, Justin Rose, Danny Willett, Andy Sullivan and Chris Wood), completing the European side that will defend the Cup against the United States at Hazeltine National next month.
The 24-year-old Pieters, a former NCAA champion during his time at Illinois, will be making his Ryder Cup debut. An ever-present since 1997, Westwood is making his 10th appearance in European colors, six more than Kaymer, who memorably holed the winning putt to climax the so-called "Miracle at Medinah" four years ago.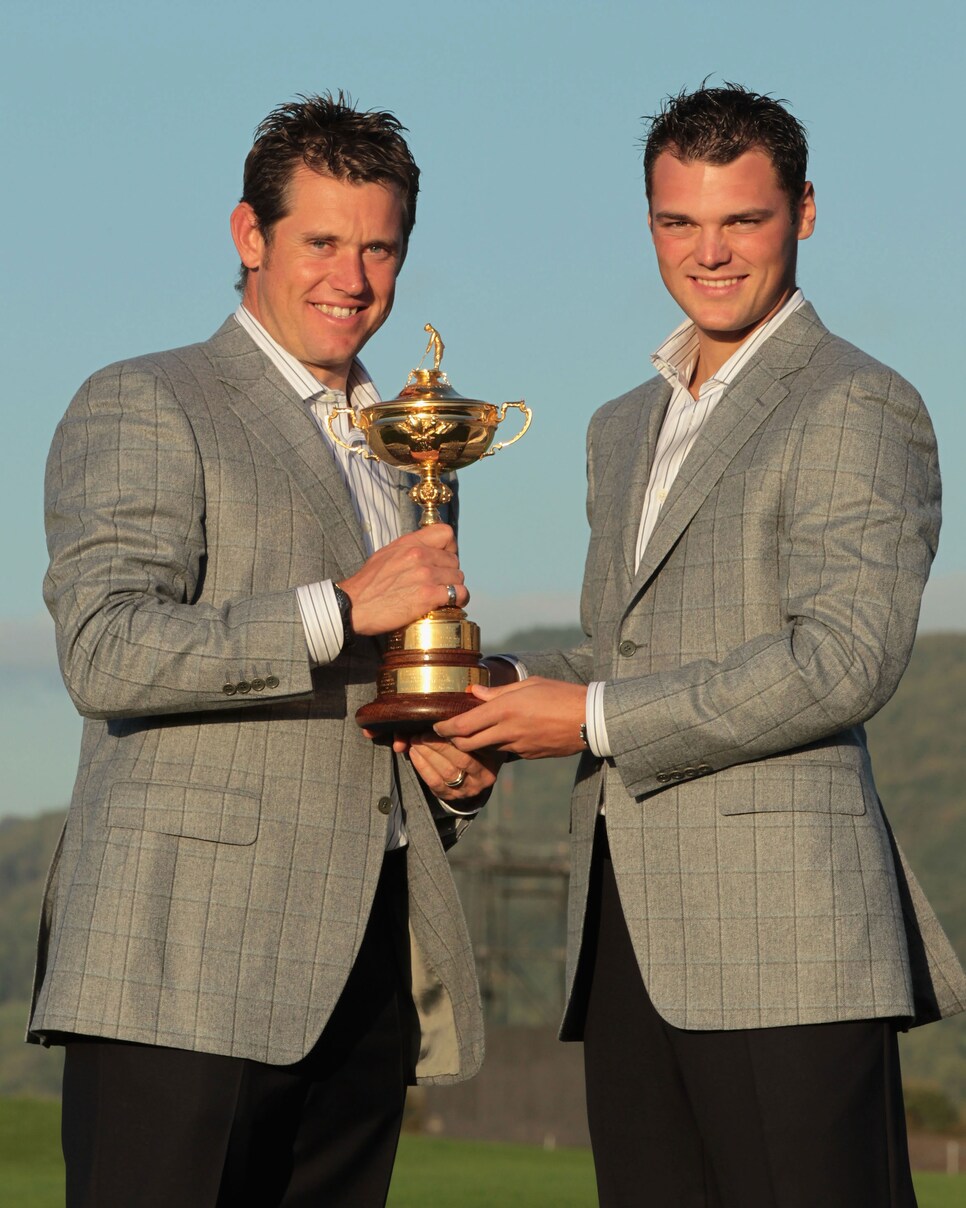 Perhaps the biggest influence on Clarke's overall decision was the presence of five Ryder rookies amongst those identified by the two-pronged qualifying system that involved European and World Ranking points lists. A keen student of statistics, the Northern Irishman knows that success rates within the biennial contest tend to drop off markedly whenever the number of debutants in a 12-man team goes above four.
Still, just as then-captain Colin Montgomerie rewarded the fast-finishing Edoardo Molinari in 2010 ahead of the much higher-ranked Paul Casey—the Italian birdied the last three holes to win the final qualifying event, the Johnnie Walker Championship at Gleneagles—Clarke has similarly opted to add a sixth rookie in the big-hitting Pieters. The Belgian closed with three successive birdies to claim last week's Made in Denmark tournament on the European Tour (where, significantly, he shot an opening 62 playing alongside his captain). Further strengthening his last-minute case, Pieters was runner-up in the Czech Masters one week earlier and, seven days before that, fourth in the Rio Olympics.
The most obvious loser in all of the above is Russell Knox, statistically the 20th-best golfer on the planet, well ahead of Pieters (41st), Westwood (46th) and Kaymer (50th). The Scot, who would have qualified comfortably had been a European Tour member at the time of his victory at the WGC-HSBC Championship in China last November, is a two-time winner on the PGA Tour this season and currently ranks seventh in the FedEx Cup standings. In contrast, Westwood's most recent victory came at the Malaysian Open in April 2014; Kaymer hasn't won since the U.S. Open in June of that same year.
Given such an obvious disparity between Knox's current form and two of his three wild-cards, Clarke went out of his way to explain how he came to overlook the 31-year-old Inverness native, who makes his base in Jacksonville, Fla.
"It was an incredibly difficult decision," said Clarke, who made it clear his final choice was between Knox and Pieters. "In Lee and Martin I have two incredibly experienced individuals. The Ryder Cup is not just about playing. It's about the team room and the dynamics of everything involved. That made Lee and Martin obvious choices.
"But the last one was so difficult. It came down to Thomas and Russell. I haven't slept a lot thinking about it. Phoning Russell yesterday is probably one of the toughest calls I've ever had to make. He has played unbelievably well over the qualifying period. Some will say he deserved to be on the team. But I took a look at them side by side and went with Thomas. I've always been a big fan of his golf and how he plays. To win last week in the fashion that he did was so impressive. I found it impossible to leave him off the team."
Knox also received support from a prominent member of Love's team. After playing with the recent winner of the Travelers Championship in the opening two rounds of last week's Barclays at Bethpage, Jordan Spieth said it would be "ridiculous" if his companion were to miss out.
On the other hand, one week before his trip to Long Island, Knox was asked to play in the Wyndham Championship by Clarke and European vice captain Ian Poulter. This could be interpreted as a strong hint as to Clarke's intention not to select Knox (or indeed mildly insulting to someone who had just won on the world's most competitive circuit) as a good performance in North Carolina could have seen the Scot make it to Hazeltine as an automatic qualifier. But Knox declined, citing his high standing in the FedEx Cup and the need to already play four weeks out of five immediately before the Ryder Cup.
But why Westwood and Kaymer, both without wins on either the U.S. or European circuits since 2014, over Knox?
Westwood is Europe's second-highest points scorer in the Ryder Cup. Only Nick Faldo with 25 has contributed more than his fellow Englishman's 23. Westwood is also close friends of Clarke's, and a racing certainty to be European captain at a time of his own future choosing, plus the former World No. 1 is known to bring a strong positive influence to the team room. Many past debutants have spoken warmly of the inspirational support he has provided behind the scenes. On the course, it can safely be assumed that Westwood will provide his captain with welcome options and be paired with a variety of rookies in both foursomes and fourballs.
Kaymer's case will have been harder for Clarke to make. Although his play has been consistently good over the last few months (six top-10s since April, including a T-7 at last month's PGA Championship), the 31-year-old German (also a former World No. 1) is well-known to have technical and mental issues when chipping, especially from short grass. Such a problem will surely make it difficult for his captain to select him in foursomes (alternate-shot) matches because of the pressure it would undoubtedly place on the man paired with Kaymer to hit every green.
Perhaps the most interesting twist of the whole process came in the 24 hours before Clarke's announcement, when Britain's bookmakers suspended betting on not Pieters or Knox, but Luke Donald. Strong early rumor had it that the 38-year-old Englishman would be named alongside Westwood and Kaymer. Although only 21st on the qualifying list and at 64th in the world a long way from his days as a former No. 1, Donald owns a dominant Ryder Cup that contains only four defeats from 15 matches.
In the end, Clarke decided that Westwood and Kaymer were safer "experience" picks, with his gut choosing Pieters over Knox for his "momentum" choice.