The Loop
What a (Jason) Day for Sang-Moon Bae
Sang-Moon Bae already had a claim to at least a modicum of fame, courtesy of Golf Boys 2.Oh. Dial it up on You Tube and listen carefully, toward the end:
I took a vaycay at Sang-Moon Bae, *I *got a massage every single Jason Day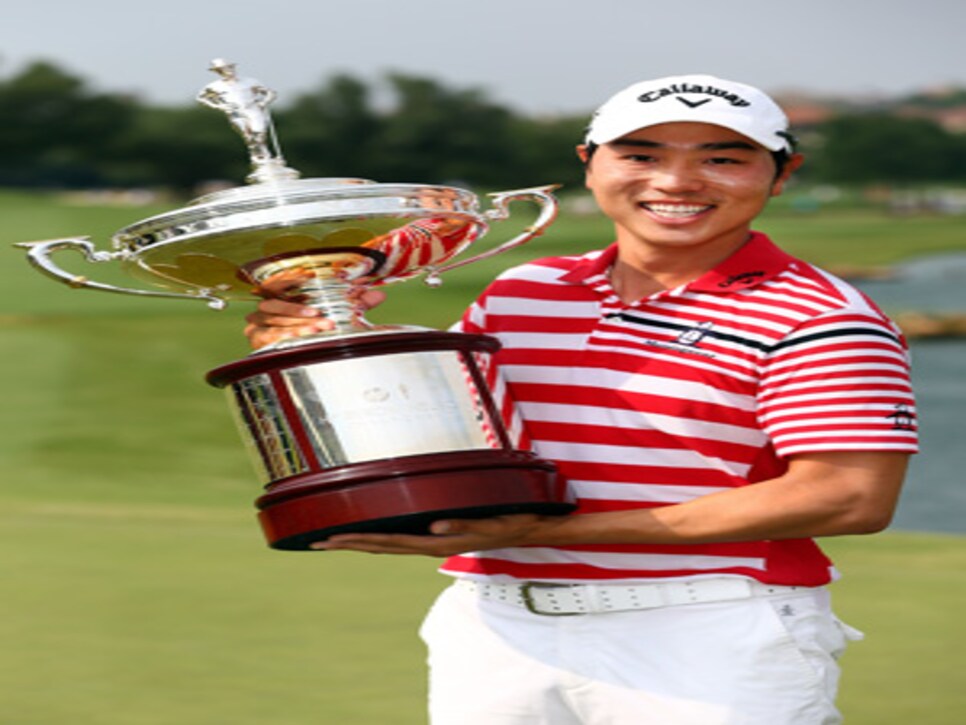 The Golf Boys are Bubba Watson, Rickie Fowler, Hunter Mahan and Ben Crane, whose latest video has received nearly 3.8 million views on You Tube, no doubt leaving nearly 3.8 million viewers wondering where this Sang-Moon Bay is located and whether they too should plan a vaycay there.
Assuming they follow golf, they're likely to soon learn that Moon, as his colleagues call him, is not a destination resort, though if his golf swing was contagious, he'd be worth a visit.
"Fabulous golf swing," CBS' Nick Faldo said, after Bae outplayed Keegan Bradley down the stretch on Sunday to win the HP Byron Nelson Championship, his first PGA Tour victory.
His is a game that can travel, too, and it won't be in coach class. Only 26, Bae, a native of South Korea, also has 11 international victories, including three on the Asian Tour and another three on the Japan Golf Tour, where in 2011 he was its leading money winner.
If he or Bradley were stocks, they'd be strong buys at this point. This was already assumed about Bradley, who also is only 26 and already is a major champion and three-time winner on the PGA Tour. But Bae is relatively unknown, having joined the PGA Tour last year, when he earned $1,165,952, a figure, incidentally, that he exceeded with his victory at the TPC Four Seasons Resort in Irving, Texas.
Maybe better than his swing was the way he handled the pressure after squandering a four-stroke lead over Bradley. The last five holes are the most difficult stretch on the course with winds howling and he played them in even-par to win by two.
"We all marvel at this golf swing," Faldo said, "but I marvel at his mental strength as well. He showed great strength today. It wasn't very right for awhile and to face the big five holes to get in and shoot [even], fantastic."
Faldo also predicted that Bae won't be "a flash in the pan." Bae is banking on that as well, aiming as he is to represent South Korea in the Olympics in 2016. Military service is mandatory in South Korea and he has yet to fulfill his obligation, but an Olympic medal or a major championship would exempt him from service.
Until then, and with apologies to the Golf Boys, Sunday will serve as the finest (Jason) Day of his career.