The Loop
What a difference a year makes for Rory McIlroy at the Honda Classic
PALM BEACH GARDENS, Fla. -- Well, poetic justice has amazing timing.
Rory McIlroy resumed his plundering of the Champion Course at PGA National Resort on Thursday afternoon in the opening round of the Honda Classic, shooting a 7-under-par 63 to take a one-stroke lead over Russell Henley.
Just one year after quitting midway through the second round after shooting 7 over par through 8 holes, McIlroy was bogey-free in firing his lowest score on the PGA Tour since a 64 in the 2012 BMW Championship. The score was three strokes lower than any of the four rounds he posted in 2012 when he won the Honda Classic by two shots.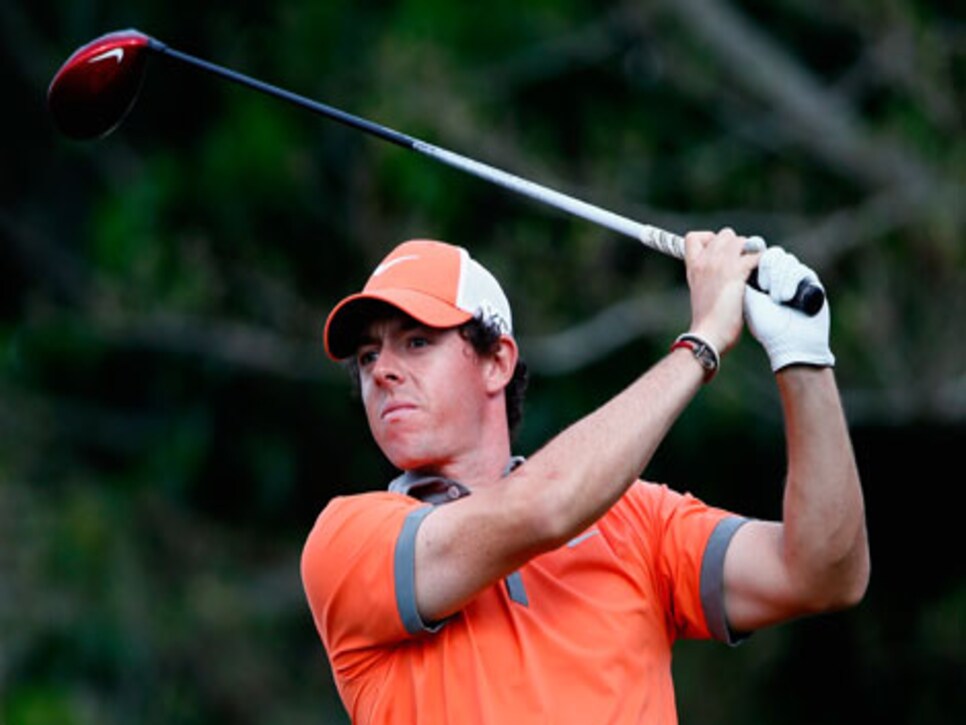 "Golf's . . . a very fickle game, because when you're on and you're playing the way I'm playing right now and feeling very comfortable with everything, you wonder how it ever felt so uncomfortable," said McIlroy, who had girlfriend, tennis player Caroline Wozniacki, watching every shot. "And then when it feels so uncomfortable, you wonder how it ever felt so comfortable. And it's just a tiny thing that needs to click."
McIlroy, 24, of Northern Ireland, was having a ho-hum steady round of 2 under at the turn, but stuck his approach to 8 feet at the 10th for an easy birdie and then ran in a 45-foot birdie at the tough 11th hole. He was on his way, and he finished with an up-and-down from a greenside bunker for a final birdie at the par-5 18th.
Last year's meltdown now has been exorcised, or so it seemed. Not that he much acknowledged it, which was probably the right attitude.
"It's not like I was out there thinking about what had happened last year or what had happened the year before that when I won," McIlroy said. "It's a new tournament. It's on a tough golf course, and you know, I need to focus all my energy and thoughts into playing these 18 holes. You can't really let any other thoughts creep into your mind because it is such a tough golf course. ... You've got to sort of stay on point the whole time."
And he proved that point quite well.