The Loop
West Coast Swing: Ambush No. 19
The West Coast swing continues…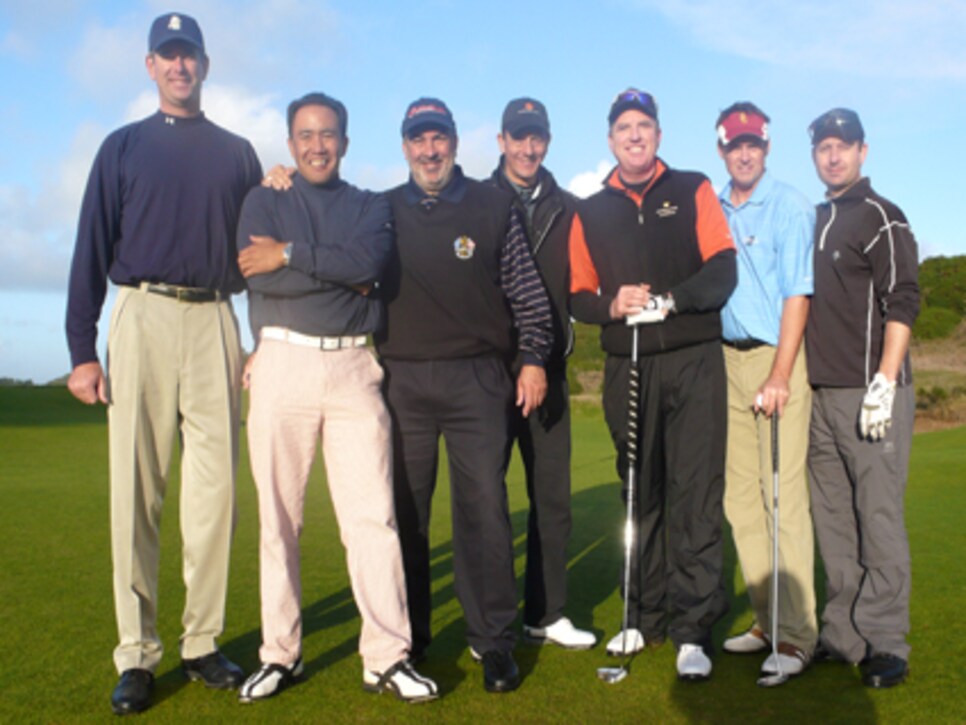 I've been to Bandon three times via Eugene. For the second time I came in by way of the North Bend Airport in Coos Bay, which is the better way. It's only a 25-minute drive as opposed to two hours.
Although the forecast called for cool temperatures, heavy rain and high winds; the winners of the 19th Ambush weren't disturbed by the potential of rough playing conditions. They gambled and won--again. Five out of six of their years coming to Bandon, the week before Thanksgiving, this group enjoyed good weather.
By coming in the winter, not only did they get a great deal ($580 per guy for three rounds of golf, three rounds of lodging, two breakfasts and unlimited practice), but they also had blue skies and temperatures crept into the 60s.
You'll read more about Ramirez in the February issue of Golf Digest. What I can tell you now is that I passed out TaylorMade balls and hats with the Ambush logo, three bottles of good wine and Ramirez got a Callaway uPro rangefinder for sending in the entry. I also coordinated a tour of Old Macdonald, the fourth course at Bandon opening in June, and they all got Old Mac hats.
You'll see why a little bad weather doesn't shake this crew. Ramirez, their fearless leader, was caught on video in 2005 trying to pull a bull off of Pamplona legend, Julian Medina. Ramirez is the one in a black shirt who comes in at the 1:58 mark and grabs the bull's tail.
Not only would I not run with bulls, I certainly wouldn't pull on a bull's tail.