local knowledge
A look at the weirdest major ever played: The Open, 1876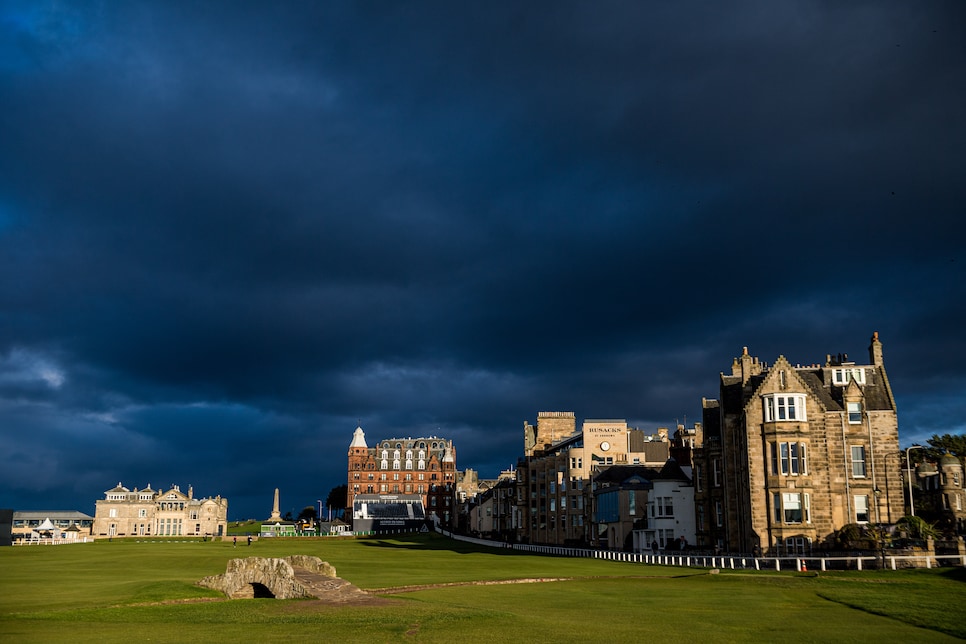 Ask 10 people to name the strangest major championship they can remember, and you might get 10 different answers: Jean Van de Velde, Chambers Bay, the COVID majors, and maybe even DiVicenzo's scorecard error. Almost nobody will mention the year 1876, and the Open Championship at St. Andrews. At almost 150 years old, it's buried too far in history to resonate with a modern audience. On this week's Local Knowledge podcast, though, we're making the case that not only is it worth knowing about that Open and its main protagonist, Davie Strath, but that it might be one of the great untold golf stories hiding in plain sight.
Less than a year before that Open was played in the fall of '76, Davie Strath lost his best friend Young Tom Morris to a likely hemorrhage in the lung. Little is known about his reaction, but it must have been a devastating blow. Strath and Morris were tied together as two of the original modern professionals—men who earned the bulk of their living entirely from playing golf at a high level—and along with Jamie Ferguson, they were considered the best players in the world. In various ways, Strath himself may have been the foremost pioneer among them, considering what he gave up and the directions his career took. Ferguson and Young Tom each ended with multiple Open Championship titles to their names, but though Strath was every bit their equal in skill, and beat them multiple times in smaller tournaments and staged matches, he was also known as someone who struggled under pressure.
That tendency had kept him from winning the Open and doomed him to several second-place finishes, but in 1876, he had his best chance yet. What happened on that wild late September in St. Andrews is almost impossible to believe from a modern perspective, such is the chaos that unfolded. From the madness of the proceedings on that Saturday afternoon—the Open was 36 holes that year, contested all on one Saturday—to the bizarre ending, it will never be equaled in the annals of golf's major oddities.
This was Davie Strath's best and in some ways last chance to capture an elusive Open title before his own life would take a tragic turn, but it became apparent that nothing would go to plan at St. Andrews. To hear the full story, check out this week's Local Knowledge podcast below, and subscribe wherever you listen.