The Loop
Weird/awesome golf news of the week: Lee Westwood saved a man from drowning
Lee Westwood's performance under pressure at major championships has long been questioned. But boy, did he prove he can come up clutch off the golf course.
The Birminghammail.com reported that Lee Westwood saved British millionaire Colin Davies from drowning in Barbados on Friday. Here's how Davies said the story went down:
*"I have Parkinson's disease so to enter the sea was foolhardy or stupid. *
"As soon as I entered I realised I was in trouble. My legs wouldn't move, and my wife Linda was out of earshot.
"By the panic that affects a man when faced with the end of his days I found enough strength to try to reach the beach, I became frightened and called out for help.
"The family next to us on the beach heard my cry and within a second a muscular male grabbed me and, with tremendous but gentle care, got me back to my lounge bed.
"I was so shocked by the whole affair that I didn't convey my heartfelt thanks to the Samaritan who had rescued me.
"My wife returned to our part of the beach, packed up the stuff and headed for the room. A man some way from the incident asked me if I knew the man who had helped me? Still in a mild shock, I replied no.
A "muscular male," eh? Those off-season sessions in the gym really must be paying off.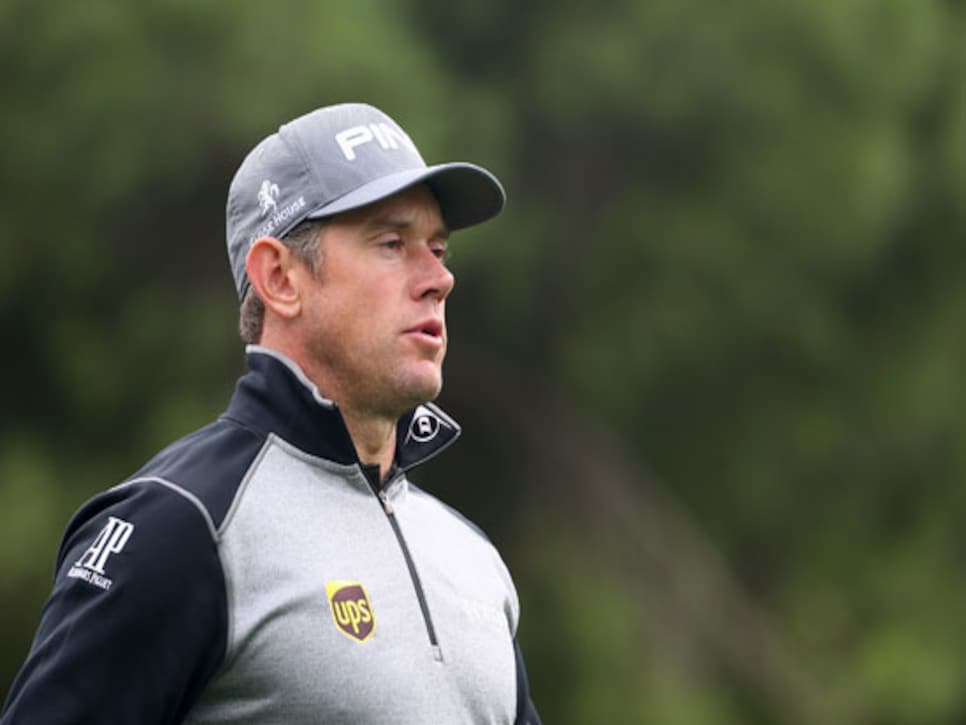 Westwood hasn't said much about the incident, only mentioning it when someone on Twitter joked he might have a new career as a lifeguard:
@AndrewHarding9 don't get baywatch images in your head Andrew! The gentleman was struggling to get back up the beach and I helped him out.
Helping a stranger? Downplay it all you want, Lee, but that's pretty awesome. In fact, Davies hopes Westwood gets rewarded in a major way for his aquatic heroics.
"If there is a power looking over us," Davies told the Birmingham Mail, "I hope he takes note and delivers three majors to this kind and gentle human being."
We agree, but we're pretty sure Westwood would settle for one.