The Loop
Weird golf news of the week: Man gets harsh sentence for stealing golf carts
A Panama City, Fla., man has been sentenced to 16 months in prison for stealing golf carts, according to a report by newsherald.com. Nathan Michael Huston, 38, received the sentence after charges against him were upgraded from grand theft to grand theft auto.
This happened after the State Attorney's Office decided golf carts fell under the "motor vehicle" classification. Could this go down as a historic legal precedent? We wonder what the Supreme Court would say.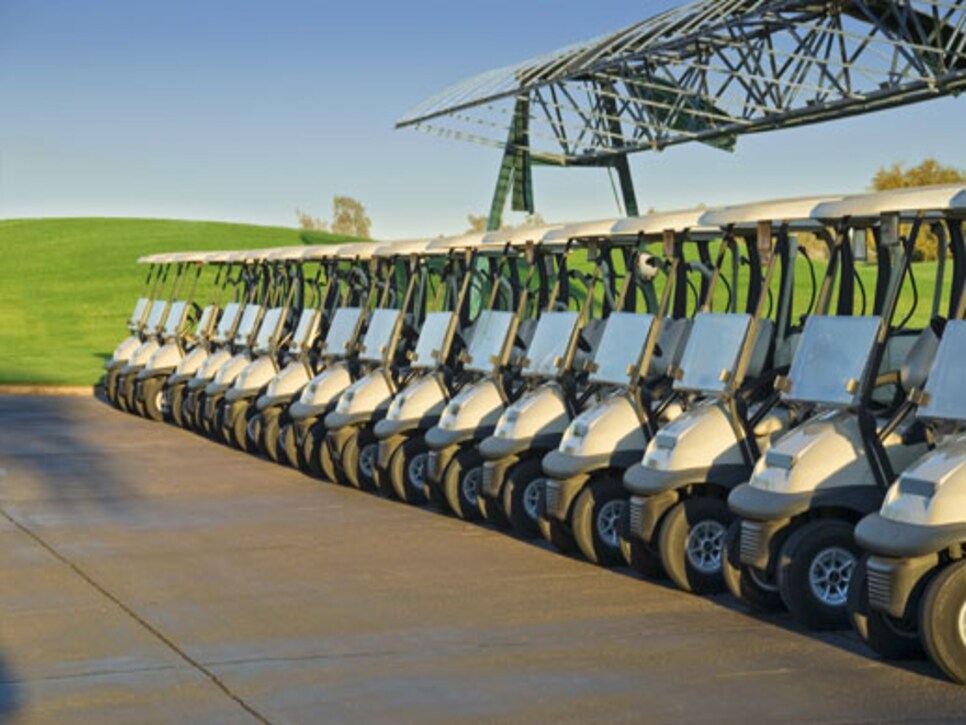 According to the report, Huston stole three EZ-GO golf carts from his neighbors in November and was caught after one of the vehicle's owners told the Bay County Sheriff's Office he saw one of the carts in front of Huston's residence. This guy's not exactly a smooth criminal, huh?
When questioned about the carts, Huston first said he purchased them on Craigslist. Then he changed his tune and said he bought them from "a friend of a friend," but couldn't remember any names. Good story, bro.
Huston pleaded no contest to the charges on Tuesday when he was sentenced. Unfortunately, only one cart has been recovered and returned to its rightful owner so far.