The Loop
Web.com Tour player shoots 68 day after record decuple-bogey 15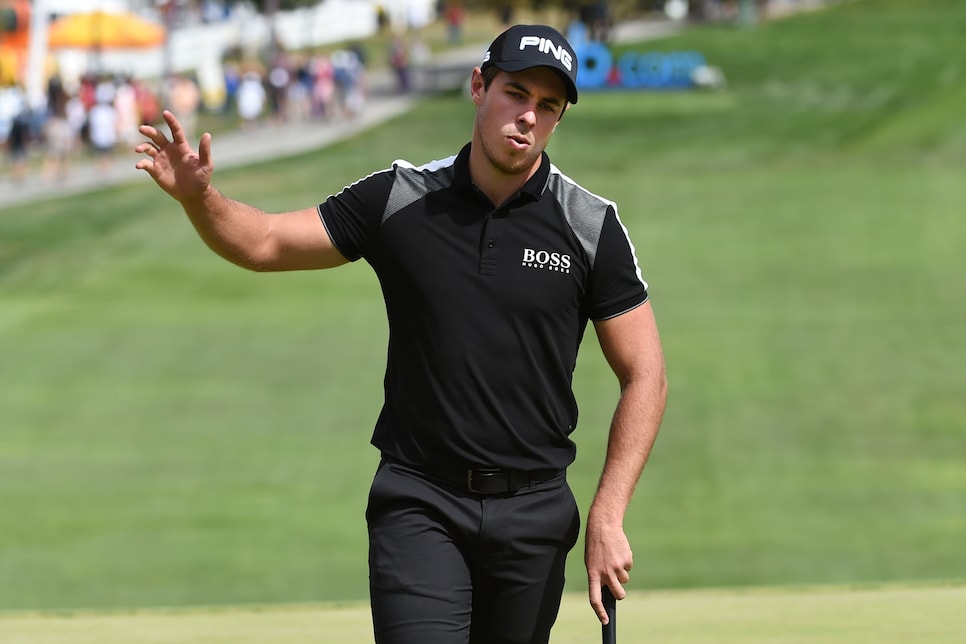 Greg Eason is off to an inauspicious Web.com Tour start. At the wind-swept Bahamas Great Exuma Classic, Eason lost a whopping 32 balls in two days on his way to posting 91-95. His first round at the Great Abaco Classic wasn't promising either, entering the final hole eight over on the day. And then this happened:

That would be a decuple bogey, 10 over par. It was the highest-recorded score in Web.com Tour history. The 15 equated to a 90, 24 shots behind the leader and seven shots behind the next player on the leaderboard.
With that weight on his shoulders, it would have been understandable if Eason pulled out to investigate what's up with his game. But to his credit, the former UCF All-American pressed on, turning in an impressive four-under 68 in the second round.
"I was a little skeptical going into the round," Eason admitted to the Web.com Tour website afterwards, "but I had a friend help me out on the range last night and really found something."
More importantly, Eason said quitting never crossed his mind. Here's hoping the 68 propels Eason to better things in 2017.