News
Webb Simpson says family has tested negative for COVID-19 after withdrawing from Travelers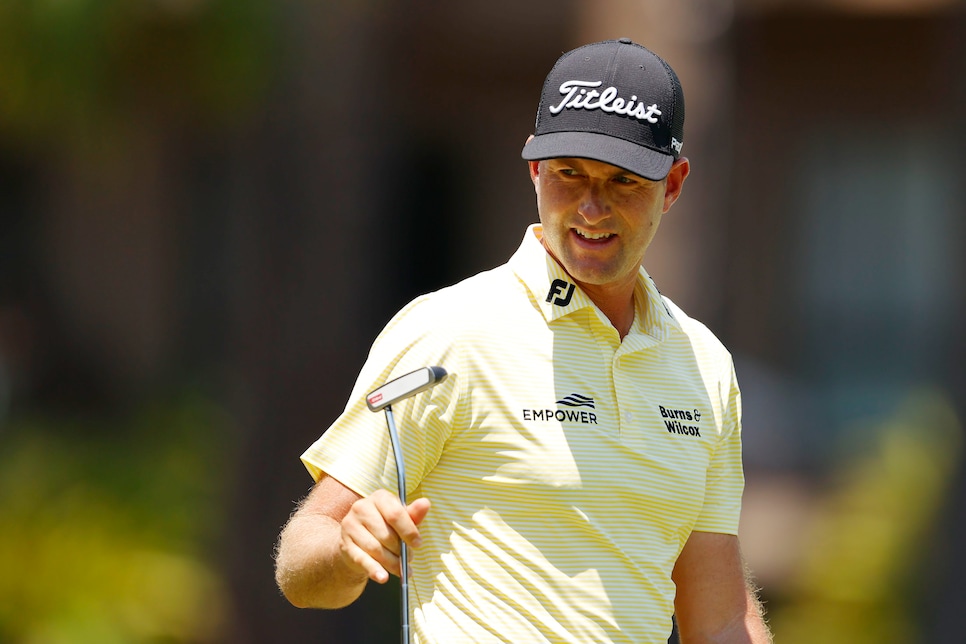 CROMWELL, Conn. — Days after withdrawing from the Travelers Championship out of "an abundance of caution" to the coronavirus, Webb Simpson has issued a statement that everyone in his family is safe.
"The last week has been a roller coaster of emotions," Simpson said Saturday. "From the high of a great week in Hilton Head to the realities of COVID-19 and the impact it can have on a family.
"Thankfully, I am happy to report that the Simpson family has all tested negative for COVID-19. We appreciated the outpouring of support from fans, friends and family."
On Wednesday, Simpson—who won the RBC Heritage last week for his second title of the season—was one of five players to drop out of the Travelers with virus-related concerns. In a statement at the time, Simpson said he and caddie Paul Tesori had tested negative for COVID-19 but that a family member's result came back positive.
"I feel like it is my responsibility to take care of my family and protect my peers in the field by withdrawing from the Travelers Championship," Simpson said Wednesday. "I am going to return home to Charlotte and quarantine under CDC guidelines, and I look forward to returning to competition after that time period."
On Friday, Simpson was listed as a competitor in next week's Rocket Mortgage Classic in Detroit. Simpson is currently No. 5 in the World Ranking, boasting seven top-three finishes in the past calendar year.