The Loop
Bubba Watson has 'a few monsters under the bed'
Bubba Watson is an unsolved mystery, an enigma with a great pair of hands, a wild imagination and a swing with more moving parts than a Rube Goldberg creation.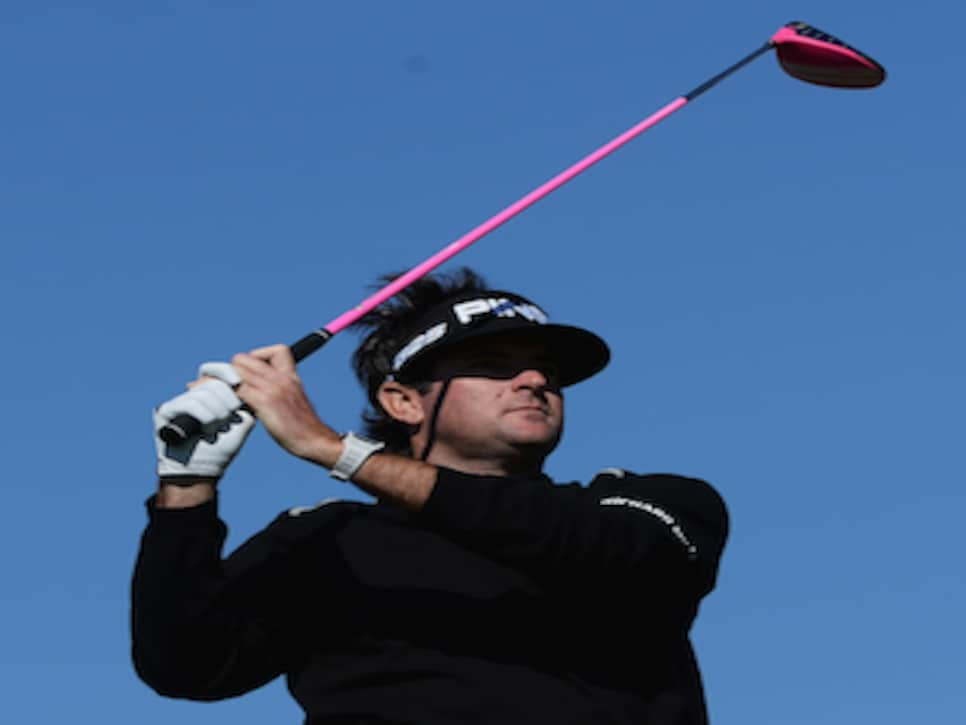 The upside is that when he is in contention, Watson deserves the distinction the Waste Management Phoenix Open claims for itself, the greatest show on turf. The downside is that occasionally he reminds us of the proverbial train wreck. We can't look away.
"He's got a few monsters under the bed," Golf Channel's Brandel Chamblee said Sunday morning. "He always does. He plays with some angst. That's part of what makes him so captivating."
And confounding. Watson was bidding to win the Phoenix Open wire to wire -- high wire to high wire, as it were -- and lost his equilibrium. Was there ever a point in the final round that his lead appeared safe?
It wasn't. He bogeyed the stadium hole, the raucous 16th at the TPC Scottsdale, then decelerated on a short par putt at 18 that would have gotten him into a playoff. He handed a victory to Kevin Stadler, the first of his career.
Watson is coming up on two years since he last won a tournament, the victory that heightened expectations, and we still don't know whether he's capable of fulfilling them. He won the 2012 Masters with that wickedly hooked wedge from the trees right of the 10th fairway on the first playoff hole. Is he destined, then, to go down as a one-shot wonder, or should we still expect more?
"When you're as talented as Bubba Watson you don't want to be remembered just for one shot," Chamblee said. "Bubba Watson is 35 years old. Father Time's always got it in fifth gear. When you just look at how many players win once they get past the age of 40 -- only four did it last year -- it's a very small window that he has left. He's talented enough that if he has a wedge game and putter he could go on and win 10, 15 times."
Whether he feels that sense of urgency is unclear, though he is attuned to pace. "I don't know if you know, but the PGA Tour plays slow," he said on Saturday, the first of several comments that demonstrated his aversion to slow play. "Let's just start with this. We need to be under five hours tomorrow. I want to watch the Super Bowl. Who cares about the golf? Under five hours tomorrow, boys."
They didn't make it. The final round took five hours, 15 minutes. For Watson, it was another good, long walk spoiled.