Instruction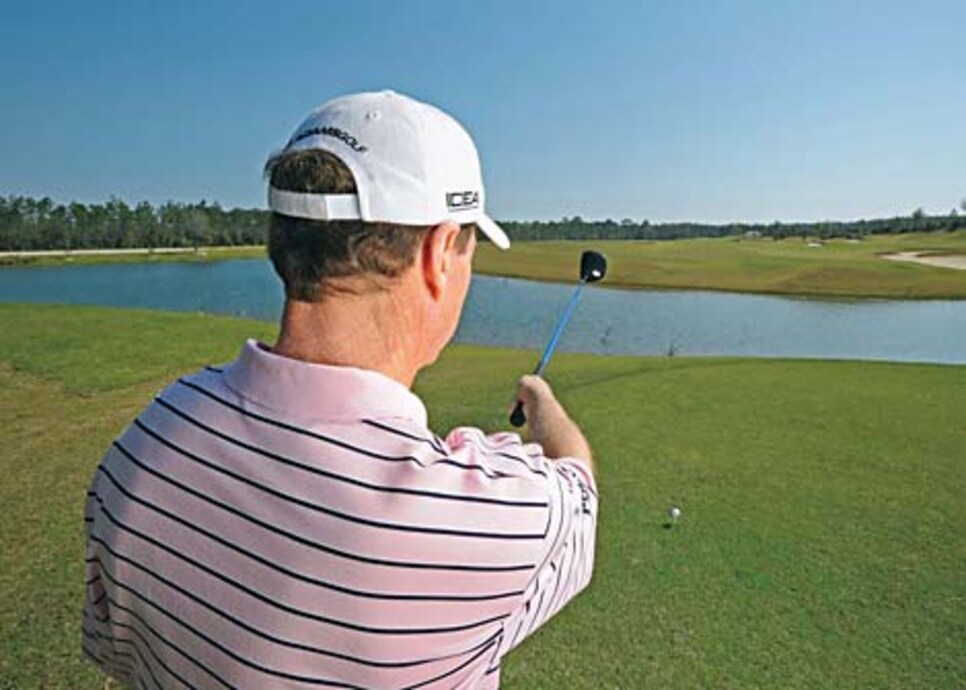 AVOIDING TROUBLE As you stand on the tee, survey the hole carefully and ask yourself, What are the best and worst places I can leave this shot? You should always try to put yourself in position to use your strengths.
If you hit in the bunkers at Muirfield in Scotland, it's effectively a one-stroke penalty. Those bunkers are so steep, you have to avoid them as best you can, and that was my game plan going into the 1980 British Open.
My strength at the time was my putting--I was making everything. So the strategy of playing away from trouble and to my strength worked, and I won my third Open, by four strokes over Lee Trevino.
It was as much a mental process as a physical one, starting on the tee, where I aimed my drives at safe areas, as I'm doing here in this photo. The large bunker on the right is farther than it appears, and because I can't carry it easily I want to play my tee shot well left of it. Next time you play, remember to carefully consider your options this way for every drive and every approach shot. Playing clear of trouble is the key to avoiding big numbers.
That was certainly my approach at Muirfield. It was probably the best putting week I ever had in competition. I played more conservatively off the tee and into the green than I might have if my putting hadn't been so good.
THOUGHTS FROM TOM: I was glad to see the Liberty Mutual Legends of Golf go back to team play last year (Andy North and I were able to win our division). That's the way most golfers play. I'd take it a step further and play one day of scramble, one day of foursomes and one day of four-ball.