The Loop
Watch Wesley Bryan make one of the wildest birdies you'll ever see
It wasn't a memorable week for Wesley Bryan at the Wells Fargo Championship. But despite missing the cut on Friday, the PGA Tour rookie still managed to make one of the wildest birdies you'll ever see.
The adventure started on Eagle Point Golf Club's par-5 sixth hole with a tee shot way right. Then there was a driver off the deck hardpan way left and finally a punch shot from the pine straw that led to a short birdie putt. We're going to assume his time as a trick-shot artist didn't hurt him pulling this off.
Anyway, here's how it looked on PGA Tour Shot Tracker: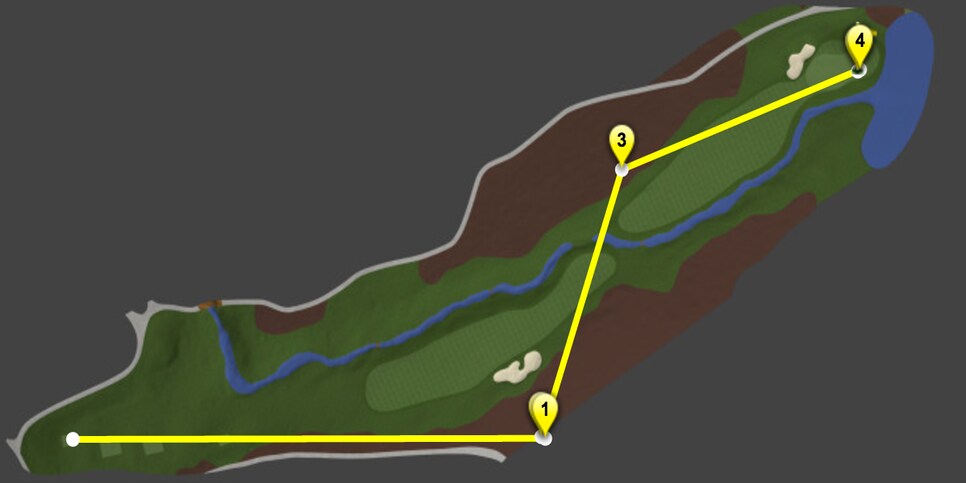 And here's how it looked on camera:
The comments are fantastic as well. Yes, there's the hyperbolic "The greatest hole played in the history of the game" call, but Bryan can be overheard saying a few good lines as well.
There's the "Oh, boy!" after his second shot. And then, after making the birdie, someone in his group says, "We haven't seen you." To which Wes replies, "Yep. Glad to be back."
The Wesley Bryan Show will be back in action at next week's Players. As he proved on Friday, even on an off day, it's entertaining.