The Loop
Watch two Wheel of Fortune contestants come painfully close to winning $1 MILLION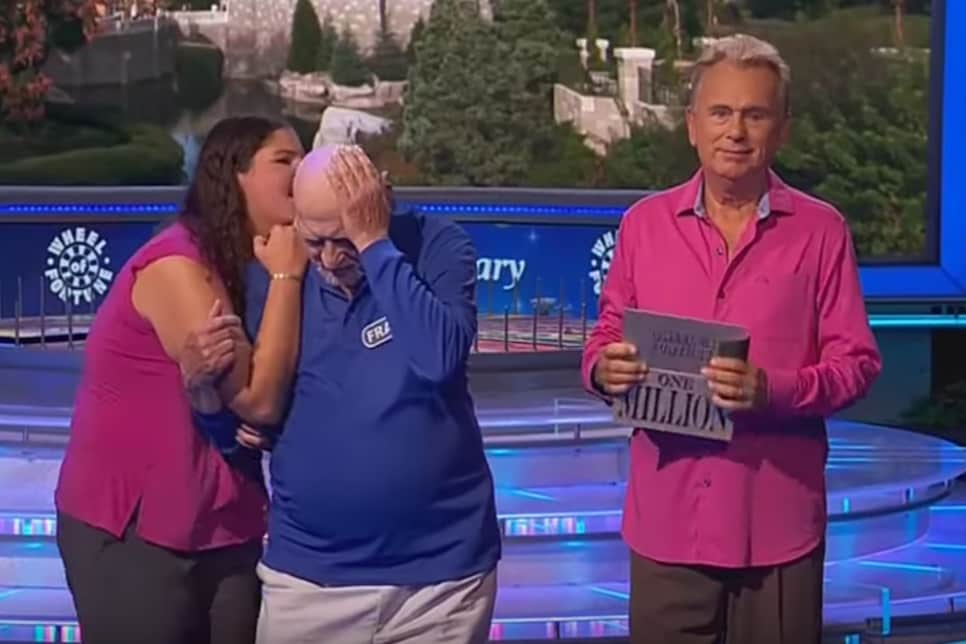 Heads up, people. If you're having a great day, you might not want to watch the following video of a Wheel of Fortune final puzzle. But if you're having a typical Thursday at work in which you're just counting down the hours until Friday when you can count down the hours until the weekend, then have a look.
It involves two contestants, Frank and Laurel, and one heartbreaking finish on Wednesday's show. For a moment, it looked like the two would get it right when Frank figured out that the second word was "zucchini" just as time was about to run out. Laurel blurted out "Fried zucchini" in one desperate last attempt to solve the puzzle, but as any Wheel of Fortune fans (or anyone paying attention to this clip) know, if there are any "R"s in the answer, they would have been revealed already. The correct answer was "Baked zucchini." Ouch.
As if that didn't hurt enough -- Fried zucchini makes much more sense as a final clue answer IMO -- then came the prize reveal from Pat Sajak. Or the would-be prize reveal, that is, and of course, it was the big one: $1 MILLION. Ouch again. Here's how it all unfolded:
Of course, there's one final dagger. Whether it comes fried, baked, or in zoodles form with marinara sauce (Mmm, that's good stuff), we're not sure how either of these two contestants can ever eat zucchini again.