The Loop
Watch TPC Scottsdale's infamous 16th stadium hole rise from the desert in this time-lapse video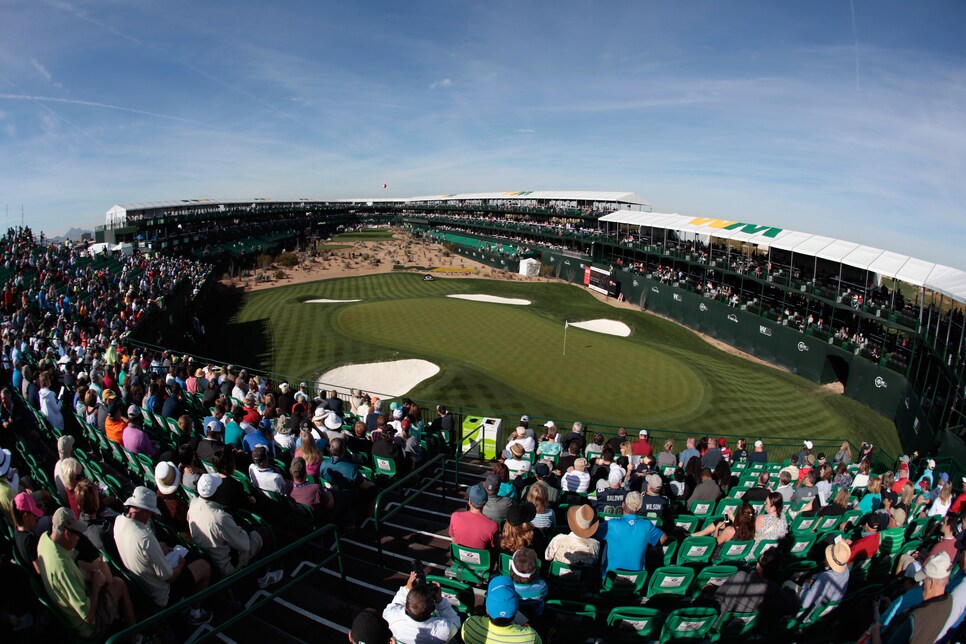 I once had a person who worked at TPC Scottsdale say many first-time players would walk off the Stadium Course a tad disappointed. The reason? The infamous 16th, known by many as the most exciting hole in golf thanks to the stadium atmosphere during the Waste Management Phoenix Open, falls short of expectation. Which is understandable: the hole is barely recognizable from television without 30,000 delirious rans encircling its boundaries.
But don't take our word for it. The PGA Tour's Twitter account released a time-lapse video of the 16th hole's construction for this week's event, and though it's only 20-odd seconds, the clip is breathtaking:
Makes you wonder how exciting your local pitch-and-putt could become with a few extra spectators, doesn't it?