The Loop
Watch the Reds and Rockies combine for the worst 20 seconds of baseball in history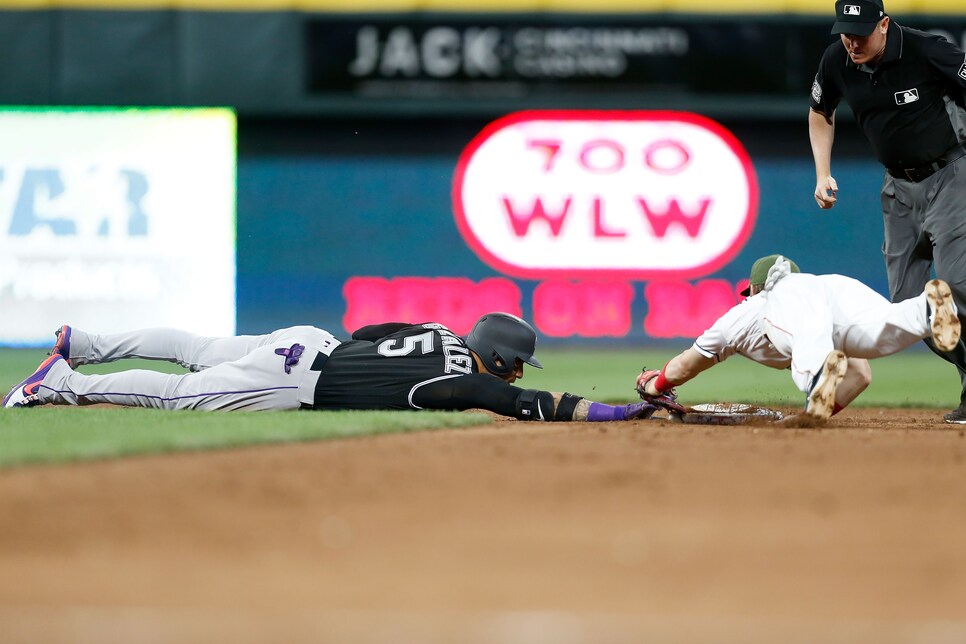 On Wednesday the New York Mets and the Baltimore Orioles, two teams that have gone a combined 6-20 in their last 26 games, faced off in the second game of arguably the worst two-game set that will be played in baseball this season. The last-place O's, now 19-41 on the season, won the game 1-0, sweeping the Mets and putting everyone at Citi Field to sleep in the process. Over two games, the Mets scored one run on eight total hits. Some would call it a #BadLook for baseball, yet the ugliest play of the year, and maybe ever, came from the Colorado Rockies-Cincinnati Reds game.
In the top of the eighth, Rockies right fielder Carlos Gonzalez took a pitch to deep right center, and while it was well hit, it was a routine fly ball. Not for the Reds though. What happened next shows you why they own a second-worst record in the league of 21-41:
Straight out of a Little League game. Cue the music:
Don't worry, we aren't letting CarGo off the hook. That was some putrid base-running, although it's hard to blame him since he probably thought he was out as he trotted down the first base line and had to kick it into another gear. Just an all-around abhorrent play from all parties, and calling it Little League is an insult to Little League, so our apologies for that.