The Loop
Watch Taylor Swift practice her golf swing by destroying her boyfriend's car in new music video
At Golf Digest, we love seeing celebrities get into our favorite sport -- even if it's just to wreck a cheating boyfriend's sports car.
Such is the case in Taylor Swift's new music video, "Blank Space," which depicts a fairytale romance going bad. Very bad. Swift catches her boyfriend texting another girl and she flips out. She cuts and burns his clothes, destroys a painting of him, gives him a poison apple and takes a golf club (a 7-iron, perhaps?) to his precious vehicle. The full video has been taken down because it was released too early, but here's the GIF of the best part: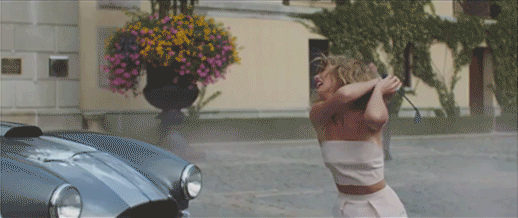 Obviously, striking a car with a club is different than hitting a golf ball, but hey, it's a start. And judging by the damage she did, the Queen of Pop looks like she'd have some pop off the tee.