News
Watch Rafa Cabrera Bello make first-ever albatross on Sawgrass' 16th hole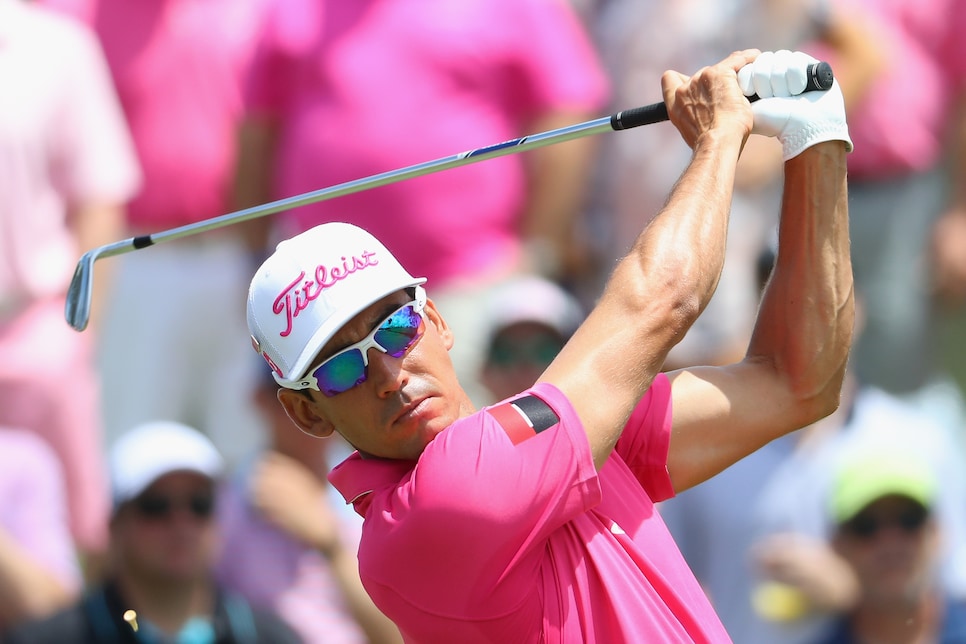 Sunday at Sawgrass hasn't exactly been the most exciting final round in recent memory. Nothing against Si Woo Kim, but if you were tuning in for drama and excitement at the Stadium Course you haven't gotten much of it.
If you were patient enough, though, Rafa Cabrera Bello made it all worth it with a historic shot on the par-5 16th.
It's the first albatross ever on the par-5 16th at the Players, and just the third one total in the tournament's history. The Spaniard wasn't done yet. He made a birdie on the famous par-3 17th, getting him to six-under and within shouting distance of Kim's four stroke lead. It looked like his mojo was about to run out after sniping one into the water on the 18th, but he still had one more trick up his sleeve.
The strong final three hole stretch will earn Cabrera Bello his best finish of the year.