The Loop
Watch Phil Mickelson tour every inch of Baltusrol's 1st hole -- and beyond -- during wild, disastrous triple bogey
So much for momentum. After a closing rally that salvaged his opening round, Phil Mickelson had a bounce in his step on Friday afternoon, literally running up the walkway leading to Baltusrol's first tee. Moments later, all that optimism -- and his golf ball -- vanished down Shunpike Road.
Watch as Mickelson hits his opening tee shot out of bounds. Way, WAY out of bounds:
"That's the road I take home!" TNT's Gary McCord exclaimed as he noticed Phil's ball bounding down a side street. And the adventure didn't end there.
After waiting for playing partners Jason Day and Rory McIlroy to tee off, Mickelson hit his third, this time going as far right as his first ball went left. Mickelson's ball was picked up by a fan, but he took a drop and then hooked his next shot. Cameras had it going towards someone's back yard: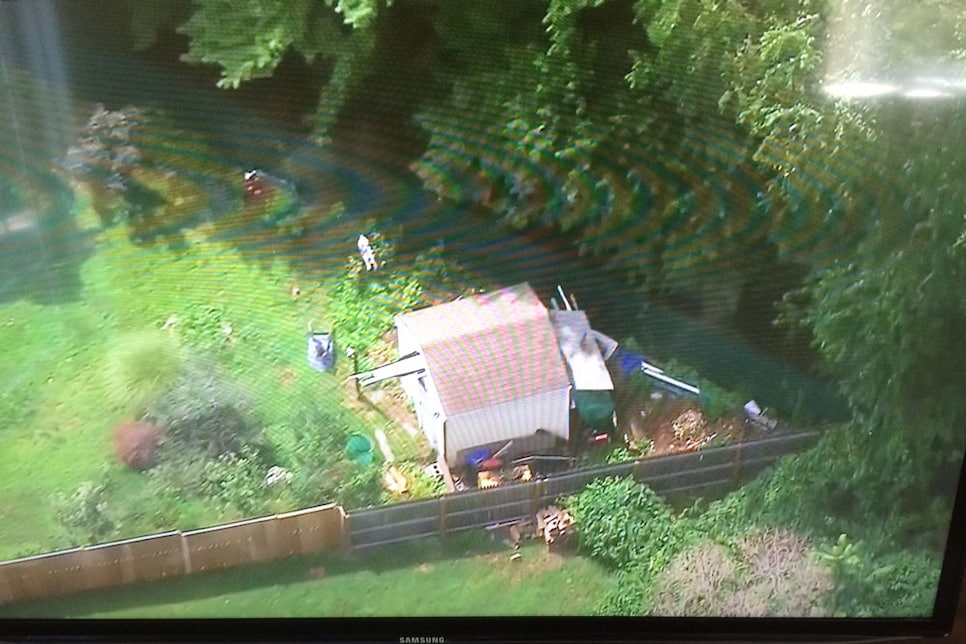 But Phil's ball stayed in play this time. Not that he had much of a shot:
When it was all over, Mickelson had quickly given back those three late birdies from Thursday with an opening triple bogey. And his focus had gone from trying to win another PGA Championship at Baltusrol to simply trying to make it to the weekend.