News
Watch Out, Shin -- Here Comes Ochoa
Just as Jiyai Shin, the sweet rookie with the killer instinct, was beginning to open a gap on the rest of the field on her way to the finish line in the Rolex Player of the Year race, the current title holder, Lorena Ochoa, decided to start paying attention and ruin Shin's fun.
Shin, who has already locked up the Rolex Rookie of the Year crown, could become the first player in 31 years to win both the Rookie of the Year and Player of the Year awards in the same season, a feat only Hall of Famer Nancy Lopez has pulled off before. Last week, with three tournaments left in the season, Shin held the no. 1 spot on the P.O.Y. list with 141 points and Ochoa was second with 131. Cristie Kerr, whose hopes of becoming the first American Player of the Year since Beth Daniel in 1994 looked a lot more realistic a couple of months ago, was in third with 118.
Ochoa has been busy planning her December wedding to AeroMexico exec Andres Conesa, but judging from her performance at the Mizuno Classic in Japan over the weekend, any distractions caused by seating charts and dress fittings are now a thing of the past. Ochoa has won Player of the Year the last three years in a row, and she's apparently not about to give up her throne without a fight, wedding details be damned.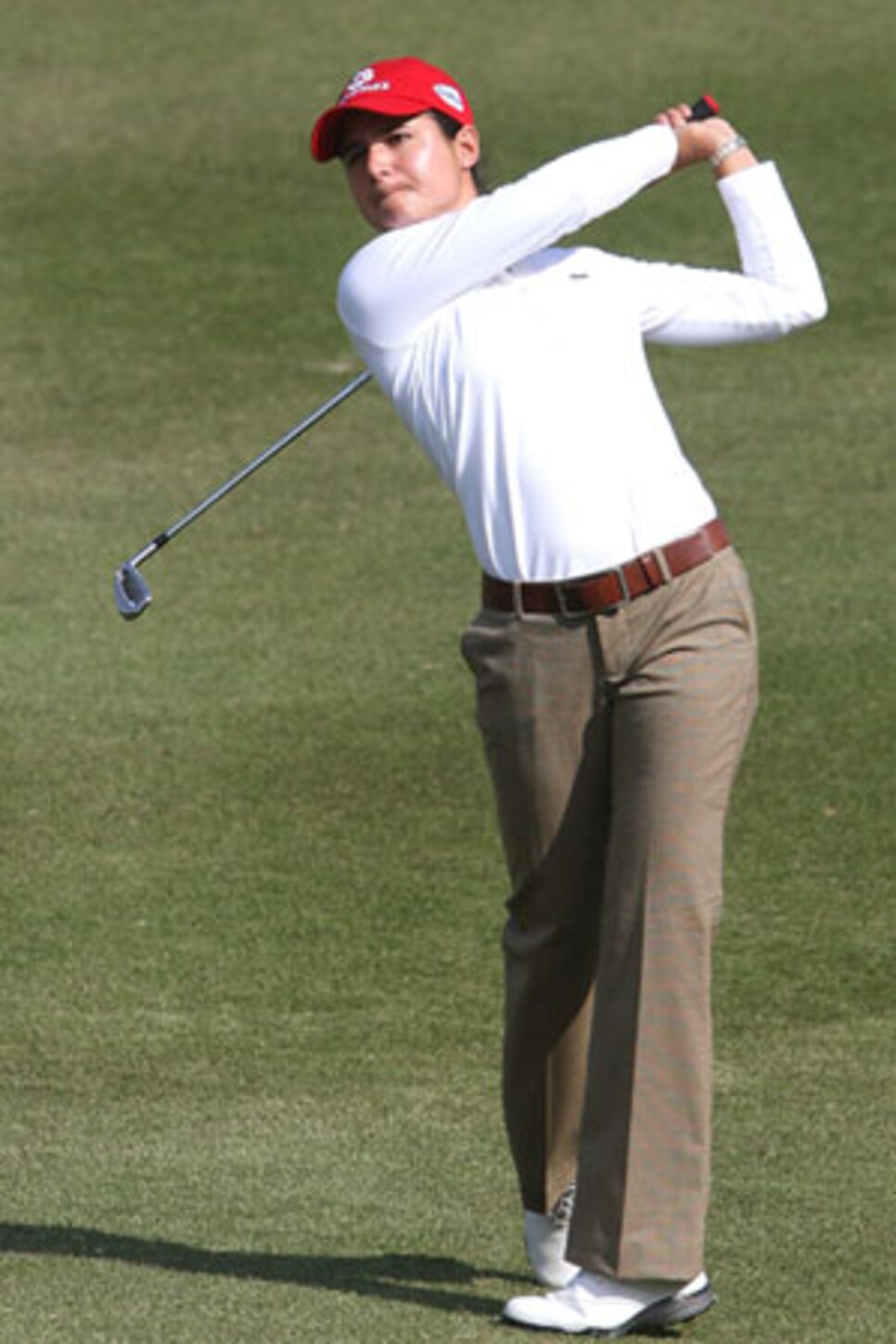 A solid 64 Sunday to round out a T-2 finish behind winner Bo Bae Song in Japan had Ochoa beaming: "Now I can go home happily," she said after her round. By "home," Ochoa means her own tournament in Guadalajara, the Lorena Ochoa Invitational by Banamex and Corona Light, an event close to her heart that benefits the Lorena Ochoa Foundation. She heads to that tourney only four points behind Shin, who finished T-5 in Japan.
The home crowd will surely add to the Mexican's drive to win this week, and if she manages to best Shin by more than three or four positions, she will go on to next week's Tour Championship in Houston, the final event of the season, back in the P.O.Y. lead.
How this will all end is anyone's guess, but one thing's for sure: we haven't seen a tighter Player of the Year race in many, many years.
Here are the current standings, and what the players behind Shin need to accomplish to beat her (as long as Shin doesn't finish in the top 10 in either of the two remaining events):
Pos.     Player                         Points
1          Jiyai Shin                      147       2          Lorena Ochoa               143  (needs one 6th-place finish)    3          Cristie Kerr                   118  (needs a win)4          Ai Miyazato                  111  (needs a win and a 4th-place finish)  T5        Yani Tseng                   110  (needs a win and a 3rd-place finish)  T5        Suzann Pettersen         110   (needs a win and a 3rd-place finish)  7          Na Yeon Choi               106   (needs a win and a 2nd-place finish)     8          Angela Stanford            103   (needs to win twice)