The Loop
Watch Nick Faldo get totally freaked out by thunder
Dangerous weather in the New Orleans area has wreaked so much havoc with this week's Zurich Classic that it's being extended to next week with a Monday (hopefully) finish. And those hoping to watch some early Sunday action on the Golf Channel were disappointed to find the event in yet another delay. However, the coverage provided at least one entertaining moment -- at the expense of Nick Faldo.
The six-time major champ was doing a segment with Rich Lerner from the TPC Louisiana clubhouse when there was a nearby crack of thunder. Check out Faldo's frightened reaction: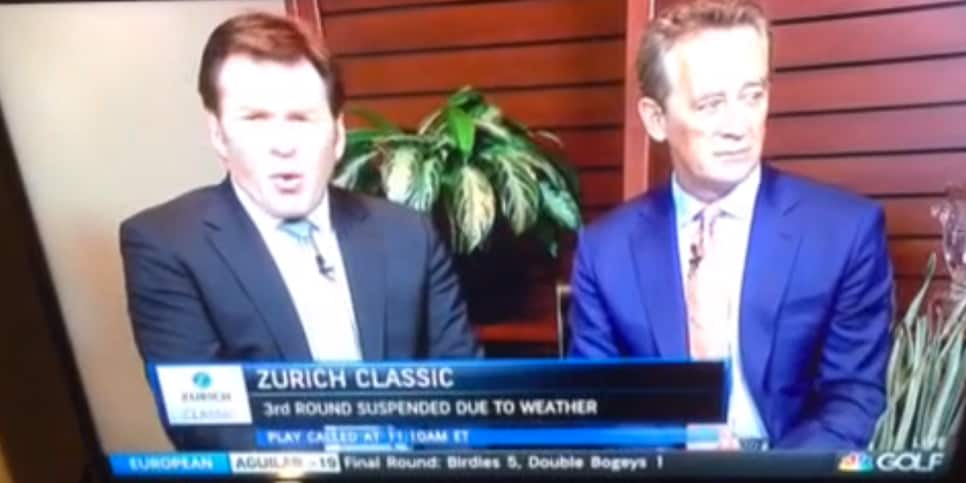 Let's hope these storms pass. We'd like to watch some golf -- and we're not sure how much more of this Sir Nick can take.