The Loop
Watch Miguel Angel Jimenez turn the Great Wall of China into a driving range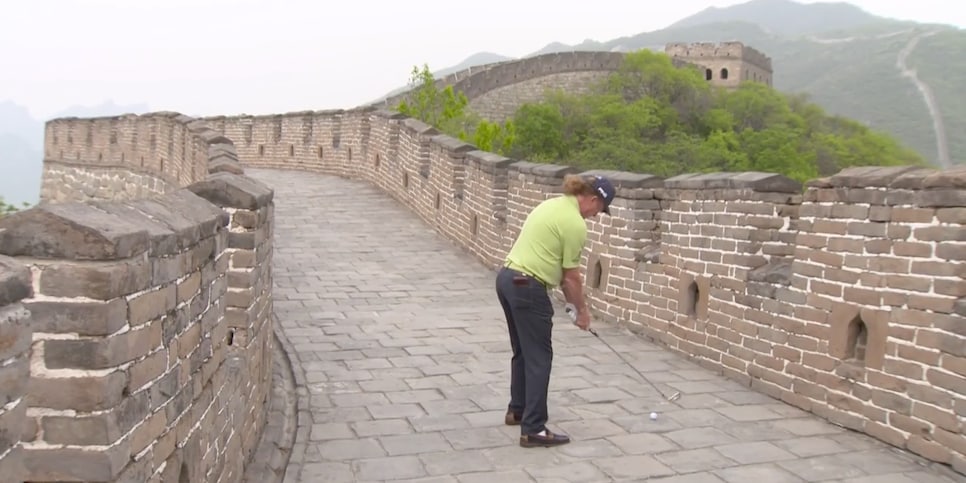 What happens when the Most Interesting Man in the World meets one of the Wonders of the World?
The former turns the latter into a driving range, apparently.
Miguel Angel Jimenez, in Beijing for this week's European tour stop, visited the Great Wall of China on Tuesday. And the 52-year-old Jimenez did what we all wish we could do atop the famous barrier: Smack a golf ball into the wild yonder:
A clean hit off brick and stone! Makes you feel like a punk for taking a drop off a cement cart path, doesn't it?