The Loop
Watch Matt Kuchar nail a half-court shot at the Miami Heat game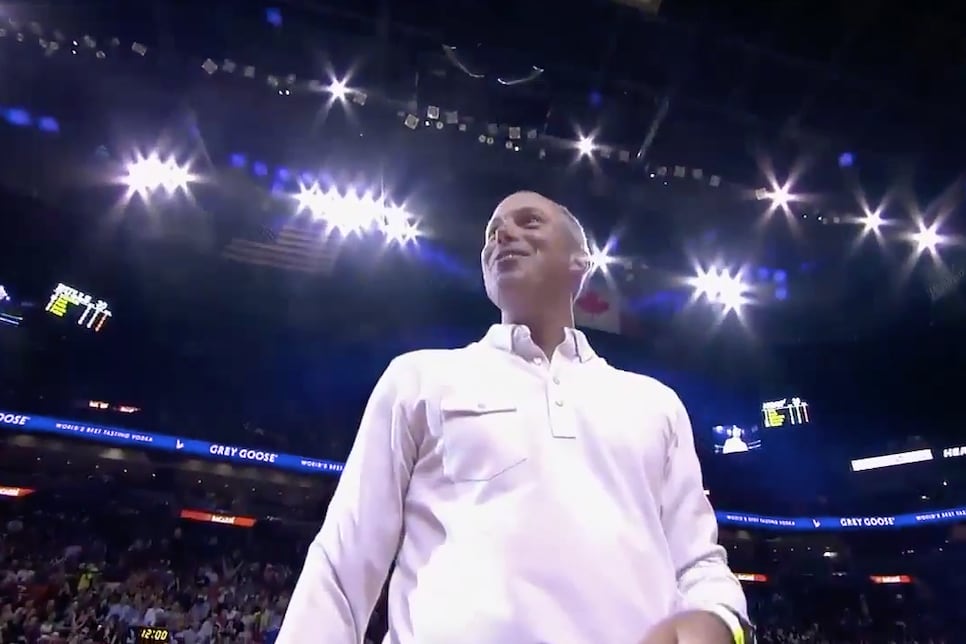 Perhaps no player on the PGA Tour personifies "cool" like Matt Kuchar. The dude hangs out with Boris Becker, has no problem playing pranks on Tiger Woods, and somehow makes those over-the-top cheesy Sketchers ads endearing.
No surprise, then, that the 37-year-old nailed a half-court shot Tuesday night at the Miami Heat game:
Ok, technically it was a chip, and we're not sure that Kuchar called bank. Still, his conversion netted $10,000 for charity.
No word if Woods was waiting in the tunnel to congratulate him: