Watch Jordan Spieth hit the best "fat" 3-wood you'll ever see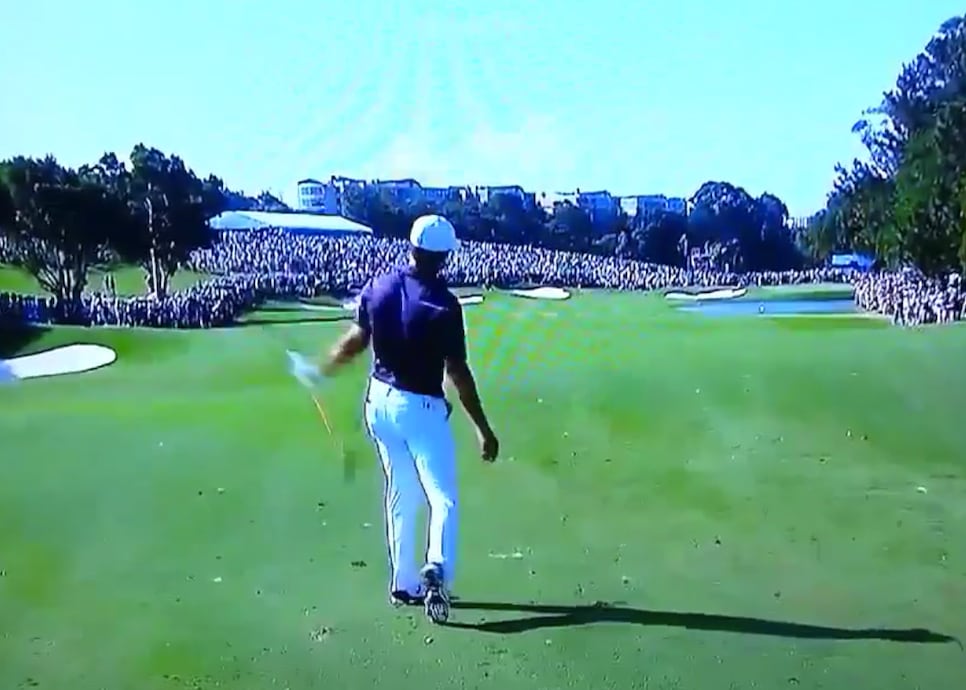 Take a look at this screenshot of Jordan Spieth letting go of his 3-wood with one hand and turning away in disgust after his approach shot to the par-5 18th hole at the Australian Open:
Based on Spieth's dismayed reaction, where do you think his ball ended up?
A. In the grandstand. B. In the water. C. Short of the water. D. 15 feet from the hole.
If you guessed "D," you're correct. Watch the full clip, which was captured by @ShutFaceGolf: