The Loop
Watch Dustin Johnson destroy a net (and a poor unsuspecting exit sign) at our photo shoot
Two wins in two starts is further proof that Dustin Johnson is that rare breed of golfer with incredible power and a delicate touch. Sometimes, though, even he can't control himself.
On Wednesday, the recent U.S. Open champion took time from his busy schedule to participate in a photo shoot with Golf Digest that included answering questions via Facebook Live, and showing off his driver swing. It went MOSTLY well, with maybe one exception.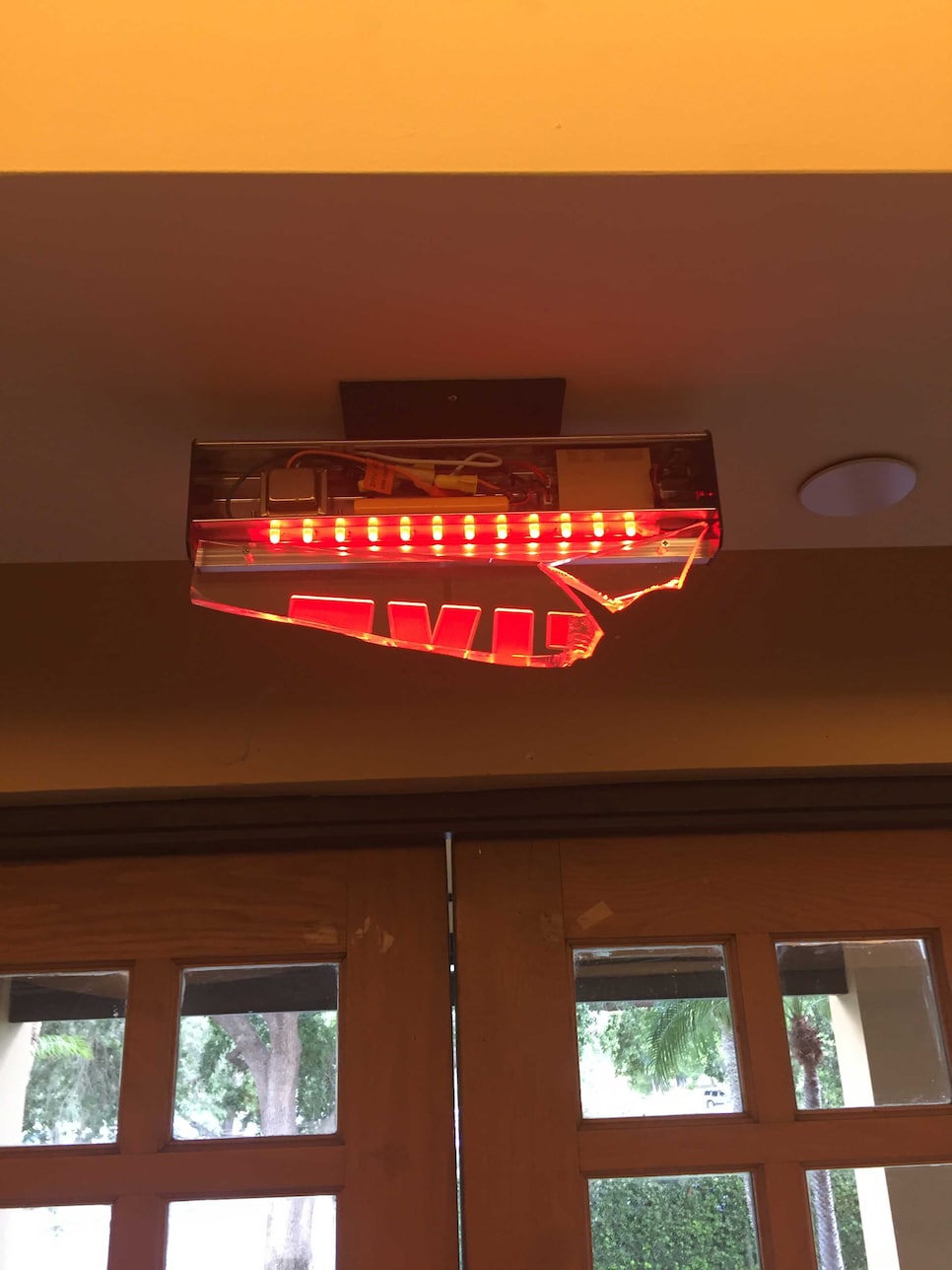 That's an exit sign that Johnson destroyed in ballroom at PGA National in Palm Beach Gardens, Fla., thanks to a drive that plowed through a net, out a crack in the door, and into the hallway. When you've got a 122 m.p.h. swing speed, you should be required to carry a permit.
Here's the video of the assault:
On a more serious note, here's DJ explaining how he kept his focus during a peculiar final round at Oakmont.
Johnson was later gracious enough to autograph the fallen exit sign for PGA National.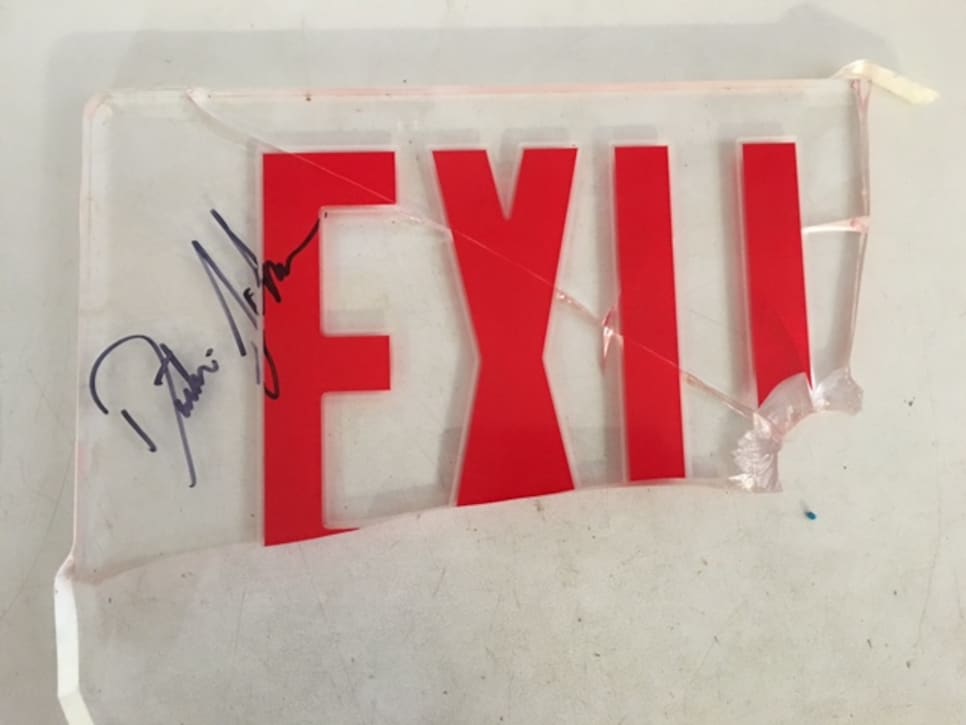 VIDEO: Bubba Watson Interviews Himself