The Loop
Watch Danny Willett shank his shot at the first on way to a dreaded snowman at the Masters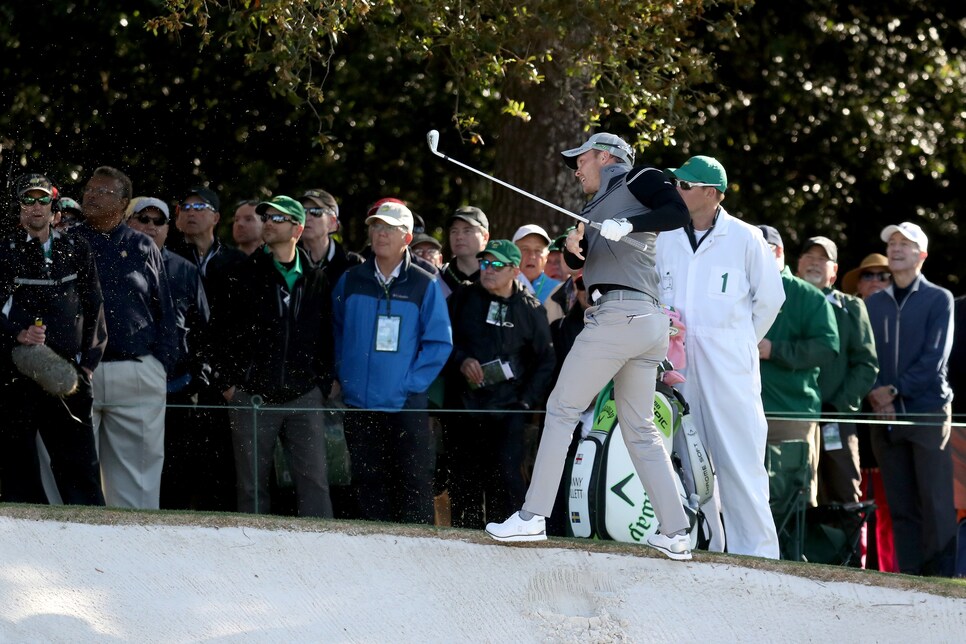 In our Masters live blog, we told you that reigning champion Danny Willett made a mess of the first hole. The Englishman shanked his second shot of the day, sending his ball into the pine needs on the right side of the fairway. Luckily, Willett had a shot to punch out and save par, or at least walk away with a bogey. The hole played out in a different fashion.
Willett's third shot soared over the green, followed by his chip shot rolling back to his feet. The fifth wasn't much better, running to the front of the green. Shot six was respectable, leaving five feet for a triple. Alas, it was not to be, as Willett pushed it to the left, walking to the second tee with a quadruple-bogey eight.
In his first 19 holes of the 2017 Masters, Willett was five over for the tournament. On the first hole alone, he was six-over par.
Willett, who's struggled with his game since winning the green jacket last spring, is currently six over on his round, and has work to do to make the cut. If he can't turn things around, he'll be the first reigning champion to miss the cut since Mike Weir in 2004.
At least Willett can take solace that he's not the only Masters champ to make a quad this week, as Jordan Spieth took a nine at the par-5 15th on Friday.