The Loop
Watch Bryson DeChambeau give his best Bill Murray impression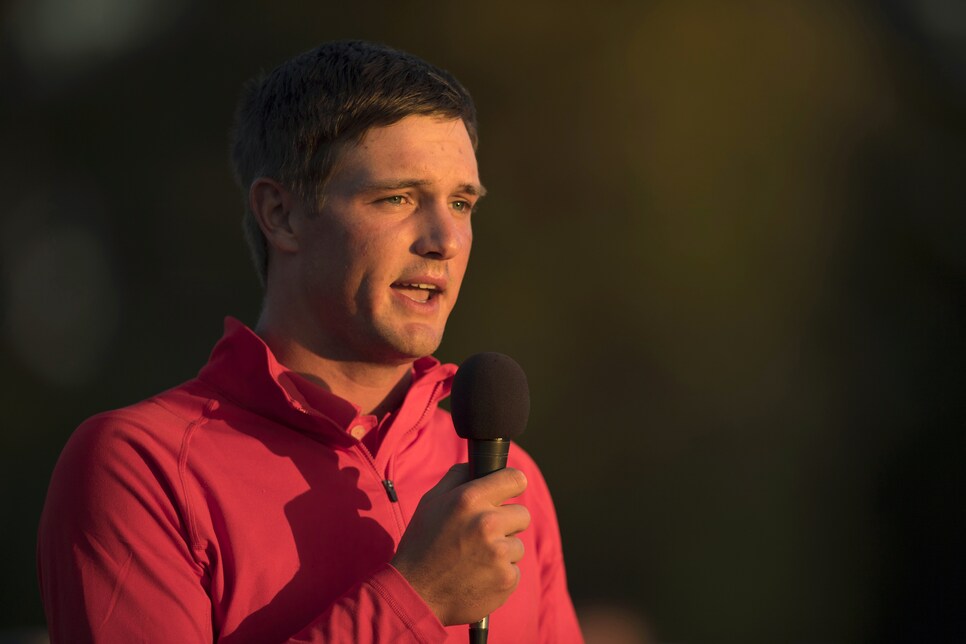 Sports Illustrated/Getty Images
Bryson DeChambeau, fresh off an impressive Masters performance, is making his professional debut this week at the RBC Heritage. Between his analytical approach, unconventional equipment and cocksure confidence, DeChambeau is quickly taking the sport by storm.
One asset the reigning U.S. Amateur and NCAA champion also possesses is a colorful personality, evidenced in his Bill Murray/Carl Spackler impersonation:
We'll give an A for effort and memorization. The impression itself...well, I don't think Saturday Night Live will be calling anytime soon.
But it's been quite some time on tour since this much hype surrounded a rookie. So DeChambeau's got that going for him, which is nice.