The Loop
Watch Billy Horschel putt with 3-wood after breaking putter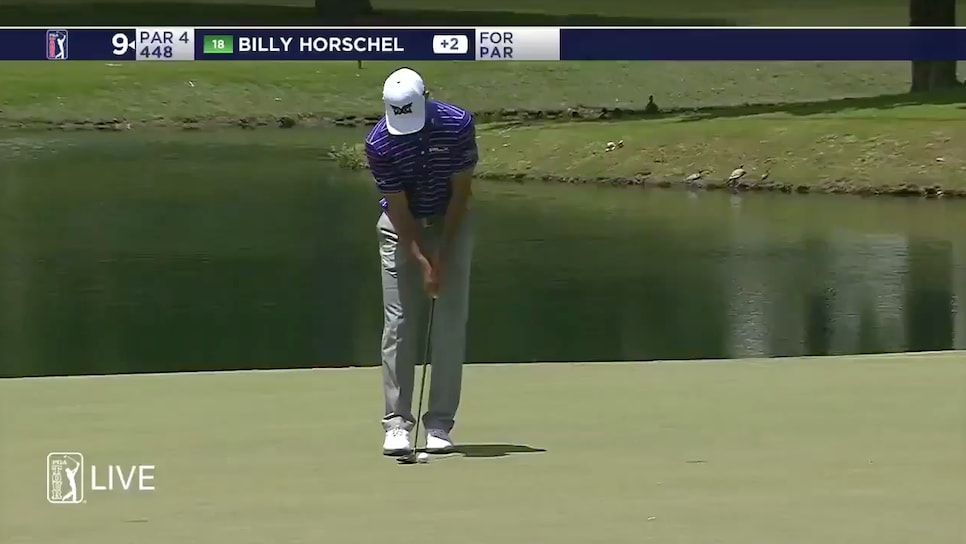 Billy Horschel has been known to show emotion on the golf course, in both good and bad times. In his seven-year career we've seen everything from his patented Florida Gator chomp during his 2014 TOUR Championship win to his near meltdown over the greens at the 2015 U.S. Open at Chambers Bay.
His latest emotional reaction came on TPC Southwind's 8th hole on Thursday at the FedEx St. Jude Classic, where Horschel waved his putter in disgust after striking a putt, causing the putter head to fall off.
At two-over on the day, Horschel was in no mood for a bad roll. Fortunately, it happened on his 17th hole (teed off on the 10th), so he would only be without his flatstick for the 18th. He went with the 3-wood as his weapon of choice, and it doesn't look like he had any issues rolling in this par putt.