The Loop
Watch Bill Murray start a simple -- but awesome -- chant at the Ryder Cup
CHASKA, Minn. -- Chants are nearly as much of a part of the Ryder Cup as the golf itself. And on Sunday, the Hazeltine crowd broke into a particularly patriotic one thanks to a legendary comedian. Even if they didn't know it.
Bill Murray took his rooting for Team USA up a notch on the final day by starting this simple -- but awesome -- chant from high in the grandstand on the opening hole. Click here to check it out: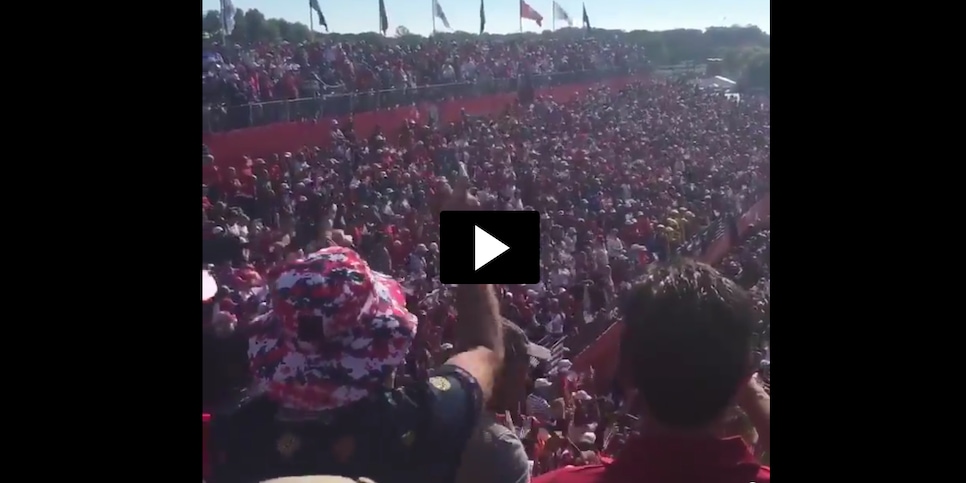 As you can hear, the chant looks like it might fizzle before it really picks up. Heck, we're willing to give Murray partial credit for Team USA's win.
And yes, that is really Bill Murray. Here's a photo of him rocking the same look -- a shirt from his new line of golf clothing and a fantastic hat -- later in the day: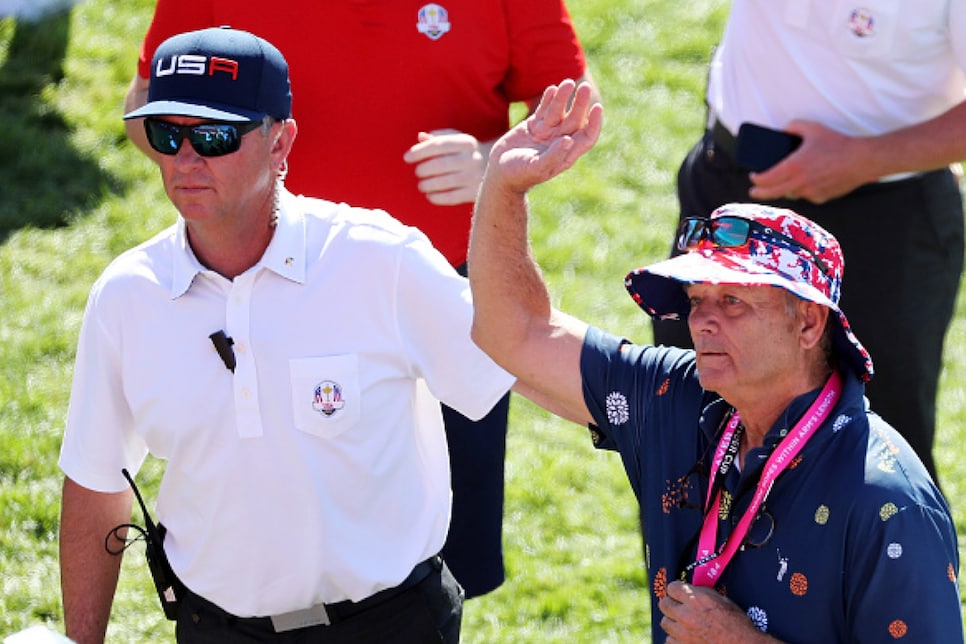 What a boss. Let's make this guy a vice captain in 2018.