The Loop
Watch a cameraman sacrifice his body to save Phil Mickelson's visor from blowing into a pond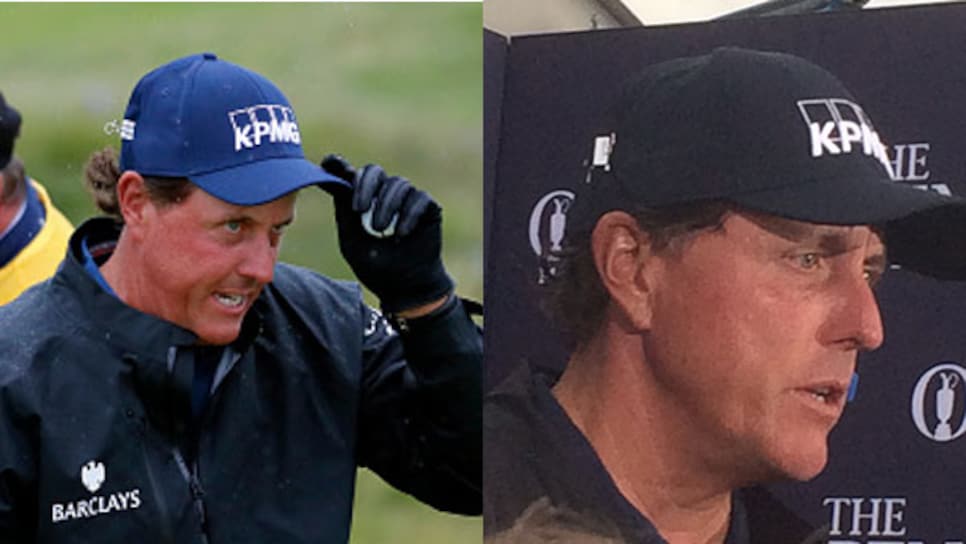 "I know it looks terrible," Mickelson said at the time.
Yes, but it worked. And in breezy conditions during a Wednesday practice round at the CareerBuilder Challenge, Mickelson could have used it.
While standing over a putt, Mickelson's visor blew off, starting a wild chain of events that ended with a cameraman going to the ground -- and nearly falling into a pond -- to track down the five-time major champ's headwear. Check it out:
Let's take a closer look at the sequence. Phil's visor gets blown off: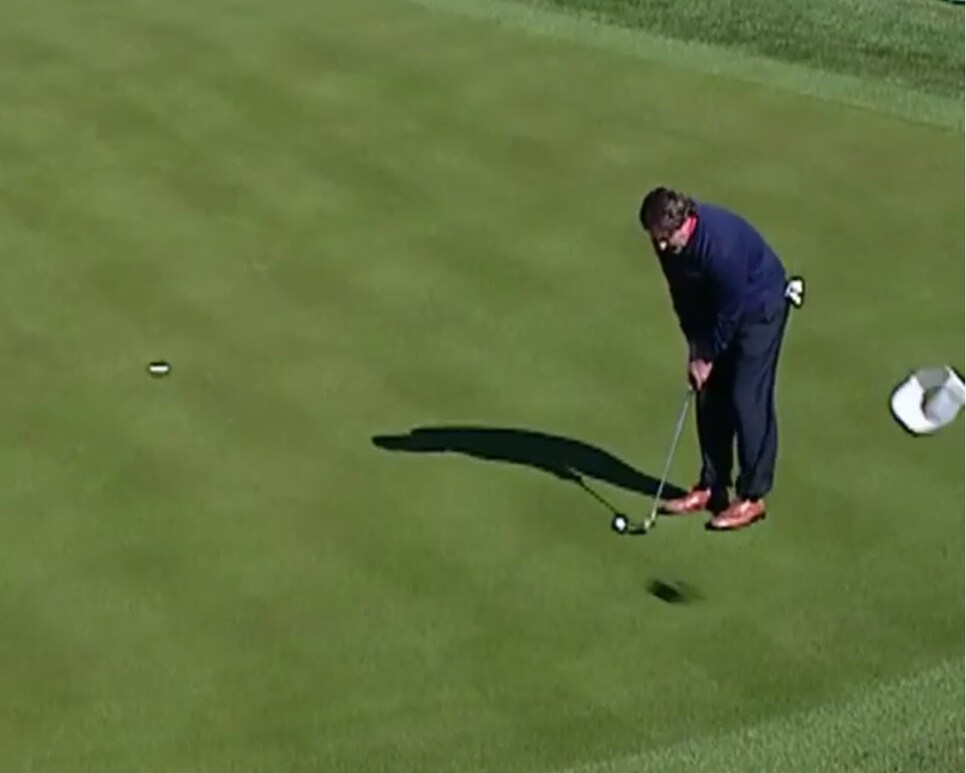 But instead of turning and running to get it, he calmly reaches for a ball marker in his pocket: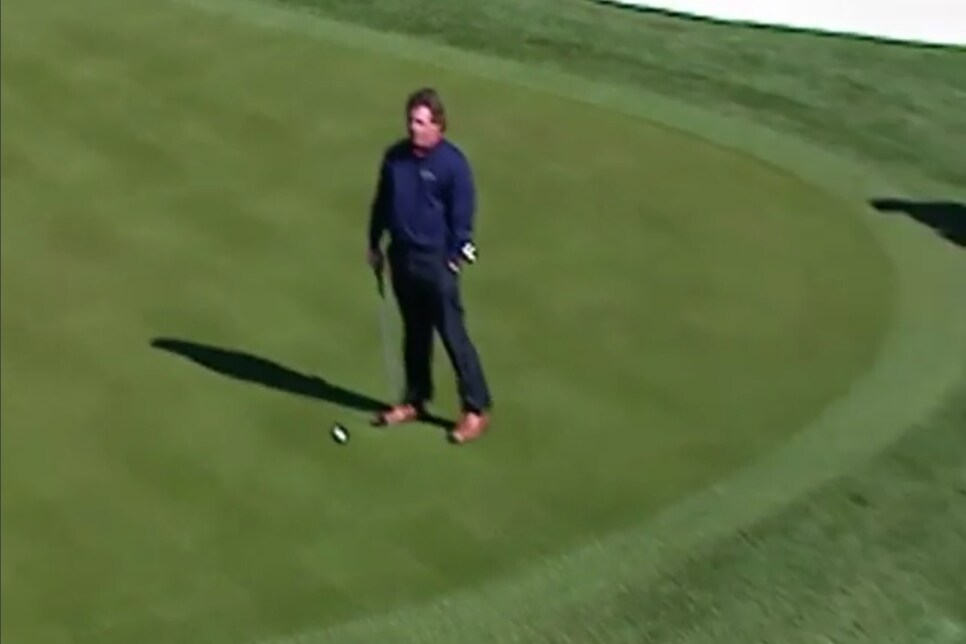 That's probably because he's playing in his first event since having two off-season hernia surgeries. And he knows his caddie, Jim (Bones) Mackay, is on the case. And he is. Bones took off after the visor and tried to use the flagstick as a retriever: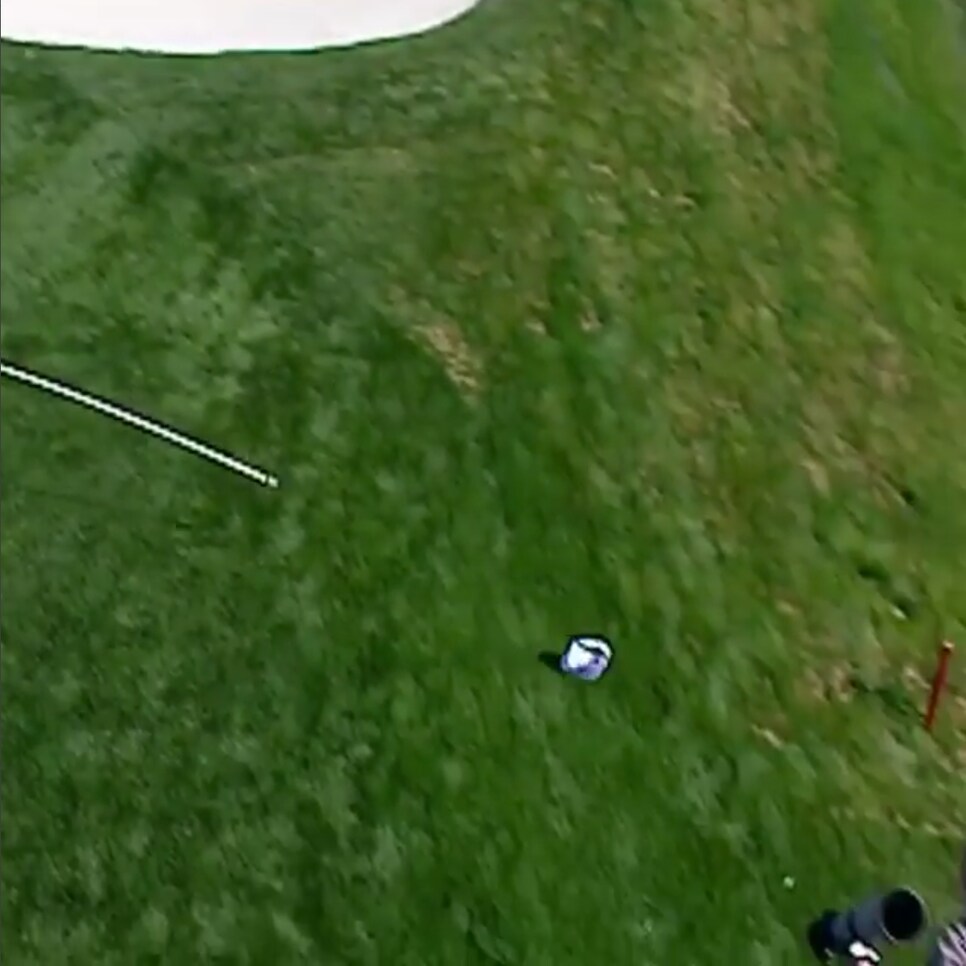 It was some good quick thinking, but unfortunately, it didn't work. Fortunately, a cameraman was also hustling after the visor. As he neared a water hazard, he wiped out, but was still able to grab it: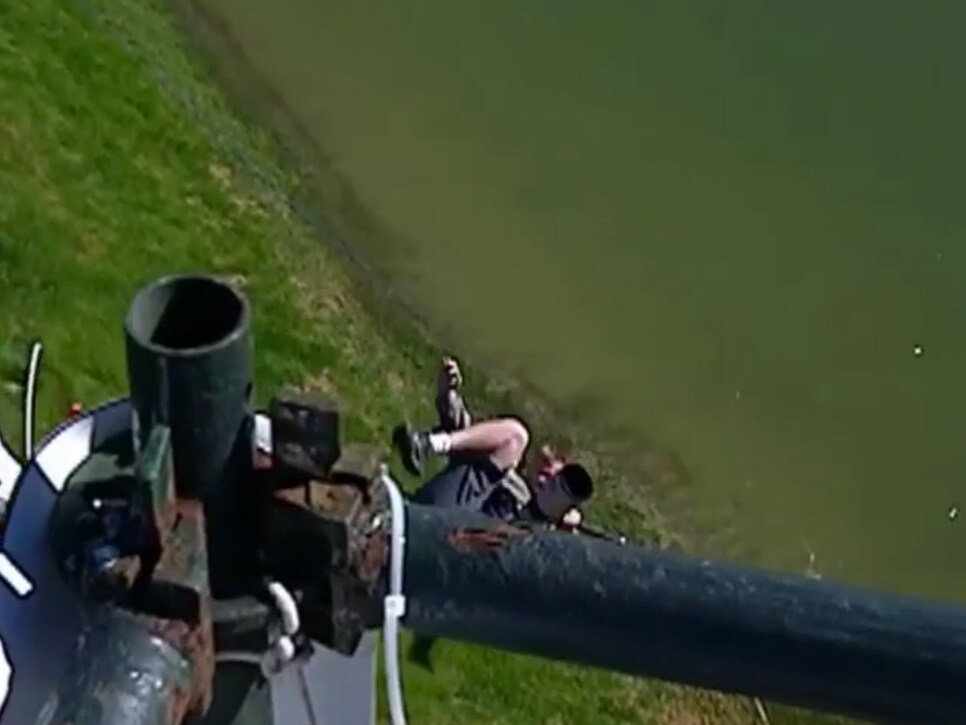 Phil Mickelson, who is making his 2017 debut, was already the main attraction this week in Palm Springs. But with unusually chilly and wet conditions in the forecast, it will also be interesting to see if Mickelson ditches the visor for a hat. And if he goes back to that binder clip.