News
Waste Management Phoenix Open to employ new PGA Tour '9 and 9' pro-am format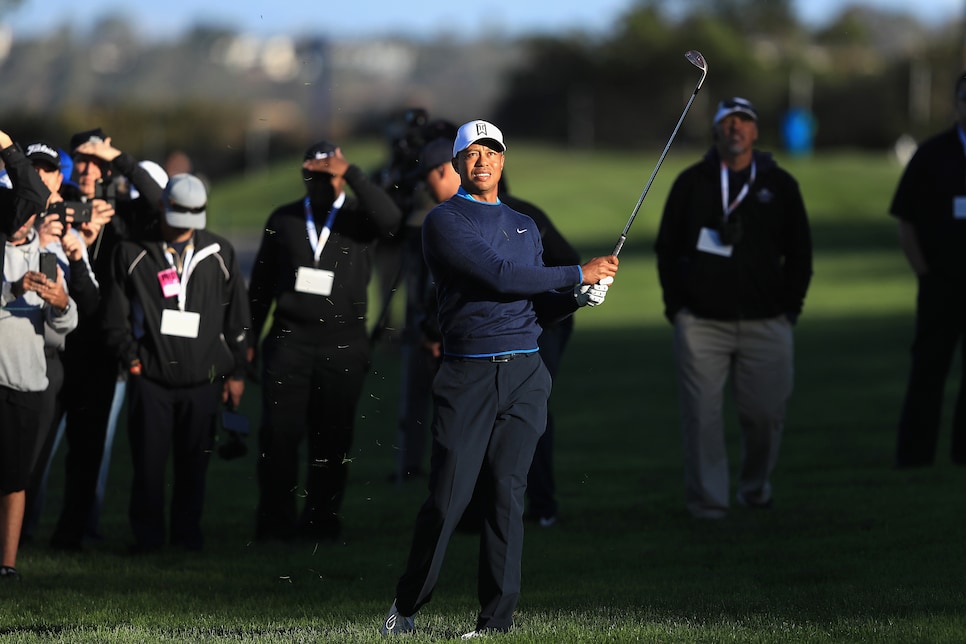 LA JOLLA, Calif. — The Waste Management Phoenix Open next week will become the first PGA Tour event to make use of a new pro-am format now offered to tournaments.
The policy is explained in the tour's 2017-2018 Player Handbook & Tournament Regulations:
"A tournament hosting a pro-am with four amateurs may request to utilize an alternate format whereby one professional plays the first nine holes and a second professional plays the second nine holes (9&9 format). Professionals will have the option to request 18 holes (up until the commitment deadline) until all the first nine-hole positions are filled."
It is a concept employed on the LPGA and underwent a successful and popular trial run at the FedEx St. Jude Classic last year.
"I think it could be good for everyone," David Lingmerth said at the Farmers Insurance Open on Thursday, offering what likely is a consensus opinion among tour players. "You get more players in the pro-am the day before the tournament starts, so more people get a look at the conditions of the golf course. And the amateurs get a couple pros to play with, which could be fun. I know that some guys like to come in late and just use the pro-am round as a practice round. You can still ask to play all 18. I don't see an issue."