The Loop
Washington caps its first NCAA Women's title with some killer celebrations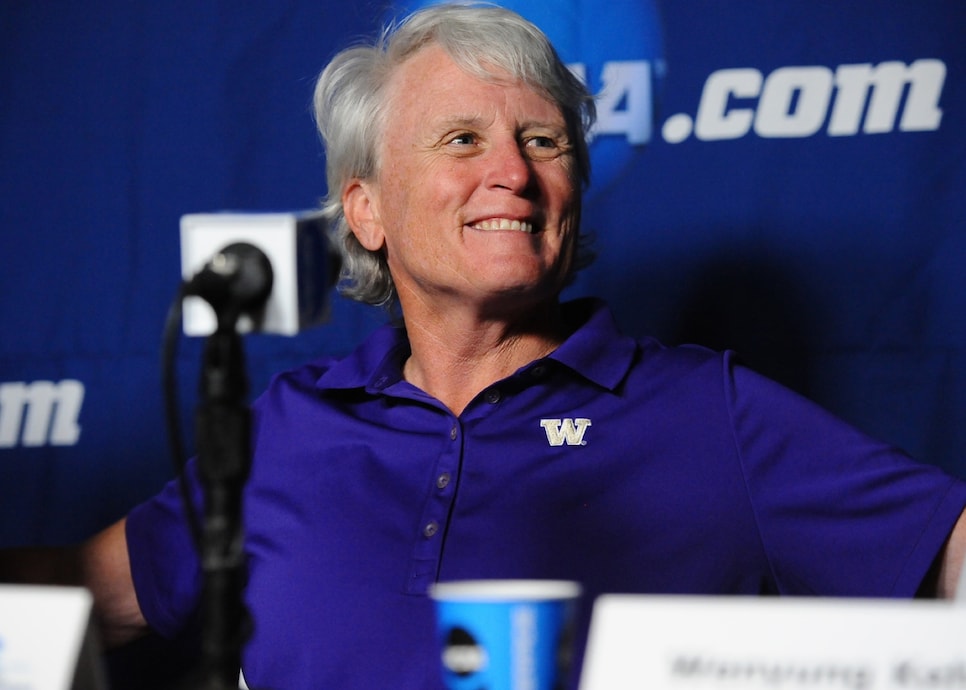 In college football, coaches frequently visit other coaches to talk strategy and pick up a few new plays for the coming season. If college golf coaches practiced a similar reciprocity, they'd all be booking flights to Seattle this summer to see Mary Lou Mulflur and find out what she has her Washington women's squad doing to become such short-game sharks.
A day after Sarah Rhee holed out a bunker shot for a birdie to send the Huskies into finals of the NCAA Women's Championship, Ying Luo and Julianne Alvarez helped the team clinch its first national championship with a pair of clutch wedge shots on the par-4 18th hole at Eugene (Ore.) Country Club to knock off defending NCAA champion Stanford.
Luo was 1 up in her match against Casey Danielson—who was 5-0 in NCAA match play—as the Washington senior stepped up to her third shot from 45 yards on the par-4 18th.
When the ball went dark, Washington had secured its second point with two matches still on the course. After Stanford All-American Mariah Stackhouse defeated Rhee on the 20th hole, the championship came down to the winner of the Alvarez-Lauren Kim anchor match, which had gone to extra holes.
On the 20th hole of the match, a return visit to the 18th hole, Kim hit her approach shot long and left of the green while a nervous Alvarez left her second shot from the right rough some 50 yards short of the green. Walking with Mulflur, Alvarez calmed herself and played her third shot:
I'm sure you're thinking what we were thinking: What, no hole out?!? But the kick in par turned out to be enough when Kim, a three-time first-team All-American, failed to get up and down.
The victory was impressive given Washington's unusual starting lineup of three freshmen (Rhee, Alvarez and Wenyung Keh) and two seniors (Luo and Charlotte Thomas). It was also a crowning achievement for Mulflur, a member of the first UW women's golf team back in 1974-'75 who took over the program from her coach Edean Ihlanfeldt in 1983. A NCAA crown wouldn't make Mulflur, a member of the WGCA Hall of Fame, any better a coach than she already was. But it sure does feel pretty good.
"I don't know how many coaches have to wait 33 years for your first national title," she said afterward, "but it was worth every minute."
And even better than Alvarez's third shot on 18 to help clinch the title? How about her victory celebratory scream.
Yeah, Mary Lou, you might want to let your fellow coaches know how to practice this, too.