The Loop
Was Peggy Kirk Bell a LPGA Founder?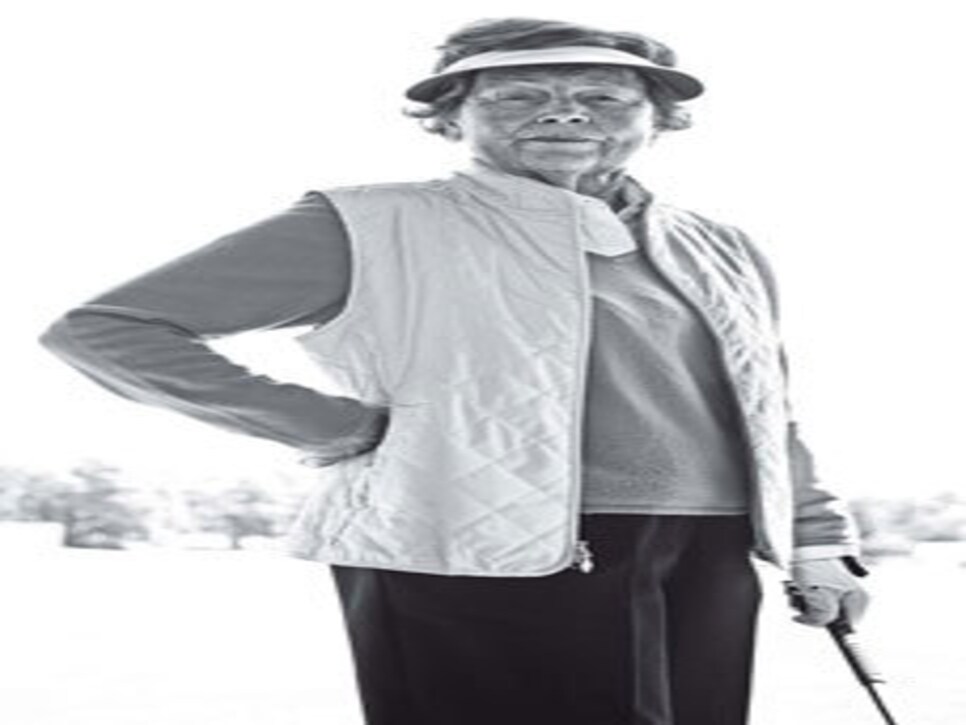 Ron Sirak's story on the passing of LPGA great Betty Jameson drew this response from a Florida reader.
I enjoyed Ron Sirak's article on Betty Jameson in the 2/16 edition of Golf World.__
However, you should add Peggy Kirk Bell to your list of founders of the LPGA.
Peggy was a great friend of Babe Zaharias, and the Babe encouraged Peggy to turn pro as the LPGA began in 1950, and she did.
__As you know, Peggy went on to marry Warren Bell in 1953, and became one of the premier teachers of golf.>
She and her family own Pine Needles Golf Resort in Southern Pines, North Carolina, and Peggy is still active in golf at age 88!. She's a member of the World Golf Teacher's Hall of Fame, a recipient of both the USGA's Bob Jones Award (1990) and the PGA's First Lady of Golf Award (2007). She was the first female to be voted into the World Golf Teachers Hall of Fame in 2002.__
Ron Sirak replies: "Thank you for your kind words about my Betty Jameson column. I was fortunate indeed to get to know her, however briefly, late in her life. As for Peggy Kirk Bell and the LPGA founders: The list in the column is not ours but the LPGA's. The tour defines the founders as those women who organized and played the first LPGA season in 1950. Peggy, while hugely instrumental in the growth of women's golf, was not among that group. She is, however, one of the crucial figures in the history of golf, male or female. Indeed, the the LPGA web site notes that "Interest in women's golf escalated due to the style and personalities of successful players like Betsy Rawls, Marilynn Smith and Peggy Kirk (Bell)." Golf Digest's My Shot with Peggy is well-worth a read.
(Photo of Peggy Kirk Bell by Peter Gregoire)