The Loop
Want to watch Tiger Woods this week? Get ready for some late nights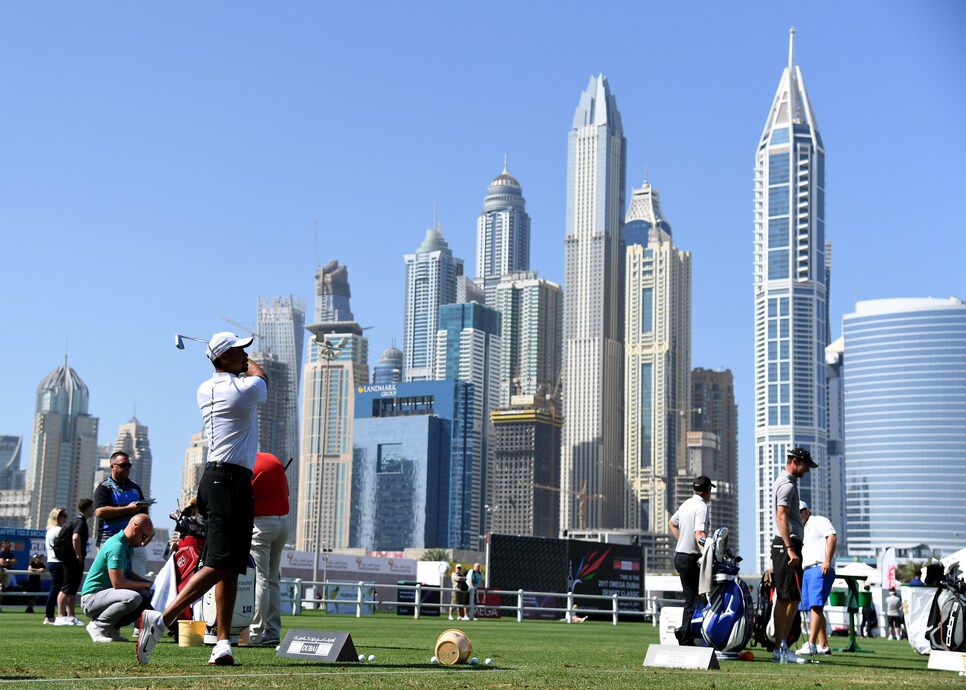 It was a mostly inauspicious return for Tiger Woods last week, as the 41-year-old lasted just two days at the Farmers Insurance Open. For a public that remains infatuated with the 14-time major winner, that's not nearly enough Tiger time. Luckily for Woods fans, they'll get a chance to see their hero again this week. As long as they don't mind missing some shut-eye, that is.
Woods, who is competing at the European Tour's Omega Dubai Desert Classic, will tee it up Thursday morning with Masters champ Danny Willett and fledgling star Matthew Fitzpatrick at 8:15 a.m. local time. In the United States, that translates to 11:15 p.m. EST on Wednesday night. Friday doesn't get much better, as the Woods-Willett-Fitzpatrick group goes off 12:35 p.m. local time (2:35 a.m. EST).
"To have him here this week, I think it's great for the European Tour, it's great for Dubai," said Willett on Tuesday. "Obviously it's a place he's coming back to; Tiger doesn't play events just because he wants to play them. He plays events because he knows that he's got a good chance when he turns up. He's played well around this golf course and he's got some good memories."
The tournament should be an interesting barometer for Woods. Compared to the penalizing configuration of Torrey Pines, Emirates Golf Club should be viewed as friendly confines. It's also an event Woods has prior success, winning the Desert Classic in 2006 and 2008.
However, for those that value their sleep, fear not. After an off week following Dubai, Woods is scheduled to play outside Los Angeles at Riviera in the PGA Tour's Genesis Open, as well as the following week's Honda Classic at PGA National.