The Loop
Want to play golf in the middle of a city? Thanks to new mobile app, now you can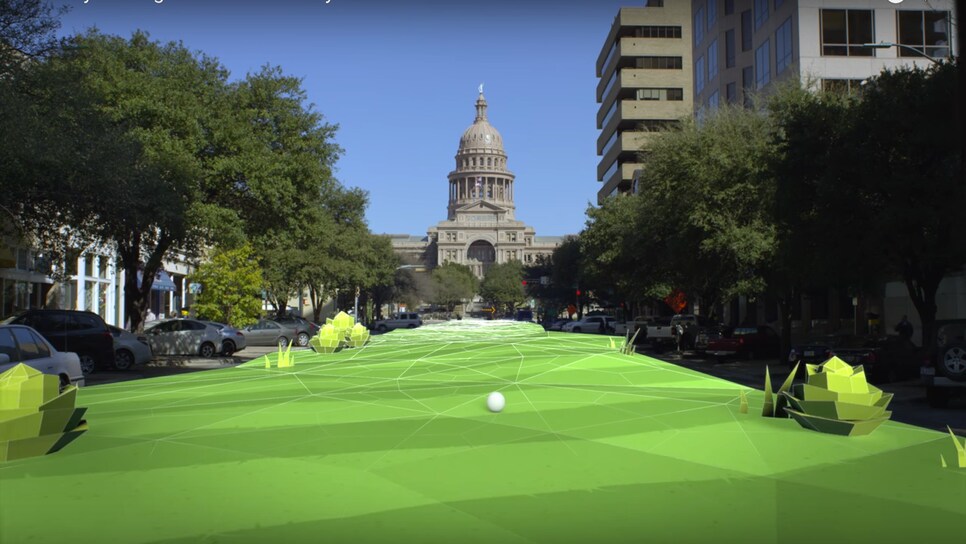 Dell helped secure the Match Play's future by signing a four-year agreement with the event last spring. The tournament will be played in the company's backyard during this span at Austin Country Club, but that's far from the only influence the new title sponsor is stamping on the proceedings.
In honor of the Match Play's arrival to the Lone Star State, Dell released "Play Through," a golf mobile application that allows users to play a round through the streets of Austin.
With input from former Golf Digest travel editor and current Golf Channel course expert Matt Ginella, a virtual course is constructed throughout the city. The game gives players the option to physically mimic a swing with their phone or simply swipe with their hands. Variables include selecting lie angles and irons, as well as factors like real-time wind speed.
But the app is more than a game. It serves as a tour guide through Austin, taking users to must-see attractions like Paramount Theater, Franklin BBQ, the Texas State Capitol and the Driskill Hotel.
The app is available on iPhone and Android. For those seeking another layer, a Foursquare partnership equips players with information on Austin's landmarks and locations, and a Facebook connection allows players to share their scores and challenge friends.