Course Rankings
Wannamoisett Country Club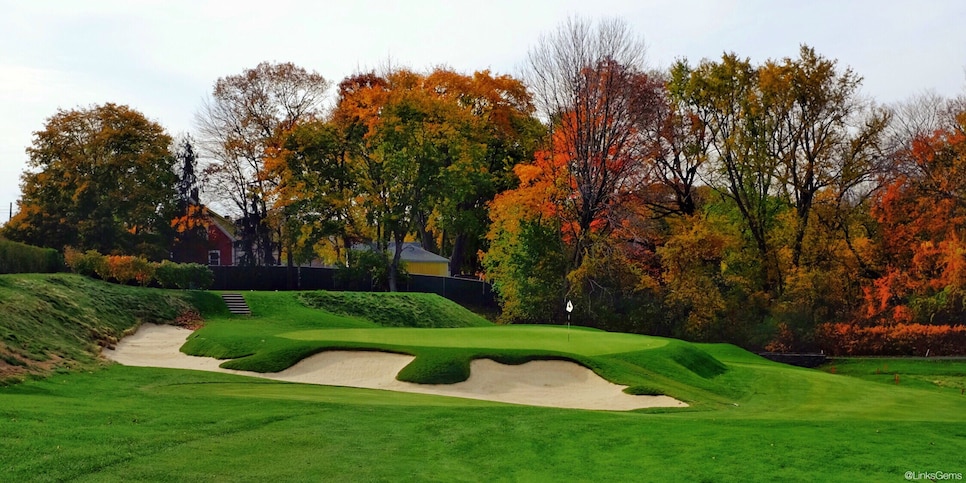 166. Wannamoisett Country Club
Built on just 89 acres, barely room for 18 holes, no room for even a small practice range, with lots of bunkers and tiny greens, the Donald Ross-designed Wannamoisett has long held the reputation of the Sugar Ray Leonard of golf courses, compact but carrying plenty of punch. A few years back, consulting architect Ron Forse and his associate Jim Nagle restored Wannamoisett's gnarly, knobby bunkers that demand respect on every shot, and they somehow also managed to lengthen a few holes. The par-4 second, for example, is now 505 yards long. A long-time host to one of amateur golf's premier events, the Northeast Amateur Invitational, Wannamoisett is considered today the best par 69 layout in the land.
100 Greatest/Second 100 Greatest history: Ranked on America's 100 Greatest: 1966, 1975 through 2004. Ranked on America's Second 100 Greatest: 2013 to current. Highest ranking: No. 35, 2001-2002. Previous ranking: No. 149.
Watch Golf Digest's latest "Every Hole At" course videos below:
Panelist comments, Wannamoisett Country Club:
"One of the most interesting, thoughtful and sporty Donald Ross courses I've played. A worthy annual host of the Northeast Amateur tournament. A strong candidate for the best in Rhode Island and worthy of national recognition."
"Wannamoisett is built on less than 100 acres, this Ross design makes excellent use of every square foot. As some have said, perhaps the best par 69 in the world. Incredible mixture of doglegs, lengthy holes, short holes, challenging bunkers, penal rough and risk/reward options."
"The greens at Wanny are the original Ross complexes, untouched for all these years. Perhaps the green speeds of modern-day are not meant for these diabolical green designs, but regardless, they are interesting and fun to navigate."
"Part of me likens this intimacy to Merion. The classic feel of the club is present from when you first step in the locker room, and that only continues through the day at the course. The club does a nice job in terms of maintaining that classic edge and feel to the course."
"A true gauntlet of par 4s that play long. This is not some walk-in-the-park, coast-through-your-round type of course. It's only 6,732 yards, but there are holes that will knock your teeth if you're out of position."