The Loop
Wanna tee it up with former MLB All-Star Keith Foulke? He needs to find a golf partner ASAP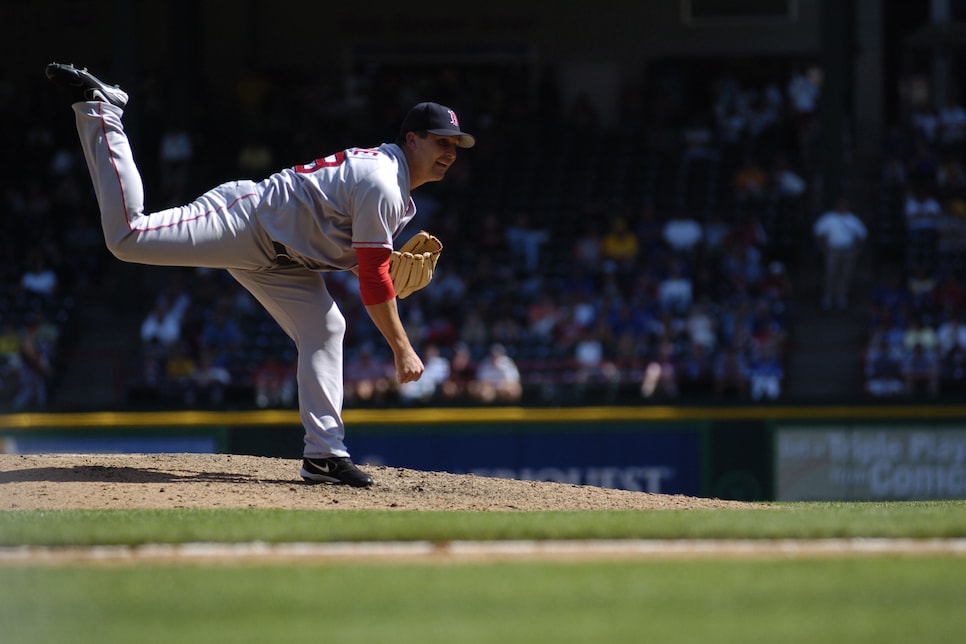 MLB Photos via Getty Images
Former MLB All-Star Keith Foulke needs a golf partner for an event on Friday. Are you available? No, seriously, he's desperate.
Foulke took to Twitter on Thursday to try to find a last-minute teammate. The only catch, is you need to be near Peoria, Arizona.
In case playing a round of golf with a former MLB All-Star wasn't enough to entice people, Foulke posted this follow-up tweet, urging people to look up the course:
Over an 11-year career in the major leagues, Foulke pitched four four teams (Boston Red Sox, Chicago White Sox, Oakland Athletics and San Francisco Giants), finished in the top 10 of the American League Cy Young voting twice, and was an All-Star in 2003 when he led the league in saves (43), while posting a scant .888 WHIP and averaging more than a strikeout per inning.
Foulke was also the closer for the Red Sox in 2004 when the team broke its 85-year World Series drought. He earned the last out in the Red Sox's sweep over the St. Louis Cardinals.
But now he's just a golfer looking for someone who can skip work on Friday to play. So let him know if you're around. And do it fast.