The Loop
Vokey's SM5 wedge line turns blue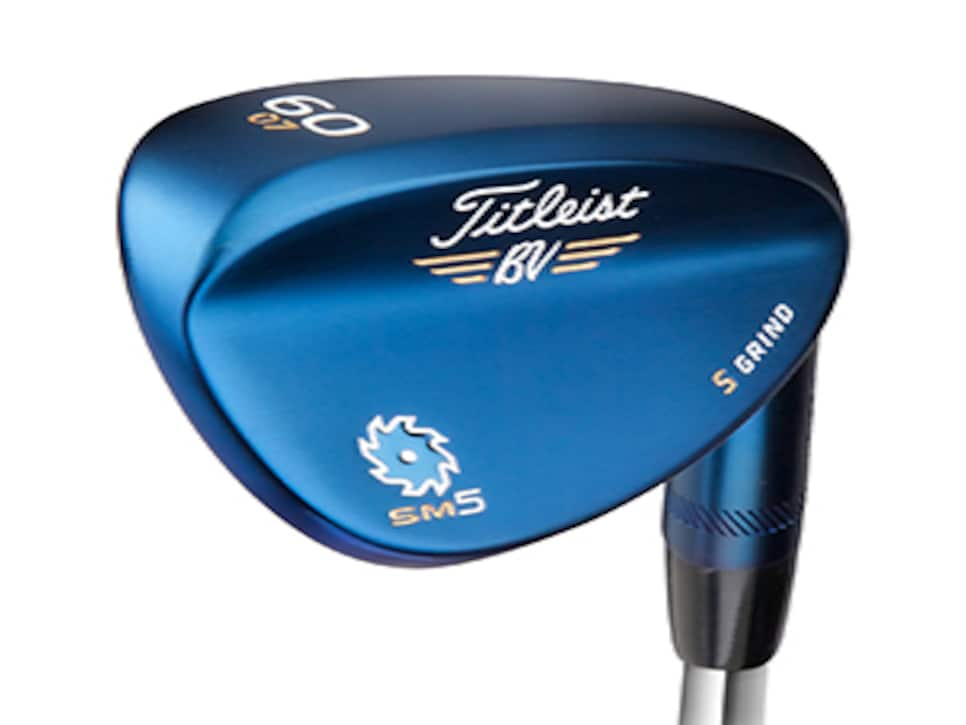 Increasingly in today's equipment landscape what used to be thought of as special and reserved only for elite players and extreme gearheads is now nearly as accessible as a polo shirt with an Augusta National logo. In short, if it's desired, everyone will be able to get it.
Case in point is Thursday's announcement that Titleist will begin offering a new Limited Edition Vokey Spin Milled 5 Indigo wedge. The line extension incorporates the design technology of the SM5 line in a blue PVD finish that previously was only available through the Vokey Wedgeworks site and only in the 400 series Vokey wedges.
"People went crazy for them," veteran Titleist wedge designer Bob Vokey said. "We took them to the PGA Show this year and everyone was gravitating towards the Indigo finish and asking us when we would offer it in SM5. Even some of the tour guys saw it and loved it, so we've decided to put out a limited release."
It is available in two of the Vokey line's mid-bounce grinds, M and S, in 54, 56, 58 and 60 degrees. Like all SM5 models, it features a revamped groove that's 7 percent larger in volume for improved control on shots from the rough. The finish will wear over time, but will not rust.
The Vokey Design SM5 Indigo wedges are available for a limited time through vokey.com ($185).