Equipment
Vokey low-bounce T-grind wedge—a Titleist tour favorite in fast, firm conditions—now offered in limited run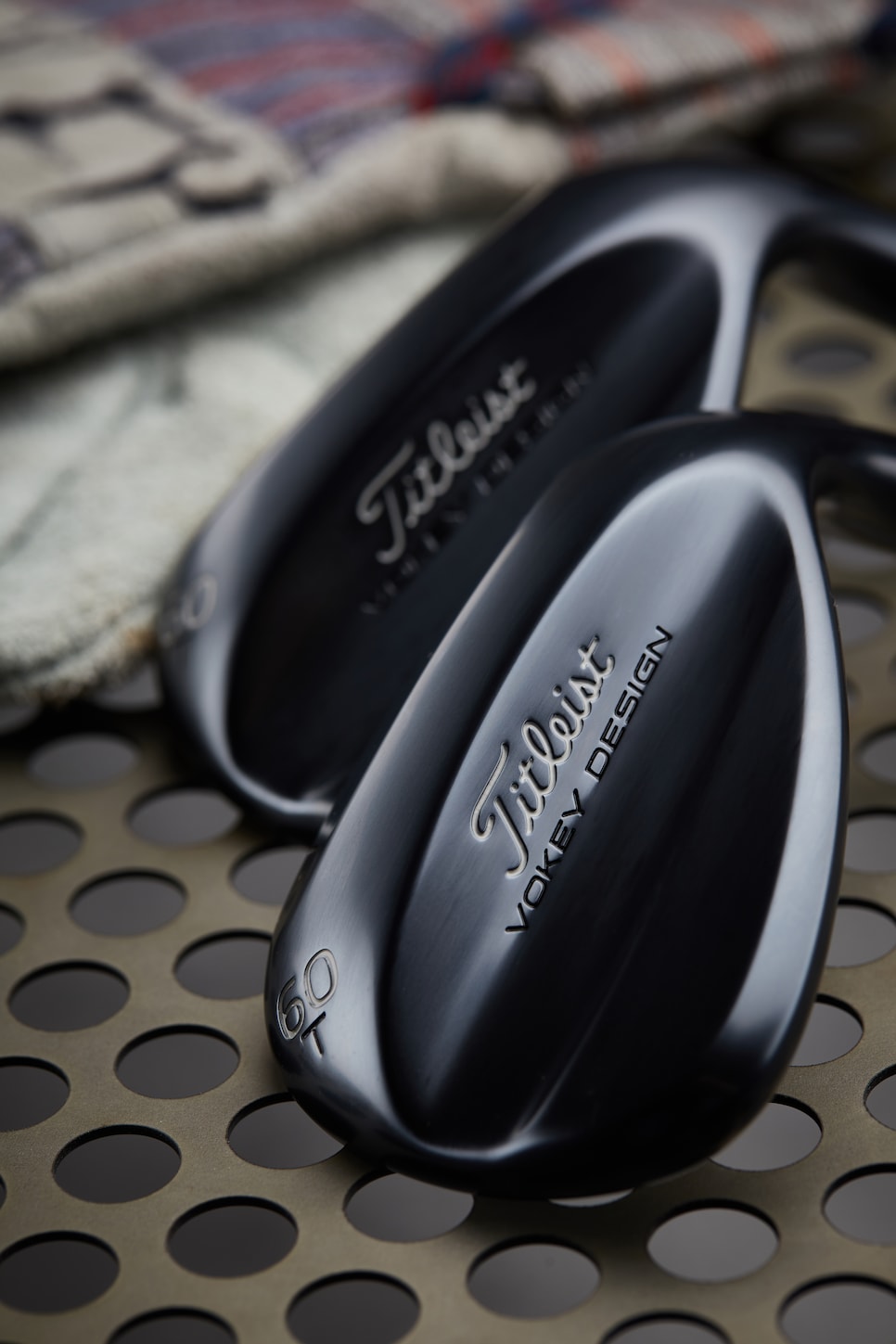 The latest Vokey Design wedge is one of Titleist master wedge designer Bob Vokey's long-standing sole grinds, but it's got a brand new finish. And, of course, a limited run as part of Vokey's WedgeWorks program.
The T-grind is distinctive for its narrow bounce at the front to aid square-face shots that combines with a trailing edge relief to allow the club to glide through the turf as it bottoms out. The two distinctive bounce angles allow the club to sit closer to the ground on tighter lies. The shape has been in Vokey's palette of offerings for years, and has been particularly popular at fast and firm venues like this year's U.S. Open at Shinnecock Hills and the Open Championship at Carnoustie.
According to Titleist tour rep Aaron Dill, the 60-degree T-grind drew a lot of interest at Carnoustie. " "When we arrived at Carnoustie and saw how firm and fast the course was playing, it was clear that the T Grind was going to be a great option," he said. "Bob crafted the T Grind to have low bounce that can be easily manipulated while keeping the leading edge close to the turf. It really excels when faced with those hard, unforgiving lies."
According to Vokey, this grind is a good choice to consider "for players with a shallow attack angle playing in firm conditions."
The limited edition 60-degree T-grind incorporates the groove design of the SM7 line, which features wider, shallower grooves on the higher lofts like the 60-degree model. A milled face texture of parallel lines between the grooves provides an extra friction element while at the same time providing a clean groove edge.
The Slate Blue finish is designed to be as durable as the SM7's Tour Chrome finish and features a mirror polish with elements of blue and gray.
Like all WedgeWorks offerings, the 60-degree T-grind ($250 at Vokey.com or other custom orders) features personalization of up to 10 characters and 12 paint fills, as well as a wide range of custom shaft choices.