Well Played
Viktor Hovland's answer to what he's done with his $35 million in earnings this year will melt your heart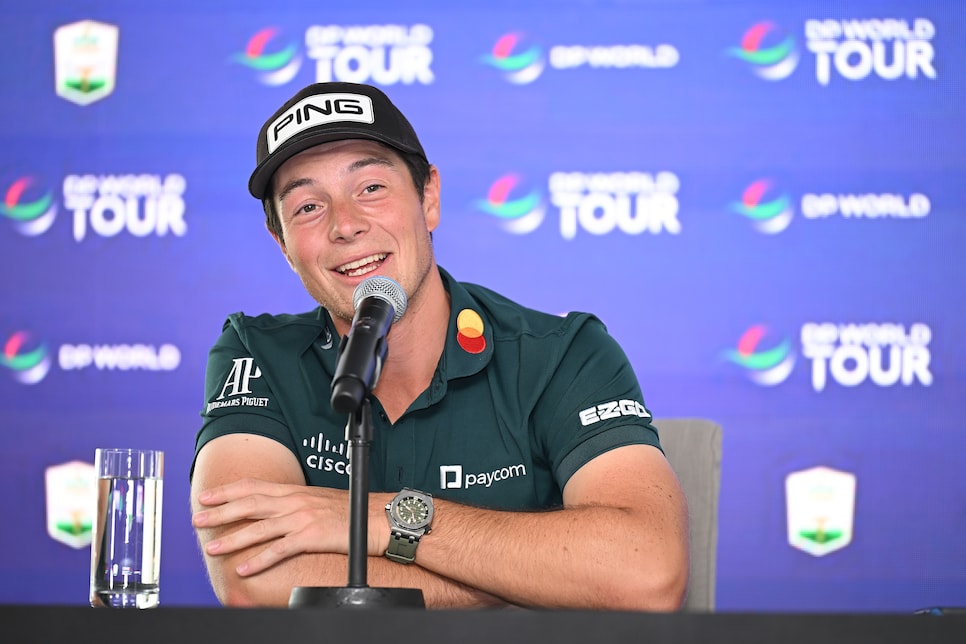 If we've learned anything about Viktor Hovland this year, it's that in addition to being one of the best golfers on the planet, he's also one of the most humble, likable sports stars you'll ever come across. We would mention that we learned about his Chipotle obsession as well except we've known about that for a few years now.
But in somewhat related news to that last tidbit, Hovland isn't one to be flashy with how he spends his money. In August, he said he doesn't "spend money out the wazoo—even while earning money out the wazoo. Enough money to probably buy all the Chipotles in Oklahoma.
Thanks in large part to winning the FedEx Cup, the Norwegian has earned $34.5 million(!) on the course this season. But as he prepares for the DP World Tour Championship this week, he was asked whether he's treated himself to much with all that cash. And his answer will melt your heart.
"Nothing, not necessarily materialistic, but I took my mom on a nice trip to Malta and we went there hung out and ate good food and checked out some places and sightsee'd a little bit so that's the stuff that's cool."
Aww. This guy might be an even better son than he is a golfer. Have a look at Hovland's full answer below (third slide):
Now there's a young man with his priorities straight. That being said, we're guessing Santa will treat the Hovlands extra well this Christmas—especially Mrs. Hovland.