The Loop
Video: Left-handed par save a "once-in-a-lifetime" shot for Pavin
It's not every day that you practice left-handed 8-iron shots from next to a tree root.
How about executing it on Sunday while tied for the lead, seeking your first Champions Tour victory?
You have to watch the video to truly appreciate Corey Pavin's spectacular par save on Sunday. He called it a "once-in-a-lifetime" shot, and Mark Calcavecchia said it was the best shot he's ever seen.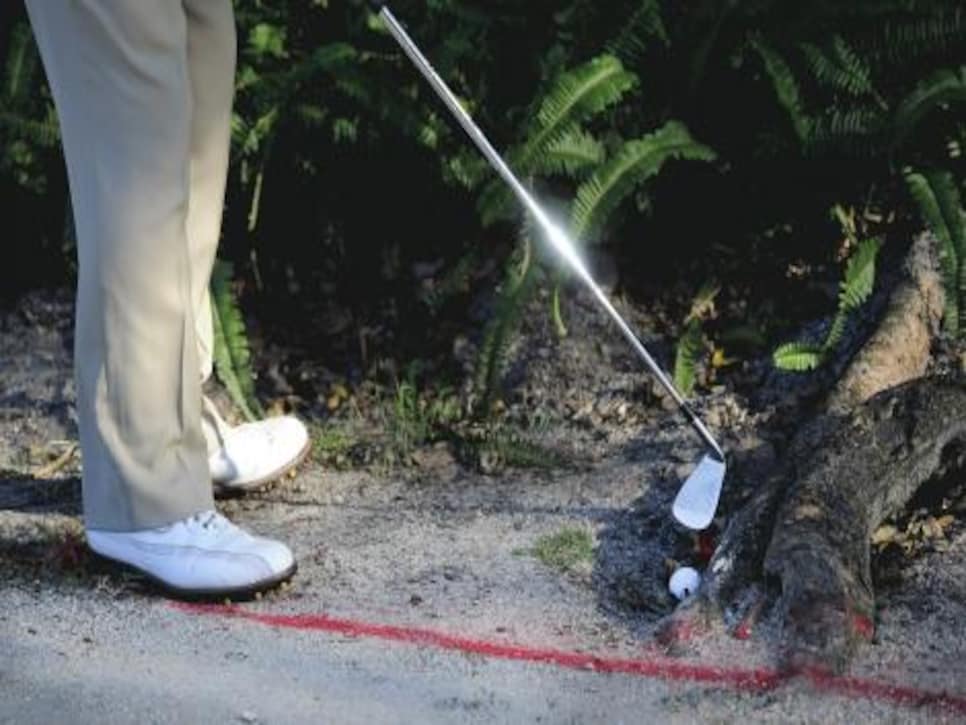 Photo by Stan Badz/PGA Tour**
Pavin hit his tee shot on the par-3 14th hole into the woods to the left, right off the cartpath. He calmly flipped his 8-iron and chipped it to within five feet.
Enough explaining--watch the clip below (scroll to the 0:35 second mark).